Fall River Diocese bishop blogging
FALL RIVER -- Bishop Edgar M. da Cunha has launched a blog as an additional means to communicate with the faithful in the Diocese of Fall River in a less formal and popular way.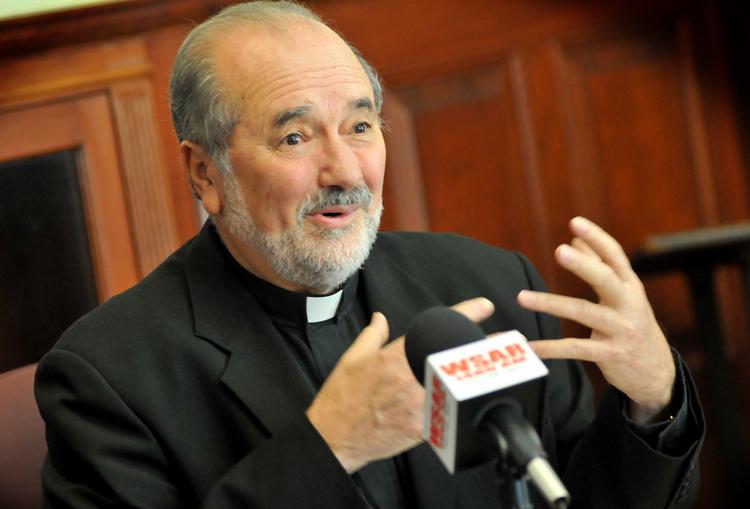 On his blog, entitled "Building Faith," Bishop da Cunha intends to share his experiences and reflections as he travels around the diocese and sometimes beyond carrying out his responsibilities. He began the blog back in October.
"It is my desire to utilize this weekly blog to build community within our diocese, strengthen our faith and share the many activities a Bishop is blessed to participate in" the bishop said in his first post.
Da Cunha added the blog is "a wonderful way to celebrate my fifth year as Bishop of Fall River."
The blog can be accessed through the diocesan website at www.fallriverdiocese/bishops-blog/
The launching of the blog is one of the initial actions to emerge from the diocesan Rebuilding in Faith and Hope initiative. The initiative brought together nearly 400 persons meeting over several months last year to study and offer planning recommendations designed to strengthen areas of diocesan administration, ministries and services.
Support for those who've loss someone to suicide
ATTLEBORO — A group dedicated to helping those who've have lost someone to suicide, meets on the second Wednesday of the month at Murray Universalist Unitarian Church.
Meetings run from 6:30 to 8 p.m.
Called the Kitchen Table Conversation, this grief support group is a peer-to-peer gathering open to anyone ages 19 and over who has been impacted by the loss of a loved one, friend, co-worker, etc., who died by suicide.
The doors are open to anyone in need of suicide related grief support. Space is limited to 19.
For more information on other services available through GAASPC, contact Coordinator Jacquie O'Brien at 508-223-2222 x3244.
Murray Universalist Unitarian Church is at 505 North Main St.
North church to host family feast
NORTH ATTLEBORO -- Central Congregational Church  in Attleboro Falls will host Family Feast Friday, a family friendly take-out meal, on Friday, Jan. 10.
The menu featuring a 20-ounce cup of hot, homemade, gluten free beef stew, with a roll and two homemade cookies for $8.50. The latter two items are also available gluten free.
Call 508-699-7700 or email centralucc@verizon.net by noon Tuesday.
Pick up is between 5 and 7 p.m. that Friday in the basement of the white church building. Pay by cash or check at time of pickup. The church is at 109 Commonwealth Ave.