A star is born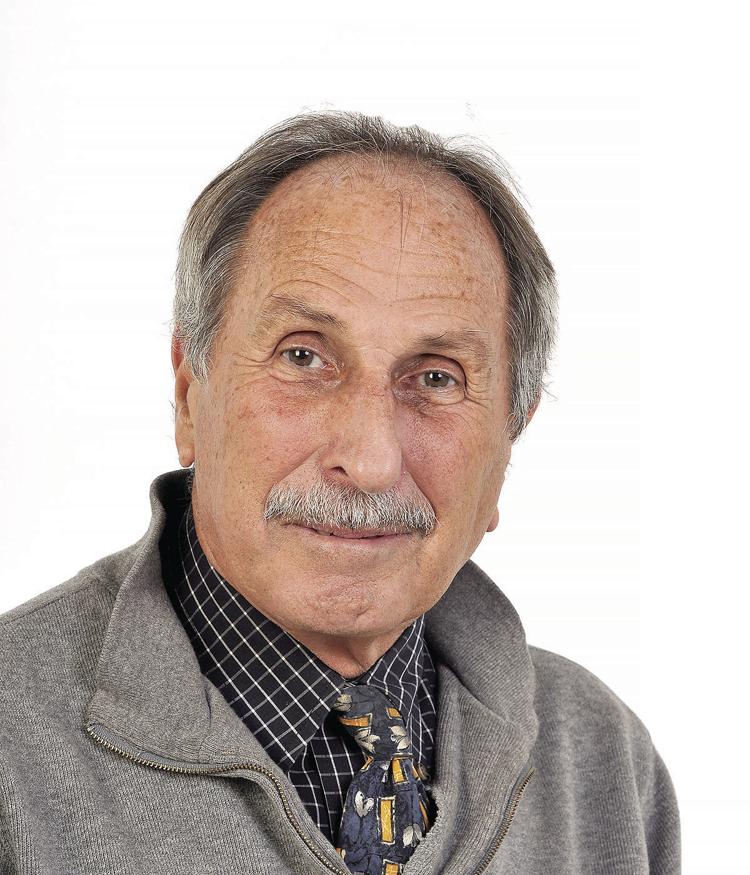 Readers of The Sun Chronicle sports pages will be proud to see the one and only Peter Gobis -- the award-winning, veteran Sun Chronicle sports scribe -- featured rather prominently in a national promo video for the U.S. Open tennis tournament going on this week in New York City. Gobis, who always spends his August vacation in the Big Apple to take in the open, is among a dozen every-day people from all over the country featured in the promo to emphasize that the U.S. Open is for all Americans, not just New Yorkers. Gobis, who has covered local, regional and national sports for The Sun Chronicle for more than 40 years, makes several appearances in the video including a speaking part. He'll be back to work next week rested and ready to cover everything from local high school football and soccer to the New England Patriots. You can see the video at: https://tennischannel.cimediacloud.com/mediaboxes/a7ee52a589794c29b5e512f74e564d4c.
Hitting the road
The Massachusetts Department of Transportation (MassDOT) is advising Labor Day travelers to utilize all the available technology tools and consider public transportation if possible to reach destinations. MassDOT will be shutting down construction outside of fixed work zones for the Labor Day travel period effective at 5 a.m., Friday. "Everyone should utilize the appropriate technology tools and wayfinding resources, consider the best route and time to travel, remain sober or use a designated driver, and exercise safe driving behavior at all times," Highway Administrator Jonathan Gulliver said. Free coffee will be served at the 18 MassDOT service plazas from 10 p.m. Monday through 5 a.m. Tuesday, including 11 plazas along I-90 plus plazas along Route 3 in Plymouth, Route 128 in Beverly, Route 128/I-95 in Newton and Lexington, Route 6 in Barnstable, and the Route 24 northbound and southbound plazas. MassDOT's Highway Assistance Program will be increasing patrols on all major roadways to support roadside assistance needs. Requests for assistance can be initiated by calling 911. For information about the MBTA, visit www.mbta.com/holidays. For traffic and road conditions, drivers may use the following: Download MassDOT's GoTime mobile app. Download Waze, a real-time traffic navigation app. Visit mass511.com to view travel times, road construction, traffic alerts or crashes along a route. Dial 511 from a landline or cell phone to hear information on current conditions on major roadways. Register for a Mass511 account to create and personalize routes and be notified of events on those routes. Check MassDOT Highway Traffic and Travel Resources. Follow MassDOT on Twitter @MassDOT for incidents.
Popular destinations
Massachusetts residents will travel to a variety of vacation destinations this Labor Day holiday weekend, but Cape Cod and the Islands top the list. That's according to a AAA Northeast web survey of 437 Bay State travelers. Boston and the Berkshires remain popular destinations, and almost 40 percent of Massachusetts residents surveyed report they will travel 100 to 500 miles from home, with Maine the top out-of-state destination, followed by New Hampshire, New York, Vermont, Connecticut and Florida. The car is king when it comes to Labor Day excursions with 85 percent of residents traveling getting behind the wheel—spurred on, in part, by falling gas prices. "In our AAA survey, less than 8 percent of respondents said gasoline prices would impact their ability to travel," Mary Maguire of AAA said. "Lower prices at the pump could also spur last-minute travel and a significant amount of day tripping—especially if there's a sunny forecast."
Historical society yard sale
The North Attleboro Historical Society will hold a yard sale Saturday, Sept. 7 between the hours of 9 a.m. and 2 p.m. on the grounds of the Woodcock Garrison House and Little Red Schoolhouse at 362 North Washington St. Over 15 families and vendors will be selling at one location at the junctions of routes 1 and 1A just north of the First Baptist Church. For more information, contact Bob Lanpher at 508-695-6649 or email nahistorical@yahoo.com. Funds raised by the Historical Society are used for the continued maintenance of the historic Woodcock Garrison and Little Red Schoolhouse.
HAVE A TIP for Along the Way? E-mail us at news@thesunchronicle.com