Many surveys have Scandinavians consistently ranked as the happiest in the world. It just happens to be one of my and Roger's favorite places to visit.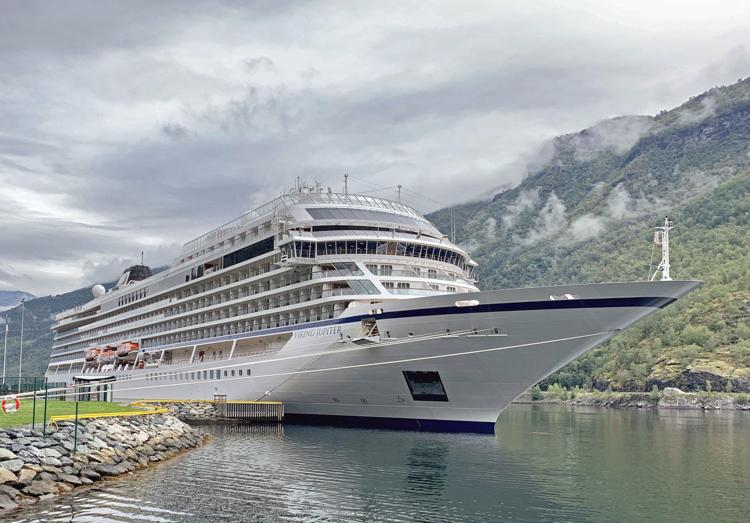 We recently booked the Viking Homelands cruise aboard Viking Ocean Cruises' Viking Jupiter. It began in Bergen, a charming former Hanseatic town and the gateway to the Norwegian fjords, and ended in Stockholm, a grand capital city of 14 islands linked by 57 bridges in the Kingdom of Sweden.
So many choices
A nearly 100-page publication labeled "Cruise Documents" arrived before our departure describing more than 100 excursion choices.
We began to read about the spectacular scenery, castles and gilded palaces, and opulent cathedrals as well as former concentration camps and other remnants of darker times. There were boat, train, plane and helicopter rides, Viking settlements, World War sites and many sites that flourished as part of the Hanseatic League, a German merchant association that suppressed piracy and monopolized Baltic trade from the 13th to 15th century. So where to begin?
We searched for a good guidebook, discovering that Rick Steves' Scandinavian Cruise Ports Guidebook (around $20) fit the bill.
We booked our choices in advance. Unlike most other cruise lines, Viking Cruises does not charge a fee for changes or cancellations made up to 48 hours before the tour.
A complimentary 2-3 hour walking or motor coach tour is offered in each of the 11 ports. These are overviews of the top attractions with well-informed guides. There's usually free time afterwards to linger or to add an optional tour.
Since this was not our first visit to the area, we needed to examine the optional trips. We find a mix of longer and shorter tours, along with some independent time in port, to be the most enjoyable way to experience a cruise of this length. If you choose an itinerary like this one, first take a look at the longer trips you might consider and plan around those you choose. These excursions in three of the ports — Norway, St. Petersburg and Berlin — stand out.
Norway's fjords
The Ice Age reshaped Norway into a land of soaring mountains, fjords, and glaciers, creating one of world's most scenic regions. These were our top choices.
The 7-hour "Norway in a Nutshell" train and motor coach tour is the most comprehensive excursion. Travel to 3,000-foot elevations, pass though 20 tunnels, visit an open-air museum high in a mountain valley, stop by a waterfall, and return down breathtakingly steep hairpin turns.
Half-day tours, like the following, are ideal for those who prefer a later departure time and more time to relax onboard.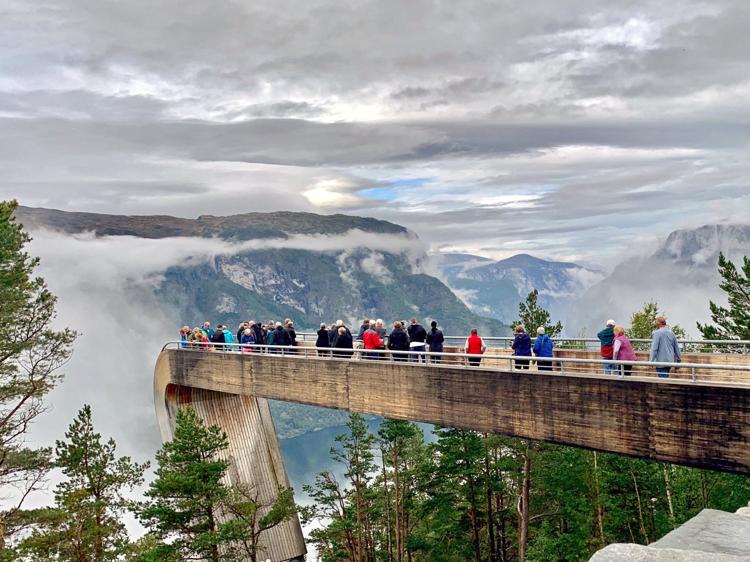 The included 2-hour scenic tour travels by motor coach along the mountainside's switchback turns to Stegastein Viewpoint, a 100-foot-long ramp that offers a spectacular view.
An optional excursion aboard the Flåm Railway, one of the world's steepest standard gauge railway lines, is a visual delight. This 12-mile trip along challenging terrain passes several waterfalls and is considered to be one of the most beautiful rail journeys in the world.
Grand St. Petersburg
Tourists who want to visit Russia on their own must have a visa (Single Entry $90, Double Entry Visas $144), which must be applied for well in advance. Most people book with an organized tour on the ship or with a private company.
As the capital of the Russian empire for two centuries, from 1712 to 1918, St. Petersburg is a cultural center filled with architectural splendor and priceless art. The ship docks for two days and one night here.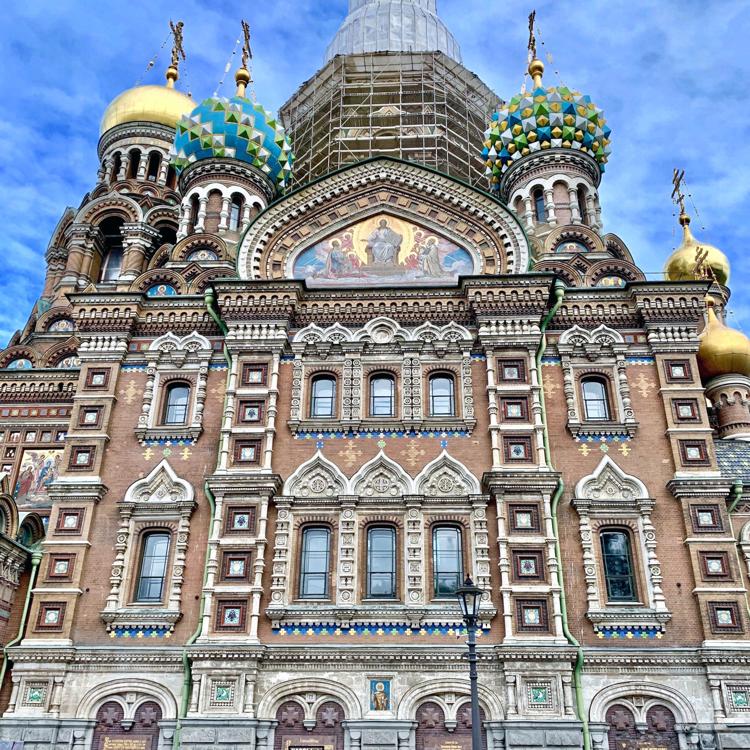 The Ultimate St. Petersburg tour is an ambitious, two-day itinerary that includes a panoramic city tour and a stop at major attractions like the Hermitage, which is the second largest art museum in the world, and the Church of Our Savior on Spilled Blood, on the spot where Alexander II was assassinated in 1881. It travels the countryside to Catherine the Great's magnificent palace and Peter the Great's lavish Peterhof and its gardens. The evening is spent at the ballet with a hydrofoil ride back to the ship. If you expect this to be your only visit to St. Petersburg and want to see all you can, this is the way to go.
Some find the pace a bit overwhelming and choose the included panoramic city tour by motor coach and add an additional attraction like privileged access to the Hermitage one day and a countryside palace or the Faberge Museum on the other, perhaps adding an evening at the ballet or a canal cruise in the "Venice of the North."
Historic Berlin
"Berlin: Your Way" is an included full-day excursion to Germany's reunified historic and cultural capital city. A map and orientation tour are provided. With 31/2 to 4 hours on your own in the city, choose from the treasures of Museum Island and places like the glass-domed Reichstag Parliament building, Checkpoint Charlie, remnants of the wall, a walk along the renowned shopping street, Kurfürstendamm, or "Ku'Damm." Optional historical tours or a visit to the Sachsenhausen Concentration Camp Memorial Site, headquarters of the network of Nazi prison and labor camps, may be added. Keep in mind that the train ride between the port, Warnemünde, and Berlin takes 3 to 5 hours in each direction. It departs 6:15 am and returns in time for dinner.
Another included tour travels the Warnow River from Warnemünde to Rostock, which has been restored after years of Communist occupation. City gates and brick Gothic buildings remain from its glorious days as part of the Hanseatic League. The walking tour includes the 13th century Town Hall and St. Mary's Church, which survived World War II unharmed. Its astronomical clock, built in 1472 by a blind Hans Düringer, is the only clock from this period that still keeps perfect time. An optional tour adds stops at microbreweries in this city known for its beer.
Or visit nearby Lübeck, one of best preserved medieval cities. This UNESCO World Heritage Site was once the capital of the Hanseatic League. Enjoy lunch at Cafe Niederegger, world-famous for its marzipan. This tour continues to Wismar and its large market square.
The medieval fairy tale style Schwerin Castle, once the seat of the grand dukes of House of Mecklenburg, is another option. See the Town Hall and cathedral and browse the handicraft shops along Castle Street.
For a leisurely day, stay in Warnemünde. This delightful seaside resort once served to guard against unwanted entry to Rostock.
And there's more
Take a stroll in Stavanger, Norway, which has more 17th and 18th century wooden houses than anywhere else on earth. It is also the headquarters of Norway's offshore oil drilling and the Norwegian Petroleum Museum, where you can learn about the science and technology of the oil business and about life on the rigs on the included tour.
Have a Viking encounter and peer into a dungeon in Denmark's Aalborg. See the Dutch Renaissance house built as the largest house in town in 1624 by Jens Bang, the wealthiest man in Aalborg. Perhaps it's the grotesque heads and masks that face the old city hall that make it one of the city's most photographed places in Aalborg. Does the Utzon Center remind you of the Sydney Opera house? Aalborg's Jørn Utzon designed it. In your free time, you can eat street food with the locals at The Lighthouse and try some Aalborg Aquavit, a spirit flavored with caraway or dill.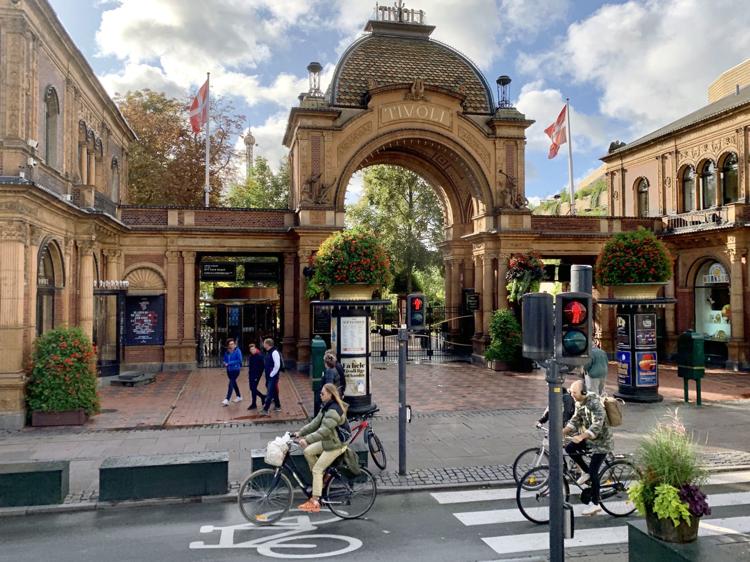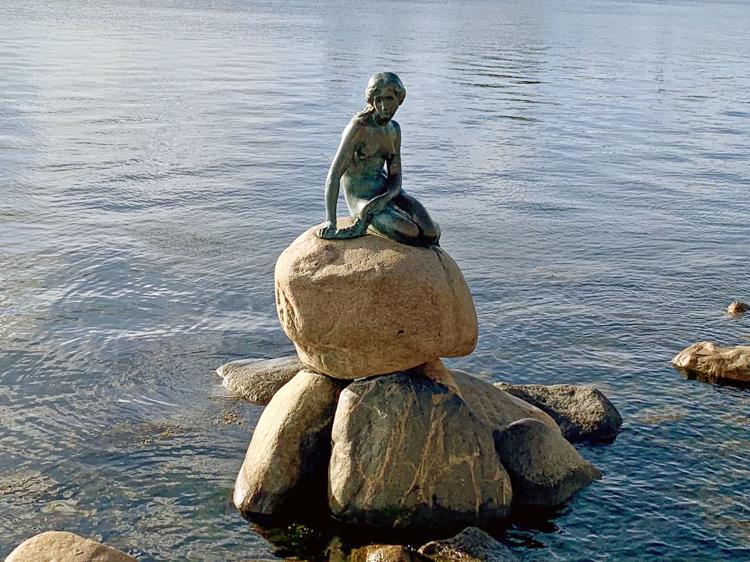 After stopping to see The Little Mermaid in the harbor and driving by the major attractions — Tivoli Gardens, palaces, museums, and Nyhavn (New Harbor) — of Hans Christian Anderson's regal and cosmopolitan city, the optional tour we selected visits two of Denmark's finest castles, the fairy-tale Frederiksborg and Kronborg, which Shakespeare immortalized as Castle Elsinore in "Hamlet."
Gdansk, Poland, a former royal residence, was once one of the most prosperous cities of the Hanseatic League. Destroyed in World War II and named the City of Solidarity for its protests against the Communists, its former glory has been restored. The Amber Museum features beautifully crafted examples of the glowing "Gold of the Baltic Sea." If you're hungry here, try some pierogi and Goldwasser, a strong liqueur with herbs, spices and small flakes of gold made here since 1598.
Optional tours include the Teutonic Knights' Malbork Castle, once one of the most powerful fortresses in Europe; the 19th century Elblag-Ostróda Canal, where cranes and railway tracks handle the elevation changes; and Stuttthof, the first concentration camp built outside Germany.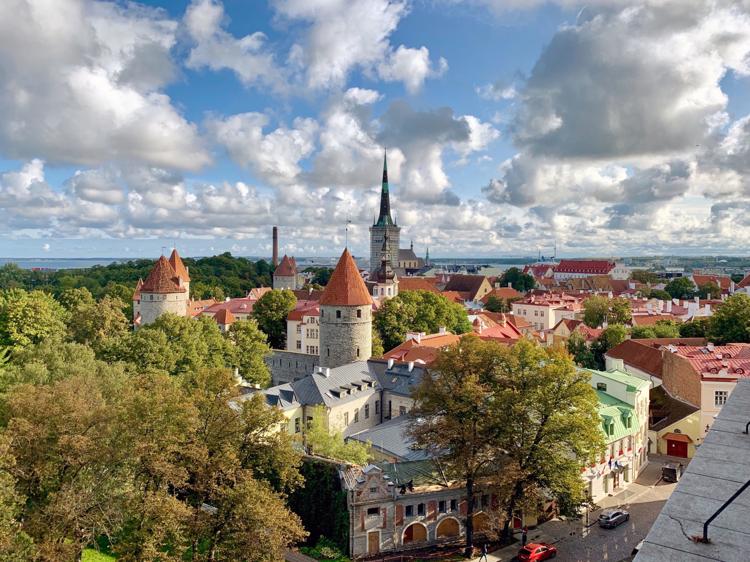 Tallinn, Estonia is the next stop after a day cruising the Baltic Sea. Both marine and freshwater species, notably herring, thrive in this brackish water, less saline than the ocean because of fresh water runoff.
The cobbled lanes of Tallinn are lined with gabled houses, government buildings and churches like the onion-domed Russian Orthodox Church of Alexander Nevsky Cathedral and the Lutheran Dome Church. The Upper Town's scenic viewpoint offers a sweeping view of the town below. The nearby Song Festival area was the site of the bloodless Singing Revolution won in 1988 when 300,000 citizens sang against Soviet rule.
Shop for wool and linens and handicrafts along Katariina Passage and Müürivahe Lane, or stop in a café for some vodka shots and pickles. An optional excursion includes folk dancing in an 18th to 20th century rural village setting at the Open Air Museum at Rocca al Mare.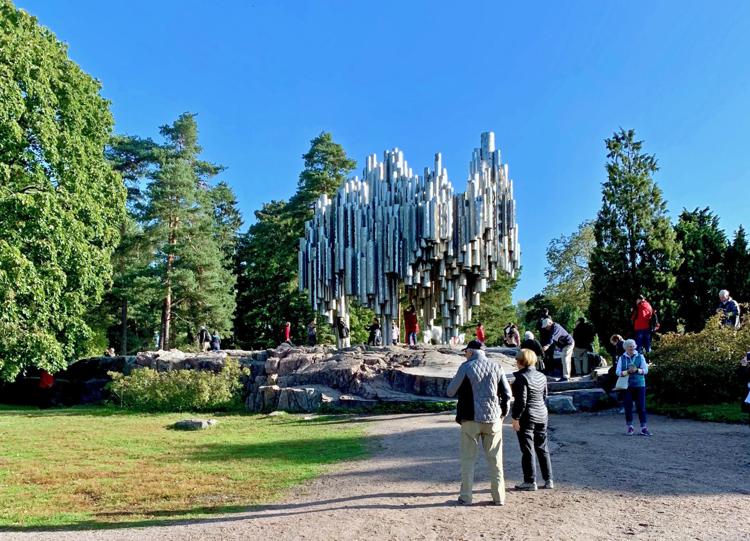 The included Helsinki tour heads to Sibelius Park, which honors Finland's finest composer, before circling the sights of the city. The stately neoclassical buildings were built of local light-colored granite after the Russians burned Helsinki to the ground in 1808, giving Helsinki the name "White City of the North."
There's free time to explore or browse the waterfront open-air market before catching the last free shuttle back to the ship. Porvoo, known for its much-photographed red warehouses by the river, is much as it was in the Middle Ages and a delightful place to spend the day. Excursions to Porvoo include Malmgard Castle or Haikko Manor.
For more activity, other options include hiking in Bergen's Woodland Hills, bicycling in Flåm and Tallinn. You can see Pulpit Rock by private yacht or don a thermal suit and speed through the Stavanger archipelago in a rigid inflatable boat as you watch for seals and sea eagles. Ride a Duffy Boat or take a fjord safari in small boat and hike to a fjord and goat farm. Flightsee over Norway's fjords and glaciers in a four-seater plane. The opportunities go on and on.
Bergen and Stockholm, where we spent extended time before and after the trip, will be covered in greater detail in coming columns.