"I go to nature to be soothed and healed, and to have my senses put in order." — John Burroughs
While traveling through the Charlevoix region of Canada with a small group recently, I thought of "The Vagabonds," as Thomas Edison, Henry Ford, Harvey Firestone and naturalist John Burroughs called themselves. What did they do when they wanted to get away from it all? They surrounded themselves with nature.
I recently traveled to Charlevoix, east of Quebec City and on the north shore of the St. Lawrence River. Unlike The Vagabonds, I didn't have a household staff and caravan of 50 vehicles, but nature with fine amenities was what the trip was all about.
As part of the French-speaking province of Quebec, Charlevoix is an easy getaway with a European ambiance. It includes Baie-St.-Paul, the cultural capital and highest concentration of artists per capita in Canada, and La Malbaie, where resort vacationing was popularized by the late 19th and early 20th century rich and famous.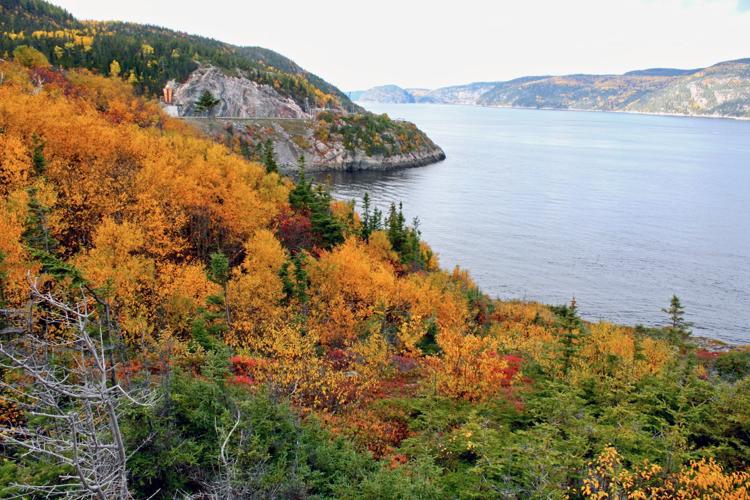 This scenic landscape of lakes, hills, valleys and forests is rich in diverse plant and animal life. It's known for its outdoor adventures, arts and culture scene, whale watching and exceptional farm-to-fork cuisine. Charlevoix was named a UNESCO Biosphere Reserve in 1989. Visit and you'll see why people from Gilded Age industrialists to struggling artists have been drawn here.
It all started with a big bang
Charlevoix is more than just another pretty place. It was reshaped 400 million years ago when struck by a nearly 3-mile-wide and 130-billion-ton meteorite from Mars and Jupiter's asteroid belt. This created an over 30-mile-wide crater known as the Astroblème de Charlevoix between the mountains and the St. Lawrence River, which covers about a third of the crater.
L'Observatoire de l'Astroblème de Charlevoix is the only interpretation center dedicated to the meteoric origin of the region. This observatory is a place to learn the science behind the impact, feel the weight of the rock they refer to as "the oldest thing you'll ever hold," and go outdoors to explore. On a clear night, you can use the telescope to search the skies. In summer, astronomy discovery nights and geology discovery excursions are offered.
La Malbaie (Murray Bay): Quebec's cradle of resort vacationing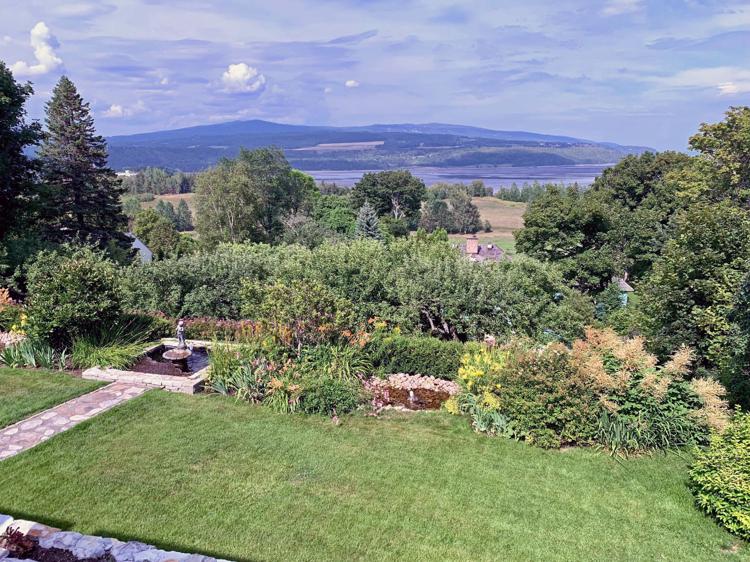 Rich in fish and game, La Malbaie, also known as Murray Bay, became a fashionable destination in the 18th century when sport hunting and fishing at private clubs became popular among the elite.
"Taking the waters," or bathing in the cold saltwater, was considered therapeutic among the privileged class and the 1880s to 1930s was the Golden Age of summer resorts. La Malbaie's hotels and boarding houses were an escape from increasingly congested and polluted cities.
Schooners and then luxury steamboats known as "les bateaux blancs," or "the white ships," brought wealthy Americans and Canadians here. Families spent the entire summer here. Men returned to work only when necessary.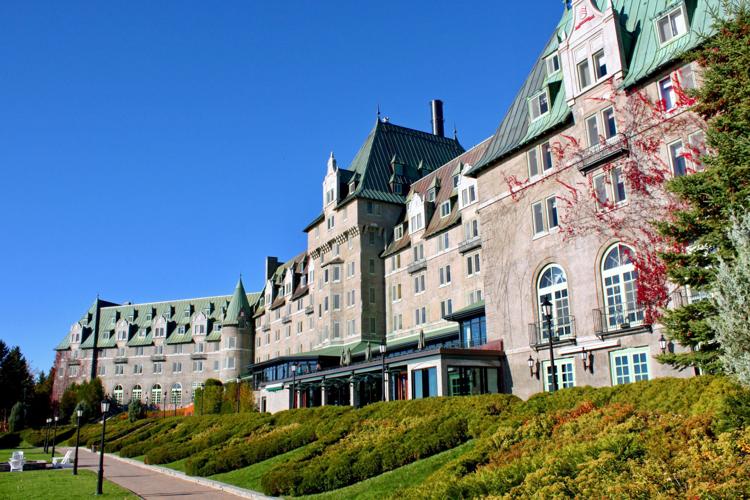 Le Manoir Richelieu was, as it is now, a world-class countryside hotel that offered finest dining and service. The original 250-room wood-shingled structure was built in 1899 for a steamship company, Richelieu and Ontario Navigation. High on a cliff, it faced the St. Lawrence River to greet guests arriving by ship.
After a devastating fire at the end of the 1928 season, it was rebuilt in the present French Renaissance château style in time for the next vacation season. Le Manoir Richelieu was the largest resort hotel in Canada.
It offered everything from boating, fishing, swimming, riding, golf and tennis to a casino, afternoon tea, dance evenings and grand formal parties. The pool was filled with saltwater from the river.
And where else might you see beluga whales right in front of the hotel?
In 1925, former President William Howard Taft presided over the inauguration of the golf course. Le Manoir Richelieu continued its superlative reputation as the choice for the 2018 G7 summit meeting. You may recall the photo taken of the world leaders by the 27-hole world class golf course.
Now managed by Fairmont, Le Manoir Richelieu continues to offer a wide range of activities, outstanding amenities and unique gastronomical experiences that incorporate fresh regional ingredients.
Le Manoir Richelieu is celebrating its 120th year with its culinary event, Le Gala des Grands Chefs, on Nov. 15, 2019. Reserve early for the cocktail reception, workshops, gala dinner and sumptuous Sunday brunch.
The summer cottages
Newport wasn't the only prestigious site of late 19th an early 20th century summer "cottages." La Malbaie was known as the Newport of the North. Although the area was more remote, less expensive and had a more rustic lifestyle than Newport, summer residents might, nevertheless, change clothing multiple times a day to suit the social occasion.
Rich and famous Canadians and Americans, including the Vanderbilts, Cabots and Tiffanys, built summer homes with magnificent water views there, usually in the elegantly casual, French-inspired style. Most remain much as they were when they were built. Many have their original furnishings and have been same family for generations.
The most famous resident was Taft, a U.S. president and Supreme Court justice who, except while serving in Washington, lived on what became known as Taft Hill. The Taft House was destroyed by fire.
Many collected local handicrafts and folk art, which led to a cottage industry for local residents who had been struggling financially. Service jobs were created and charities were established.
In August, homes of some of the summer residents are opened to the public to benefit the Museum of Contemporary Art. Tickets are available at the museum and cost $30 CAD (about $22.50 US) in 2019.
Baie-St. Paul: the Art and Cultural Capital
Baie-St.-Paul, with a population of 7,000, is the region's art and culture capital. The internationally acclaimed Cirque du Soleil was founded here by street performers Guy Laliberté and Daniel Gauthier in 1982.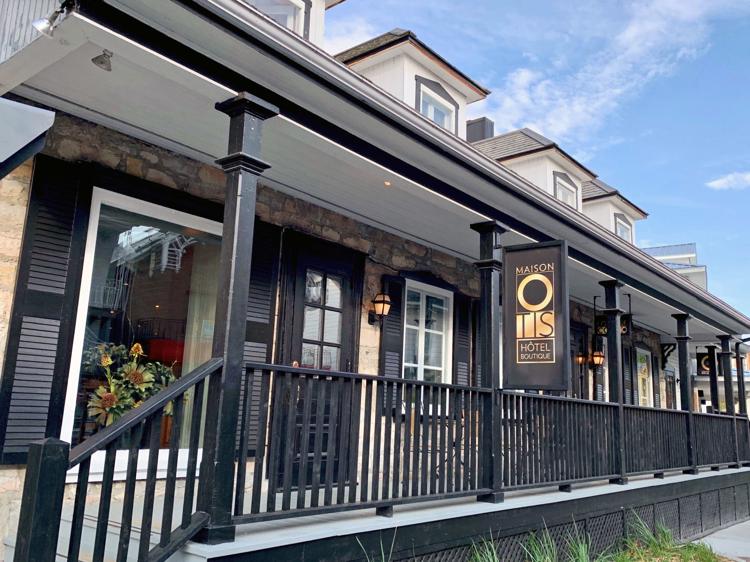 Want to be at the hub of the activity? Book a room at the newly renovated Maison Otis. It opened last winter right on Baie-St.-Paul's main street, rue Saint-Jean-Baptiste.
Or stay at the chic yet casual Le Germain Hotel & Spa, formerly Hotel La Ferme, built by Cirque du Soleil co-founder Daniel Gauthier. It was named Top Design in the World at the 2013 Retail & Leisure Interior Awards.
Artists like Clarence Gagnon, best known for his scenes of rural Quebec, were drawn here in the early 1900s for the scenery and exceptional lighting, Gagnon inspired René Richard, whose home is open to visitors and displays many works by Canada's renowned Group of Seven.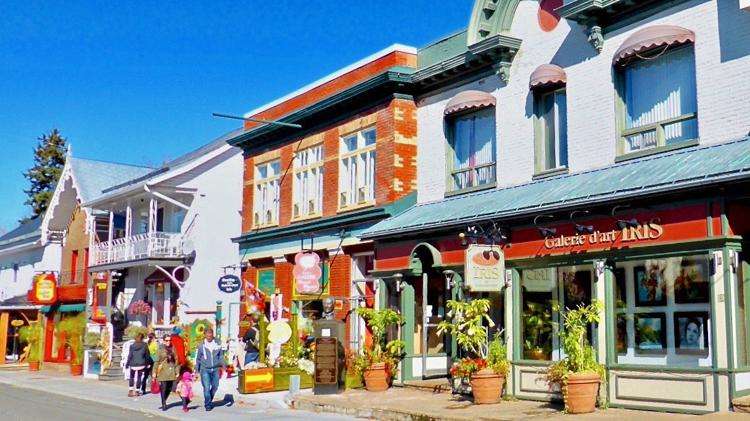 Today there are many art galleries and shops selling local products like woolens, chocolates, soaps and cider, along Baie-St.-Paul's town center, rue St.-Jean-Baptiste.
The Musée d'art Contemporain in Baie-St.-Paul was established to preserve and promote Quebec contemporary art. A special exhibit featured local folk art.
To learn more about the region, stop at the Maritime Museum in Saint-Joseph-de-la-Rive. The St. Lawrence River was once the main source of transportation, and has four wooden schooners are available to tour right in the shipyard. About 500 ships were built here from the 18th century to 1959. There are also exhibits on the maritime heritage and coastal navigation.
Canada's Economusées, like Laiterie de Charlevoix, are small scale production facilities that preserve the area's cultural heritage by exhibiting their traditional skills and production. The laiterie celebrates the area's uniqueness with its latest tasty cheese, l'Origine de Charlevoix.
Inspired by the paintings of Baie-St.-Paul in winter? The Christmas Market runs from late November to early December.
Cuisine
Charlevoix's valleys are fertile and the waters are nutrient rich, making for an abundance of flavors from the land and sea. Chefs work with local producers for inspiration in creating a range of farm-to-fork culinary experiences.
Follow Charlevoix's La Route des Saveurs (Flavor Trail) and stop for a tour and taste of local flavors — cheeses, fruits, organic meats, ciders, beer, baked goods, chocolates and more.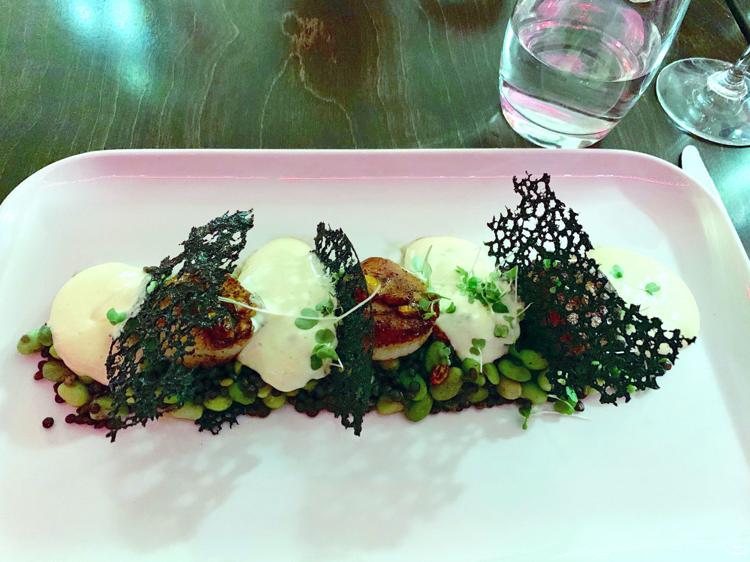 Baie-St.-Paul's popular Le Diapason is the place to enjoy Alsatian specialties and bistro cuisine created with regionally sourced ingredients by Steve Michel from Alsace and partner Eve Soulard from Quebec.
The kid on the menu is from the Sophie Talbot's and Michel Nicole's Ferme Caprivoix in Saint-Hilario. They specialize in goat and Highland beef production and Sophie is a founder of the Flavor Trail. They offer guided tours in summer and sell prepared goods like sausages, cretons, pâtes, terrines and rillettes.
Take a guided tour of a unique wine production facility, the Domaine de la Vallée du Bras estate, just outside Baie -St.-Paul. Proprietor Pascal Miche, from Belgium, uses a secret family recipe created in 1938 by his Belgian great-grandfather, Omer, to make Omerto, the only certified organic tomato wine in the world.
Getting there: road or rail
The drive from Quebec City to various regions in Charlevoix runs and hour or two. This option offers the most flexibility.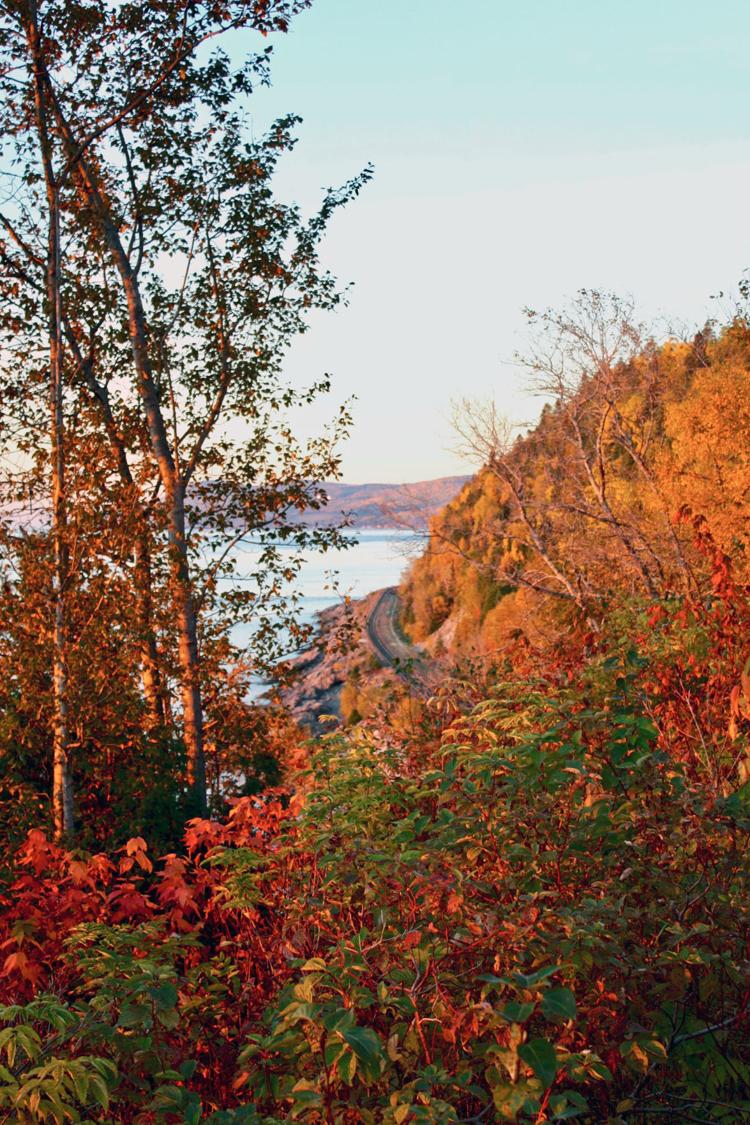 However, one of the most scenic ways to get to Baie-St.-Paul is by train from Quebec Parc la Chute Montmorency, site of a waterfall nearly 100 feet higher than Niagara Falls, to La Malbaie. This 77-mile trip makes seven stops along the St. Lawrence and offers views not accessible by road as it travels through tunnels and past coastal towns and villages.
Along the way it passes Sainte-Anne-de-Beaupré Basilica, which, as North America's first pilgrimage site, attracts about a million visitors a year. The train continues by Le Massif de Charlevoix, the ski resort with the highest vertical drop in eastern Canada, and places like l'Isle-aux-Coudres, an island of wind and water mills accessed by ferry and known for its cider house and buckwheat flour mill.