The line was long — very long. And the cars kept on coming and coming and coming.
It was 1:17 p.m. on a Tuesday afternoon in January, and a reporter was taking a break at a local Dunkin from the new normal of working at home to where he was banished due to the pandemic back in December.
Car after car rolled through the drive-thru window to pick up beverages and snacks.
And then off they went to be quickly replaced by other customers.
The seemingly endless line of cars in this drive-thru is likely nothing new to those who frequent donut and coffee shops. They, along with other drive-thru conveniences like fast food restaurants, have offered busy drivers the opportunity to get food on the go for decades, some since the United States' love affair with the automobile began.
Over time, the drive-thru concept expanded from food to prescriptions and banking.
But today, during a time when contact with other humans could be deadly or could at least sicken you, the connection people feel with their motor vehicle is different. Today, the curbside "no touch" pick-up of groceries and household supplies to alcohol and marijuana and everything in between is a lifeline to many and may signal a revival of the car culture of years past.
Most people who have cars don't have a clue what they would do without them.
Drive-thrus and drive-ups have been around for a long time, but coronavirus has intensified their use.
Historic vehicle.org recorded that the first drive-thru opened in 1928 at the City Center Bank in Syracuse, N.Y. It said the first restaurant to offer drive-thru service was Red's Giant Hamburg in Springfield, Mo., in 1947. That classic eatery was situated on the legendary Route 66, which rambles more than 2,400 miles from Chicago to Los Angeles.
Now nearly 100 years old, cars of every creation have cruised down that road and those that do so now rush through times past.
In the 1950s and after there were "car hops," some on roller skates, taking orders while customers sat comfortably in their motor vehicles, perhaps listening to the latest rock 'n' roll hit or a baseball game.
Back in that day not every kid had a car, but those who did loaded it up with friends and went to places like Jolly Cholly's in North Attleboro to hang out.
The first drive-in movie theater popped up in 1933 in Camden, N.J., according to History.com.
They flourished for at least 40 years with 5,000 spread across the nation at one point in the 1960s.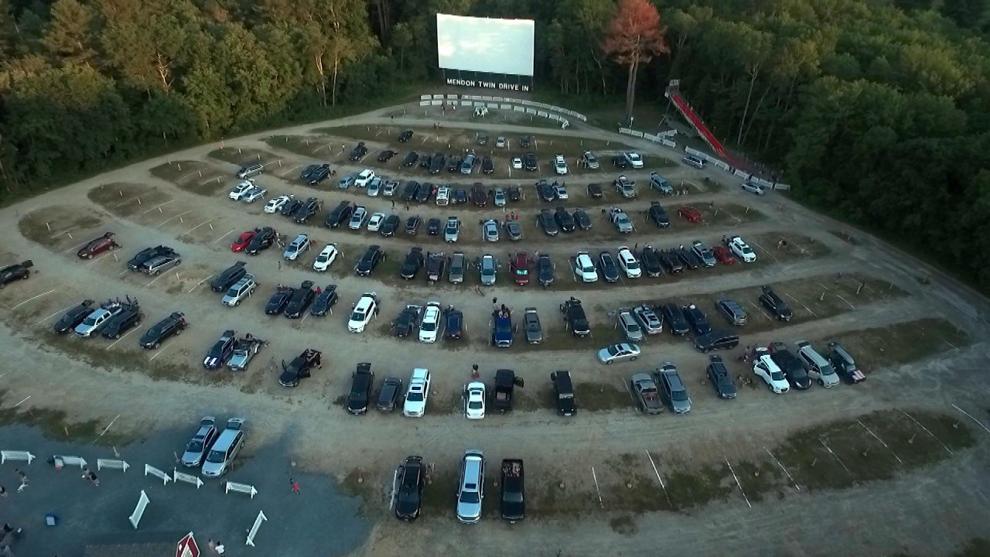 There are only about 500 now, among them the Mendon Twin Drive-in and the Rustic Tri-View Drive-in nearby, but given the pandemic a return could be imminent with the need to stay in our protective shells.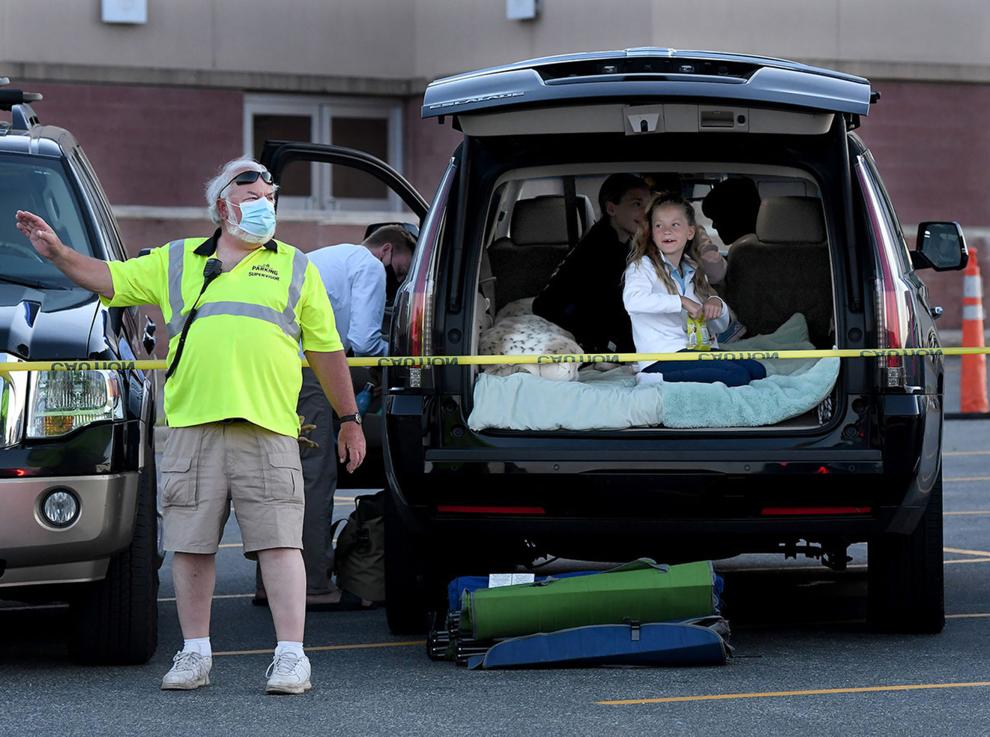 Just last summer, Showcase Cinemas at Patriot Place in Foxboro hosted drive-in movies throughout June and all showings sold out. Guests were required to remain in their vehicles and the theater had staff on hand to ensure social distancing guidelines.
In some instances, drive-thrus or drive-ups were thin and precarious lifelines for restaurant businesses when governments restricted or closed them in the wake of a malicious bug.
A September article on Forbes.com said, for example, that the fast-food burger joint Wendy's got 90 percent of its business from drive-thru window service during the pandemic, which is in its 11th month.
The same article reported that drive-thru business in general increased 26 percent.
And businesses who before were without it, have added curbside pick-up to complement the offerings of drive-thru businesses.
People can pop their trunks and in goes the food or whatever item you'd like.Contactless pickup, there's little chance of spreading germs there.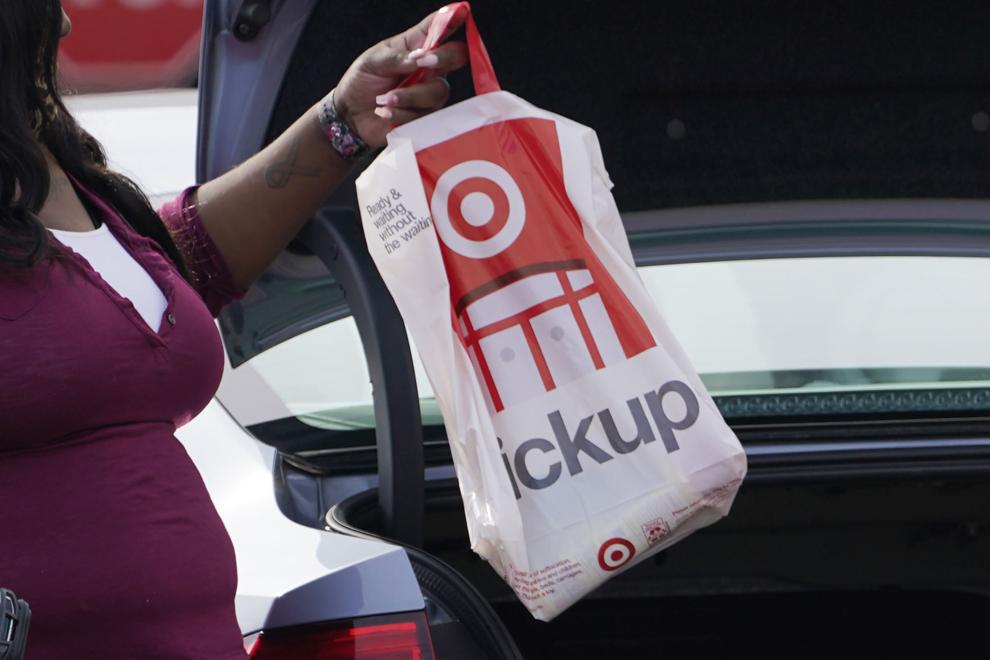 Contactless pickup
Many businesses offer the convenience of mobile shopping, whether from websites or apps, that make transactions more efficient and again, contact free.
Forbes.com argued curbside pick-up is here to stay "even after the pandemic."
The demand is there.
Maura O'Brien, a spokeswoman for Stop & Shop, said the company introduced curbside pick-up at its stores in 2019 and now offers it at over 300 locations across the northeast.
And it was just in time.
"As many customers prefer not to shop in-store during the pandemic, Stop & Shop Pickup and Home Delivery services experienced unprecedented demand in 2020," she said in an email to The Sun Chronicle. "Stop & Shop continues to provide these services to make grocery shopping easy and convenient for our customers."
O'Brien said she was unable to provide numbers on how many customers use the service.
Meanwhile, CVS Pharmacy spokesperson Matt Blanchette said the nationwide chain based in Woonsocket has experienced a similar demand.
"At the height of the pandemic we saw a double-digit percentage increase in customers using drive-thru service," he said in an emailed statement. "It has since come back down and leveled off a bit, but we're still roughly 4 percent higher year over year. Our drive-thru provides a safe and convenient option for customers pre- and post-pandemic, and we remain committed to offering our customers a number of options to meet their needs, and drive-thru is an important part of that commitment."
Drive-thru has been with us in some form or another for nearly a century and is here to stay for the foreseeable future and so are the cars that created the need for them.
Indispensable cars
There's almost no need to get out of the car, but motor vehicles are in our world indispensable.
An article in The Atlantic by Edward Humes dated April 12, 2016, decries this condition.
It was titled, "The Absurd Primacy of the Automobile in American Life."
For Humes, this attachment is nothing less than crazy.
"Considering the constant fatalities, rampant pollution and exorbitant costs of ownership, there is no better word to describe the car's dominance than insane," he said. "Cars conquered the daily culture of American life back when top hats and child labor were in vogue, and well ahead of such other inventions as radio, plastic, refrigerators, the electrical grid and women's suffrage."
It was no slow progression either.
In a January 2019 article, Axleaddict.com reported that car ownership in America went from 8,000 in 1900 to 8 million in 1920.
Whoa, hold your horses. That's a lot.
And why? Humes knows.
"A big part of why they have stuck around is that they are the epitome of convenience. That's the allure and promise that's kept drivers hooked … convenience (some might call it freedom) is not a selling point to be easily dismissed …" he said.
Humes goes on to rail against the pollution motor vehicles create, their expense and the number of lives taken every year in crashes.
But to whatever extent all that is true, they are not going away anytime soon because they symbolize and provide freedom, something of which Americans are fond.
There may come a day when all those negatives are swept away by advances in technology. In 15 years, all new cars sold in Massachusetts may be electric, if a sweeping climate change plan currently being discussed is enacted.
Someday, there could be only solar-powered cars that absorb all the energy they need from the sun and parking spots in the glare will be coveted.
And anti-crash devices already available on some cars may cut the number of deaths or even eliminate them and more efficient manufacturing may make all vehicles less expensive than they are now.
And if the fuel is the sun, well, that's free.
Excise tax bills
Taking a look at the number of excise tax bills sent out by cities and towns tells a tale all its own.
For example, in Foxboro, population 17,727; 16,519 bills were sent out this year.
There are a lot of cars and people need them and like them.
How much do they like them? So much that they like to collect them — especially the older ones.
Car shows
Mass Cruisers, www.masscruisers.com, headquartered in Wrentham is the biggest car club in New England and one of the biggest if not the biggest on the East Coast, according to its treasurer Kevin Rushlow.
He owns two antiques, (an antique vehicle is at least 25 years old), a 1985 Pontiac Grand Prix and a 1978 Cadillac Eldorado.
Rushlow shows it at the bi-weekly car shows put on by Mass Cruisers in conjunction with Bass Pro Shops and Patriot Place in Foxboro from April to October every year.
In any case, as many as 2,500 car enthusiasts show up for Mass Cruiser's biggest shows which feature cars, trucks and motorcycles of all shapes sizes and ages. Many of which in their year of origin and beyond cruised that famous road.
Mass Cruisers collects canned goods and cash for five local food pantries.
Cash alone totals $15,000 to $20,000 a year, Rushlow said.
Last year, those pantries went without because the car show got shut down in the wake of the pandemic, but it's hoped those numbers and the cars will come roaring back come April.
Meanwhile the Cruisers are looking for new members all the time, Rushlow said. They have 50-60, but the more the merrier and many hands makes light work to get the show on the road.
Another segment of the car loving world are the racers and the businesses that spring from them like those at Seekonk Speedway on Fall River Avenue in Seekonk.
Like Mass Cruisers, Seekonk was shut down all last summer.
They held some races, but no spectators were allowed.
And what good is that?
They lost a lot of money, according to Ed St. Germain, director of Business Development. But he's optimistic about this season, which is scheduled to start in May and run into October.
"We have every confidence that Massachusetts will get us open with safe guidelines for all the fans to come back and enjoy the speedway this summer," he said.
And they are ready to come back and he's ready to have them.
They want to get out and watch the sport they love.
"I've gotten thousands of messages from fans who missed the speedway," he said.
And his 120 employees are eager to get going again after being laid off.
Typically, the speedway has as many as 40 events every season which attract from 120,000 to 130,000 people every season come out to view them. And those numbers have been creeping up over the last eight years, St. Germain said.
His said his aim is to expand the sport and one way to do that is with an active youth division in which eight-year-olds drive the track at 65 miles an hour, he said.
What kid would not want to do that?
St. Germain does not want that momentum to stop and it looks like it won't.
People are hungry for the speed, the noise, "the ol' Detroit perfume" (which "hangs on the highway" in a 1971 song by Paul Simon) the camaraderie and the food to come back.
"People are chomping at the bit to get back in it," he said. "If I could sell tickets right now, I'd sell out."
And why?
That's easy.
"It's exciting hang on the edge of your seat kind of entertainment," St. Germain said. "You never know what's going to happen at every turn in the race track. It's exciting visually and it's a social thing, too. Plus, there's great junk food."
That's the capper right there and no one has to drive thru to get it, just stand in line like the old days — although everyone may have to be six feet apart.
George W. Rhodes can be reached at 508-236-0432.