It was yet another impressive year for the student-athletes and the teams they represent at Foxboro High.
The girls lacrosse team captured the program's first-ever MIAA Division 2 Central/East Sectional title in the spring, a pair of wrestlers earned MIAA Division 3 State crowns in the winter while countless other teams claimed league titles or put together program-defying seasons.
Most recently, in the fall of 2019, coach Katie Stalcup and the Warrior girls soccer team won their second consecutive Hockomock League-Davenport Division title behind the play of standouts Jordyn Collins, Kailee McCabe, Yara Fawaz, Lizzy Davis among others. Prior to their crown-clinching year in 2018, the Warriors had not won the league title in more than two decades. They capped the season with 16 wins and just two league losses, including a MIAA Tournament win over Medfield.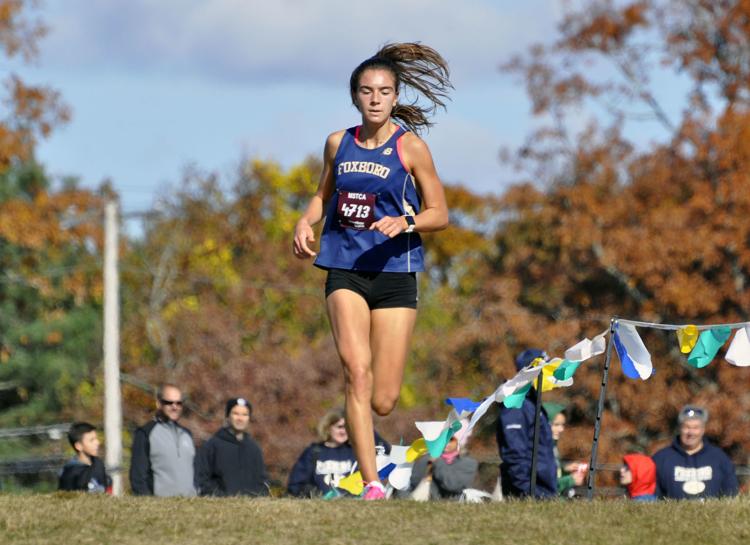 Foxboro High senior cross country runner Abby Hassman won her second Hockomock League title during the fall season. Hassman, a three-sport athlete at FHS, had previously won the crown during her sophomore year and the league honor came after sweeping her Hockomock competition in dual meets. She helped the Warriors to a second-place finish in the Davenport Division.
The Warrior volleyball team had its most successful season in recent memory as first-year coach Vicki Santana guided the squad to its first MIAA Tournament berth since 2012. Foxboro finished its season with 11 regular-season wins after having won nine total matches in the last four years.
Foxboro golf coach Jared Tise had never had a golfer qualify for the MIAA State Individual meet until this season when Dylan Quinn and Matt Lathrop both took part after strong performances on the Division 2 South Sectional stage. Lathrop shot a 5-over par 76 while Quinn shot a 6-over par 77 at the sectionals, where Foxboro took sixth. It followed a 10-6 regular season as the Warriors finished second in the Davenport.
The Foxboro High football team advanced to the Division 5 South Sectional semifinals following a third-place finish in the Davenport. Foxboro took five wins on the year including a postseason victory against Norton in the first round.
Looking back to the spring of 2019, and perhaps Foxboro's most noteworthy feat or the 2019 athletic year, the Warrior girls lacrosse team won its first-ever Central/East Sectional title in program history. Coach Brittany Sherry guided the Foxboro squad to its eighth straight Davenport Division title following a 9-1 record against Hockomock League competition. Following a defeat in the MIAA Division 2 Final Four, the Warriors concluded the year 16-8.
Their counterparts on the lacrosse field, the Foxboro boys won their third Davenport Division title in four seasons, the second in a row. It followed a 7-3 record in league play before finishing 12-7 on the season.
And dating back to the 2018-19 winter season, coach Lisa Downs and the Warrior girls hoop team continued its dominance on the Hockomock League with a third consecutive title. The 20-win Warriors outscored opponents by an average of 20 points per game en route to the Division 2 South Sectional semifinals, where their season came to an end.
The 2018-19 Foxboro High icemen put together the most wins in program history last winter (12). They also qualified for the MIAA Tournament without needing The Sullivan Rule for their second consecutive year prior to earning an MIAA Tournament win in their first-ever home postseason game.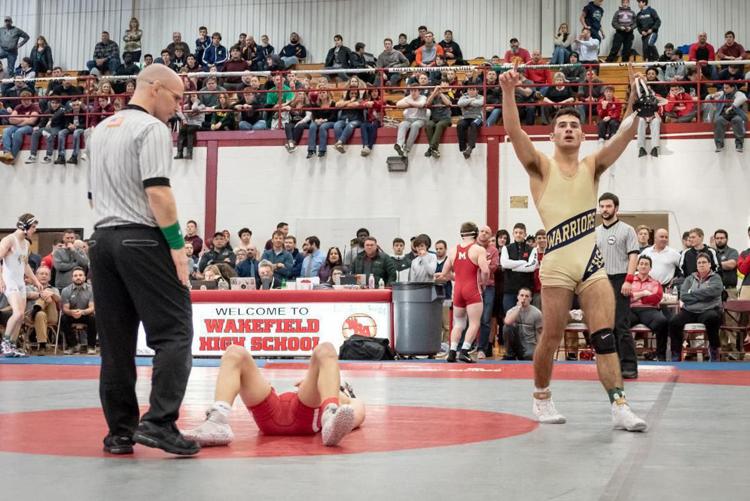 Coach Bill Ivatts helped the Warrior wrestling program continue its long-running success as three wrestlers— Tommy Gallagher, William Ogebebor and Shayne Kerrigan— each won Division 3 South Sectional crowns in their respective weight classes. Both Gallagher and Kerrigan went on to win individual State Championships as well for the Warriors, who finished 24-6 last year with a runner-up finish at the Division 3 South Sectional and third-place finish at the Division 3 State meet.
Individual feats
Gallagher and Kerrigan each won 100 career matches as the individual accolades helped create the team success. And there were many additional individual accolades for those in Foxboro.
Perhaps none larger than Foxboro High alumni Sophia DiCenso '19. DiCenso helped the United States U-19 Lacrosse program to a World Championship in Canada over the summer. She bested a field of more than 500 applicants just to earn a roster spot prior to tallying eight points (seven goals, one assist) as the United States went a perfect 7-0 and outscored opponents 128 to 20.
Fellow Foxboro High alumni Abby Tepper '12 helped the West Chester University field hockey team win the 2019 Division II Field Hockey National Championship this fall.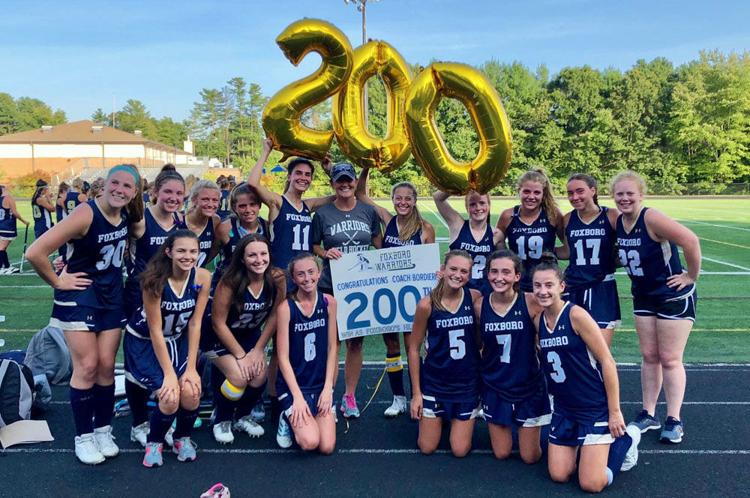 Tepper's former field hockey coach, Melissa Bordieri, earned a milestone of her own as the 18-year coach captured career win No. 200 in September.
Longtime Foxboro football coach Jack Martinelli continued his rise up the all-time wins list in Massachusetts coaching history, moving into seventh all-time in the state with an October win.
And now, let us look ahead to 2020 where surely there will be many more feats and achievements.