Through these fields of destruction
Baptisms of fire
I've witnessed your suffering
As the battle raged high
And though they did hurt me so bad
In the fear and alarm
You did not desert me
My brothers in arms
—Mark Knopfler, from the song "Brothers In Arms" by Dire Straits
Memorial Day is Monday.
It's the day we remember and honor the dead — those who died to keep us free.
Many have died, more than a million since our nation's birth.
The vast majority of those soldiers, sailors and aviators were young, some even sneaking into service at age 16 or 17 with a thirst for adventure and well of patriotic fervor.
It's the young who fight and die in war.
Whatever the age, they were all on the threshold of life, but had the bad luck to be born just years away from a war — in a seemingly endless series — which would with ruthless violence rip their lives away.
But it seems there's always someone who wants to rip away freedom.
Those who want to tyrannize and oppress must be fought and this nation fights them.
Now, there's another war with tyranny.
It's a silent one with an invisible enemy called coronavirus that can rip the life away from those who survived other wars, like World War II, Korea and Vietnam.
The youngest veterans from those wars are in their 70s and fought in the Vietnam War.
Korean War veterans and World War II veterans are much older. They're in their 80s, 90s and up.
They all belong to the group in the greatest danger from the new war.
The war against coronavirus mostly afflicts the old, who already have enough problems with the wearing out of body parts, arms and legs, lungs, livers, hearts and brains.
Gen. Douglas MacArthur famously said in his farewell address to Congress in 1951, "Old soldiers never die; they just fade away."
This disease doesn't allow those old soldiers to fade away.
They only hoped to die in peace, without pain and in the loving arms of family for whom so much was sacrificed.
Now, many can't.
Like other tyrants, coronavirus has taken that hope and much else away for many.
It has locked down a nation, laid waste to the economy and more than 39 million jobs.
Schools were closed and worship services were canceled. The world as we knew it was essentially destroyed.
And worst of all, it's put many in the ground, mostly the elderly and frail. In Massachusetts, 95 percent of the dead are older than 60.
On Thursday, the number of deaths was careening toward 100,000 in the United States.
In Massachusetts, deaths totaled 6,148 and in the Attleboro area the number was 113.
And now, 10 weeks into the pandemic, the virus has split the governors from the governed.
Many people are tired of cowering in their homes and want to take the fight to the streets, but the government resists, which many, in turn, resist.
Thousands across the nation have swarmed state capitals pushing to be freed from unprecedented restrictions keeping them from work, school, church and their lives.
Growing numbers argue their rights under the Constitution are being trampled in the name of public safety.
Their flags read "Don't Tread On Me."
Some may quote Benjamin Franklin who warned safety is no reason to submit to tyranny.
"Those who would give up essential liberty, to purchase a little temporary safety, deserve neither liberty nor safety," he once said.
A gym owner in Oxford was shut down by the state when he decided he had to open up or lose his livelihood. It was the same this week for a gym owner in New Jersey.
A hair salon owner in Dallas was arrested and jailed for pursuing her trade a week or two ago.
Outdoor worship services with people sitting safely in their cars have been shut down by police, including one in Mississippi. On Wednesday, a pastor in Maryland ripped up a "cease and desist" order during a fiery sermon in front of a live congregation.
In Attleboro, Nova Farms, a new recreational marijuana business, was finally given permission to open with restrictions on Monday just as it was on the brink of bankruptcy, or at its financial "end of the road" as its CEO Derek Ross said.
Most who've spurned the orders of governors also took precautions in their businesses to keep people safe and pointed out the hypocrisy allowing other businesses like big box stores and liquor stores to stay open with negligible effects.
The virus has done what the nation's enemies have long hoped to do: Wreak havoc in the land and destroy the American way of life.
Now, the government is attacking the people and the people are attacking the government and the virus is attacking both.
And worst of all, it's killing the old soldiers who fended off those enemies who sought to destroy America, the world's wall against tyranny.
Those in the Soldiers' Home in Holyoke and another in Chelsea have suffered greatly as those homes, for some reason which is being investigated by state and federal governments, have been hit harder than most civilian nursing homes, which have faced their share of suffering.
At least 88 old soldiers have died in the past two months at Holyoke and 74 of them had coronavirus, according to a published report about the 247-bed facility.
Another 77 have tested positive, but still live.
Their fate has yet to be decided.
They protected us, but we did not protect them in their final years, days and moments, truly the "unkindest cut of all."
The virus ravaged what was supposed to be a place of peace or at least a peaceful place to die.
Another 1,012 have died in Veterans Administration Hospitals, according to a report in The Washington Post this week.
Another 550 have died in state-run veterans home, but that is not the whole toll.
As many as 28 states have not reported veteran deaths from the virus, according to the Post story.
Some have died of the virus in local civilian nursing homes.
There are names with those numbers.
One was Robert B. Ruest, a 95-year-old U.S. Navy veteran of World War II from North Attleboro.
Another was 96-year-old Joseph A. Arruda from Plainville who was a member of the U.S. Air Corps and specialized in decoding enemy messages during World War II.
A third was Donald B. Hussey Sr., 97, who served in the Navy during World War II. He was an aviation machinist.
These members of The Greatest Generation who did their part to save the world from the oppression and genocidal ways of Nazi Germany, Imperial Japan and fascist Italy were not allowed, as MacArthur said, to "fade away."
They died fighting for every last breath against an enemy their frail bodies could not resist.
Lynne Perreault, Hussey's daughter, said her dad was very healthy for a 97-year-old.
He still enjoyed his life.
In fact, she said her mom, Marjorie, could only remember one day when he had a fever, but he went to work anyway.
She said the nurses at Madonna Manor in North Attleboro where "he was very well taken care of" couldn't keep up with him, until the virus hit.
"They thought he was going to pull through," Perreault said. "We were surprised that he didn't."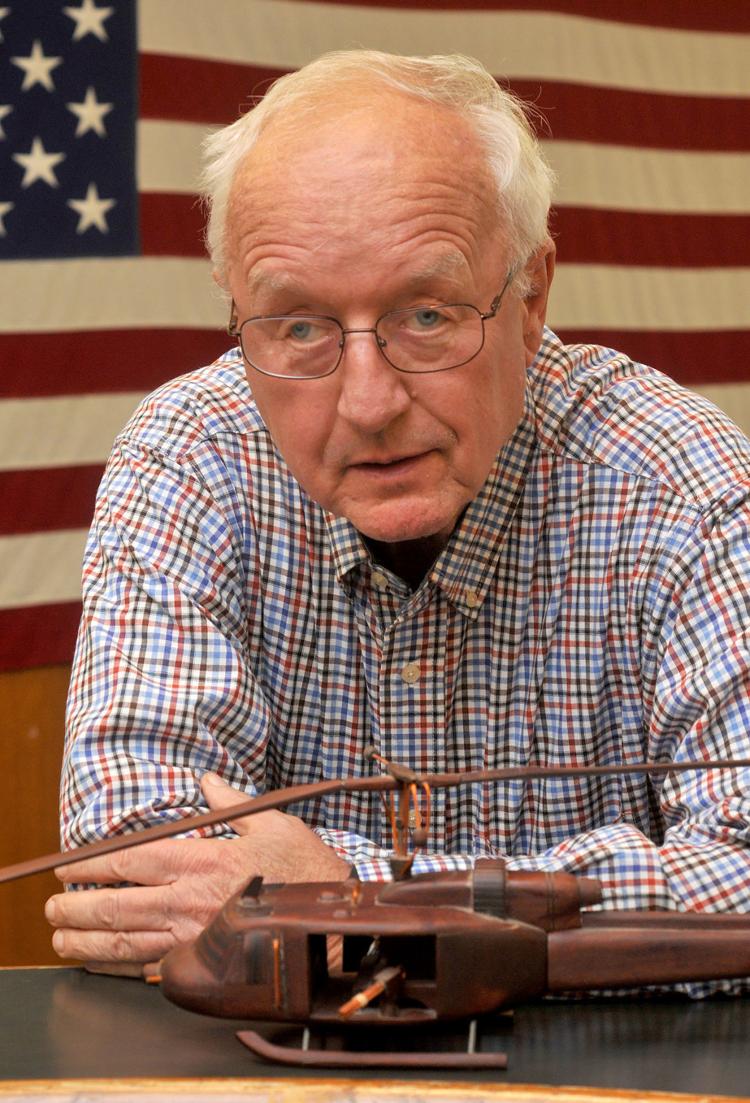 Such a situation is heartbreaking for fellow veterans like former city councilor and state representative Bill Bowles, who served in Vietnam as an Army helicopter machine gunner stationed near Pleiku.
That war lasted more than a decade and finally sputtered to its vicious, bloody end in 1975 when the Communists in North Vietnam completed their victory by murdering many of their own people in the south. Many fled in rickety boats with some, somehow, making their way to America.
Bowles said those who fought in World War II and managed to survive, come home and quietly and humbly rebuild the nation deserve a more peaceful death.
"It pains me to think that someone could have stormed the beach at Normandy and survived, only to lose their life to coronavirus," Bowles said. "The people who are being lost is just a tragedy."
World War II was a "popular" war. Few protested against it.
Vietnam was not popular. Many protested against it, dividing the nation in the late 1960s and early 1970s.
Some of those who fought against the war died, like the four Kent State students gunned down by the National Guard on May 4, 1970. Nine others were injured.
The 50th anniversary passed as hundreds gathered at the Statehouse in Boston on that very day to protest the state's shut down.
No one was shot that day, but many died in previous wars so the protesters that day could do what they did.
Bowles, who volunteered for the Army because he believed in the cause, saw a lot of death in Vietnam.
He was nearly killed himself when his helicopter was shot down and bullets ripped through its thin skin, narrowly missing him and other crew members.
Nearly 60,000 U.S. servicemen and women were lost during the 20 years of involvement, their names now memorialized at the Vietnam Veterans Memorial in Washington, D.C.
Bowles, at 71, is one of the newly endangered, but said he supports the protestors who are pushing to get the nation up and running.
They are those who don't want to hide from the enemy, but fight it.
"I'm in the camp that thinks it's time to start opening up," he said, ith the proviso that the necessary precautions are taken, as they are taken in any fight to the death.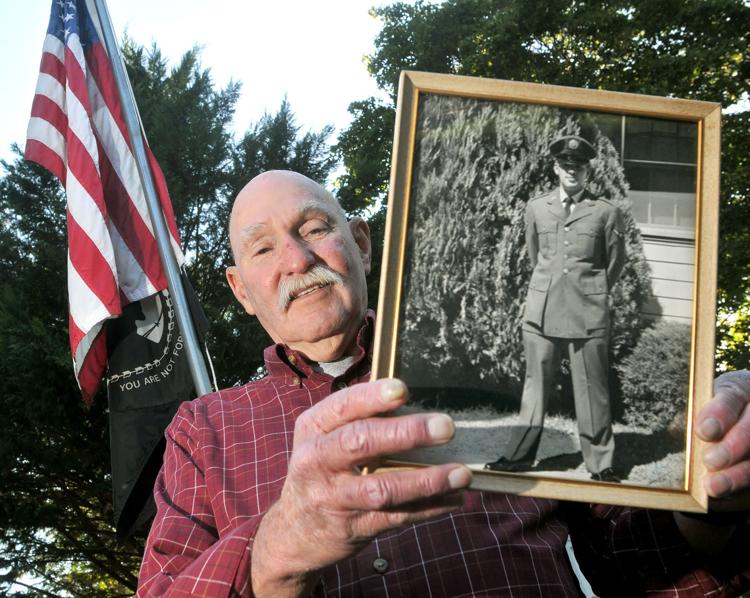 Phil Audette is Vietnam veteran, too.
He was in the Air Force stationed just outside Saigon in what was known as Rocket Alley, a place perpetually under attack by the North Vietnamese.
Audette, who at 75 is also at the vulnerable age for the coronavirus, believes something went wrong at the veterans' homes. It's something that should not have happened.
Something going awry is not uncommon in the military and sometime it costs lives and it did this time, too.
The military has a word for it — FUBAR. The family-friendly version is "fouled up beyond all recognition."
"I think they took a really big hit, they probably could have had better care," he said. "Someone didn't do the correct thing to solve the problem."
He disagrees with Bowles on the protestors.
"Some of (them) get a little over the edge," he said while acknowledging he can see their point.
He noted in particular those who carried weapons, as they did at demonstration in Lansing, Mich.
"I don't agree with them, but they have the right to do it," he said. "That's kind of why we put our necks out there as veterans."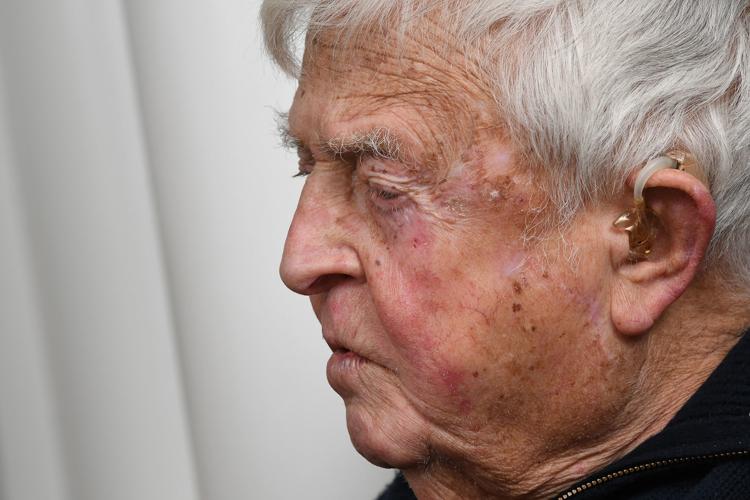 Attleboro resident Bob Robichaud, 94, is another veteran with no regrets.
He was in the Navy during World War II serving aboard the U.S.S. Solace, a hospital ship in battle zones including Iwo Jima.
"The right to protest is really wonderful," he said. "It's worth fighting for."
"I'm convinced I'm still living in the best country in the world because I have the right to complain."
Monday is the day to celebrate all those who did not desert us at the cost of their own lives.