Sunday is Father's Day.
But this year there are cards that won't be sent and visits that won't be made and grills that won't be fired up.
It's that way every year. Fathers die. But this year is different.
This year, some died because of a virus that rampaged across the city, region, state, nation and world — coronavirus.
And it's not done yet.
World health researchers say it originated in Wuhan, China more than 15 months ago and proved especially deadly for those 60 and older and those with weakened immune systems or underlying conditions.
In Massachusetts, the average age of those dying from the disease is 75. Roughly half are men.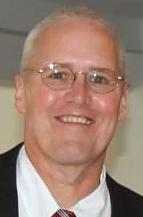 One of those was Dennis Birch, who was 65 when he died at Sturdy Memorial Hospital in Attleboro on Feb. 25.
Birch had an underlying condition, chronic obstructive pulmonary disease or, as it's commonly known, COPD, but was living an active, happy life.
He had worked hard all year to protect himself from coronavirus, his son, Elijah Birch, 39, said.
The nation was vaccinating thousands every day and soon it would be his dad's turn, but not soon enough.
The last month was hard.
"He did everything right," Elijah said this week during an interview at his Knight Avenue home. "We were just weeks from getting the vaccine. We feel like he should be here. It was preventable."
Worked as jeweler
Dennis Birch was a highly skilled jeweler at the L.G. Balfour Co. in Attleboro where he worked for decades.
He made championship rings for major league teams and was very good at it.
He was so good that when Balfour decided to move its operation to Texas the company wanted Birch to move with it.
Balfour officials wined and dined him and his family in Austin for a week.
Elijah and his sister Kayla Arsenault, now 37, of Attleboro, went along.
By then Dennis' wife Nicole had died so it was just the three of them.
"They flew us down there and tried to convince him how great it was down there," Elijah said. "They really wanted him to move there."
One day the company took them to a rib joint, and Dennis surprised everyone by consuming a huge rack of ribs.
"Not many people could finish it," Elijah said. "So they took his picture and put it on the wall."
It was a long time ago, but it may be there still.
In the end, Dennis didn't move.
He had Attleboro roots, and they would not let go.
Family was more important than being important at his job.
"I know he was considering it," Elijah said. "But I know he didn't want to move my sister and I away from our friends and family. He was born and raised here and had a lot of family here."
So he went on to work at other jewelry plants such as Herff Jones in Warwick and Masters of Design in Attleboro.
He finally retired about five years ago when his once nimble fingers, so necessary for working on fine jewelry, caused him too much pain, Elijah said.
Dennis had a condition known as "trigger finger" in which a finger gets stuck in a bent position.
Arthritis plagued him, Kayla said.
There were multiple surgeries and his neck and shoulders were problems as well, perhaps from years of hunching over his work making glittering memories and keepsakes for thousands of others who would treasure them all their lives, but who may never have thought once of who made it.
"He was managing a lot of pain," Elijah said. "More than he would tell us about."
Dennis's life passions
Dennis was a fisherman. It was one of his passions, perhaps the passion of his life second only to his family.
Elijah said one whole display board was dedicated to photos of him and the fish he caught at his wake.
"His whole life he fished whenever he got the chance," he said
Dennis' parents, Francis and Shirley Birch, had a cottage on the Cape and in the summer, nearby lakes were well fished by him, Elijah and Kayla.
It was a special time.
"I have a lot of good memories of fishing with my dad as kids," Kayla said.
Dennis had a Father's Day tradition that he enjoyed with other fathers.
He and some fishing buddies would head to New Hampshire on Father's Day weekend to fish.
"I would always give him a gift before he went," Kayla said — food, a Bass Pro gift card and sunscreen so he wouldn't get burned.
"I miss being able to do that kind of stuff for him," she said.
Another of his lifelong passions was music, especially The Beatles.
He was about 8 when the band from Liverpool hit the radio waves in the United States.
Dennis had speakers set up throughout his home on Hope Street so that he could listen to his hundreds of CDs wherever he was, even in the breezeway, Elijah said.
The collection included artists like Van Morrison, Bob Marley, Cat Stevens and the Moody Blues.
He had at least 50 vinyl albums.
Dennis introduced his grandson to The Beatles and another fan was created.
"He got my son (Cameron) into The Beatles big time," Elijah said.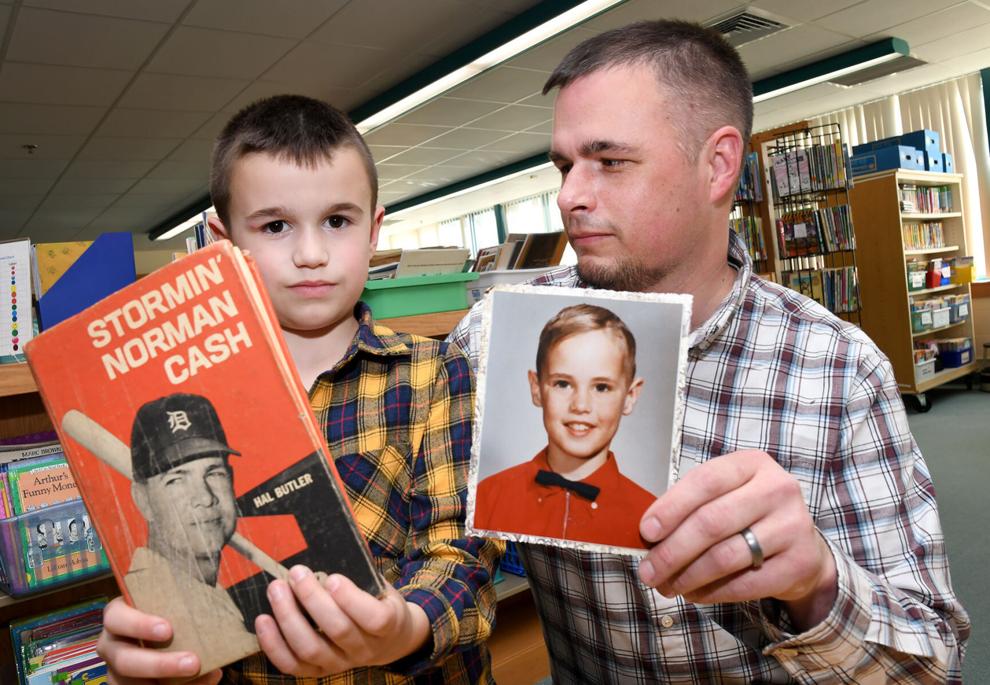 And he loved spending time with his grandchildren: Cameron, 8, Alex, 15, Hailey, 10, and Hanna, 17.
The two younger ones, Cameron and Hailey, enjoyed having sleepovers at his house. It was mini-vacation with a loving grandfather who doted on them.
They'd go out for junk food, Kayla said. "And they'd go shopping and watch movies."
"He saw or spoke to his grandchildren every day," Kayla said.
Kayla said she and Elijah had similar fun times with him when they were kids.
"We'd go mini-golfing, go for ice cream, sit on the (Cape Cod) canal and go fishing," she said.
Elijah said he would drop everything to attend school events.
Kayla is grateful his grandchildren are old enough to keep memories of him.
"They are all at the age where they will remember him," she said. "They won't forget him."
And there are others who won't forget him.
Dennis was not wealthy, but he always wanted to help when he could.
He once sent $1,000 to a friend in Ohio when he himself could have used the cash.
And he send $100 a month to a fund to help needy families in India.
"He was looking out for other people before himself," Elijah said. "It made him feel good."
A knack for story telling
Melissa, 37, Elijah's wife, said Dennis had a special knack for story telling.
She said he could tell the same story over and over and it would be just as funny every time.
Many of the stories were based on shenanigans he perpetrated in school.
One involved him fleeing from a teacher. He convinced someone he didn't know to come along.
The two boys ended up hiding in a closet and became fast friends thereafter.
The new friend was his best man at his wedding, or it may have been the other way around, but fast friends they were.
The day that changed everything
And then came Jan. 26.
It was the first day of his last month.
Dennis wasn't feeling well. The COPD was acting up.
He went to the hospital and was put in the coronavirus ward where he was tested for the disease.
The test was negative.
He was discharged, but a few days later he was back and this time he was positive for the disease.
It was to be a long and lonely road.
Dennis was soon on a ventilator and unresponsive.
Elijah and Kayla could not visit him in the intensive care unit, but the nurses were able to set up Zoom calls for them.
He could not respond, but they would talk to him.
They believed somewhere in the recesses of his consciousness he knew they were there.
"The nurses were incredible," Elijah said of their attention to his dad and their kindness during the ordeal.
Dennis' siblings wrote him letters and the nurses read them to him.
A "boom box" was set up in his room so he could listen to his favorite music.
The nurses changed the CDs.
"The last week and half it seemed like he was getting better," Elijah said. "The whole time I really thought he was going to beat it."
But it was not to be.
Elijah and Kayla were by his side when he died on Feb. 25, dressed in personal protective equipment all the nurses and doctors had to wear, one more layer to keep them from a tender touch.
"My sister and I have been through a lot of tragic losses," Elijah said. "But this one really rocked us."
And so on Sunday — Father's Day — Dennis won't be fishing with his buddies in New Hampshire and Kayla won't be giving him gifts to go.
The grandchildren won't have any more sleepovers, but the memories will remain.
"We'll definitely be thinking about him," Elijah said. "We think about him all the time."
Kayla said she's not sure what to expect.
"It will be the first one with out him," she said. "I'm not really sure about what to expect about how I will feel. But I know he would not want me to feel down. I'll keep him in my thoughts and hopefully have a good day."