A recent study published in the journal Science found that as young as 6, little girls believe that men are inherently smarter and more talented than women.
The study goes on to suggest, that as a result, women are less motivated than men to pursue ambitious careers.
But, there are plenty of women in the Attleboro area who more than take exception to that study.
Their very lives - and livelihood - defy it.
And, they would say to young girls who think they "can't:" Always know that you "can."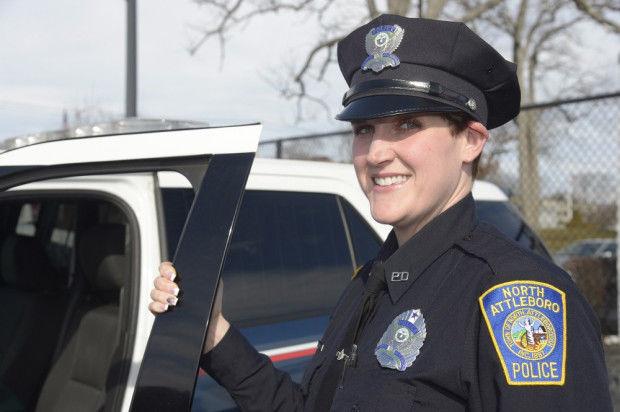 North Attleboro Police Officer Kristine Crosman's mantra is simple.
"You can do anything you want to do."
When she was younger and first toyed with the idea of being a police officer, some of her classmates told her that "girls shouldn't be cops."
By college, Crosman decided to push her dreams of being a police officer aside and study psychology at Bridgewater State University.
But after taking an elective course in criminal law, she knew her dream was still alive.
Crosman went on to Northeastern University in Boston, where she earned a master's degree in criminal justice.
After college she worked one-on-one with patients at Bridgewater State Hospital, went on to work one year for the Framingham Police Department, then landed at the North Attleboro Police Department, where she has worked for the past 14 years.
As for gender stereotypes, Crosman says they don't come from inside - but from outside.
"All my fellow officers have continuously supported and motivated me," she said.
One of Crosman's favorite parts of her job is getting in the cruiser and interacting with people in the community.
Her involvement in the community is another story in itself.
In 2013, she became the Bristol County coordinator for the Massachusetts Law Enforcement Torch Run, and has been a torch runner for the Special Olympics World Games, where she has carried the Flame of Hope in California and Austria.
She is currently training for a 10-day, 100-mile torch run around Austria while working the midnight shift at the police department.
Her motivation has come from words of encouragement from her two biological and four step children. And from her daughter Kailyn, who participated in Special Olympics and died in April 2014.
Crosman encourages all of her children to always follow their dreams.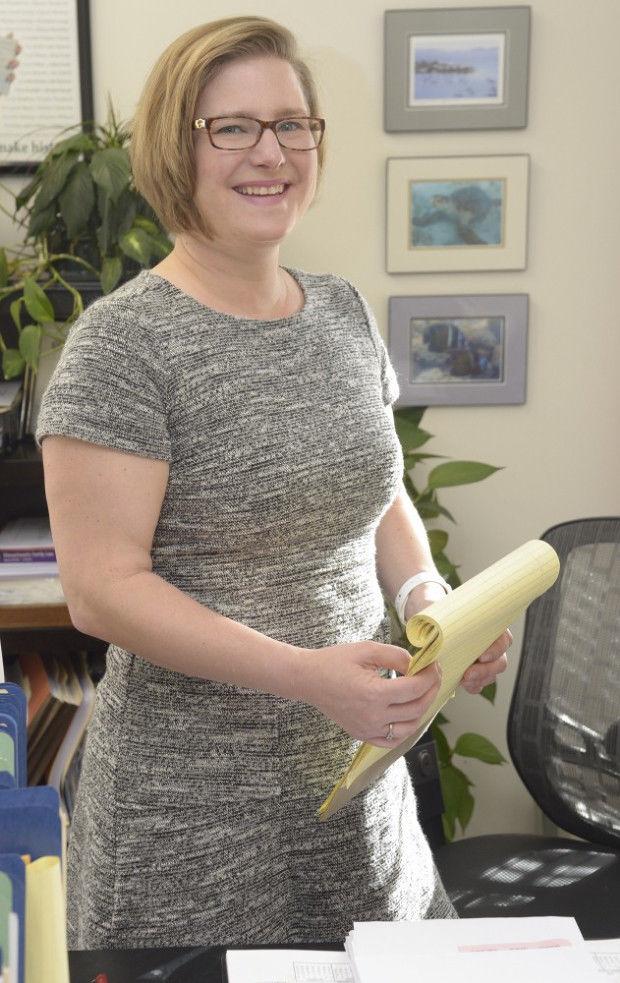 Ruthanne Withers, 39, is a family law attorney from Attleboro.
Currently a partner at Coogan Smith in Attleboro, she's passionate about providing legal services to families, covering anything from divorce, to domestic relations cases and child support.
Her day-to-day schedule is jam-packed, as she's either meeting with clients or in the courtroom.
"I've never been one to back down from a challenge," she said.
Each day, Withers finds herself dealing with families in some of the most difficult stages of their lives.
"As an attorney it's my job to listen and show compassion to every story I hear, and try to help in any way possible," she said.
Withers earned her bachelor's degree in Spanish language and literature and minored in paralegal studies from George Washington University, graduating magna cum laude. She went on to get her law degree from Northeastern University.
She concedes that at times, when studies got tough, she would ask herself: "Is this really the best job choice for me?"
Her answer was always that her goal in life was to help people any way she could.
Today, she is not only a full time lawyer, wife and mom of two boys, 6 and 8 years old, but is president of the board at New Hope in Attleboro, whose mission is to fight domestic violence and sexual assault.
She's also a mentor for the Women's Bar Foundation Family Law Project for Battered Women in Boston, inspiring new attorneys handling family law cases.
No matter what Withers is doing, she says she's grateful for all that she's achieved, and always pushes herself to do more.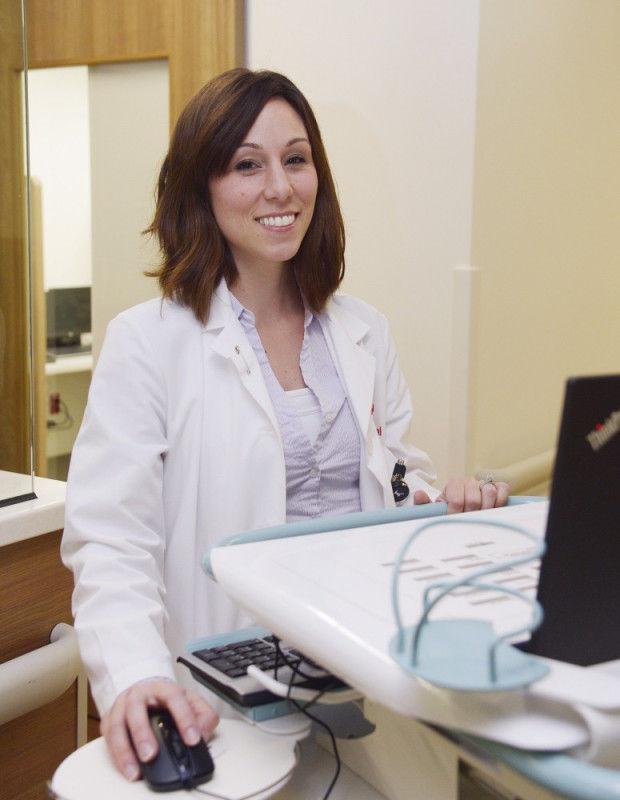 Antonella Fine is a doctor of infectious diseases at Sturdy Memorial Hospital in Attleboro who grew up chasing her dreams.
At just 6 years old, Fine didn't believe she could become a doctor. If she was to do anything in the medical field, she thought it would be as a nurse.
The thought of becoming a doctor was ignited by her mother, who told her: "You can do anything you put your mind to."
"And then it clicked," Fine said.
She would push herself to become a doctor.
After high school she went on to continue her education at Wellesley College, majoring in medical ethics with a concentration in psychology. She later applied and was accepted to medical school at George Washington University.
She said her acceptance was the result of years of hard work and a lot of luck.
She then participated in five years of further training and work experience at Brown University.
She learned how to care, diagnose, treat, speak and interact with patients and how to collaborate and work with a medical team.
All the while, what kept her moving forward was her internal motivation to become a doctor.
"This was something I always wanted, and nothing could stand in my way," she said.
Since last summer, Fine has worked her dream job at Sturdy, working to treat people with infectious diseases.
"The field is a constant change that we must keep up on, and continuously educate ourselves about," she said.
Fine thanks her parents who pushed her to follow her passions, and always reach for the stars.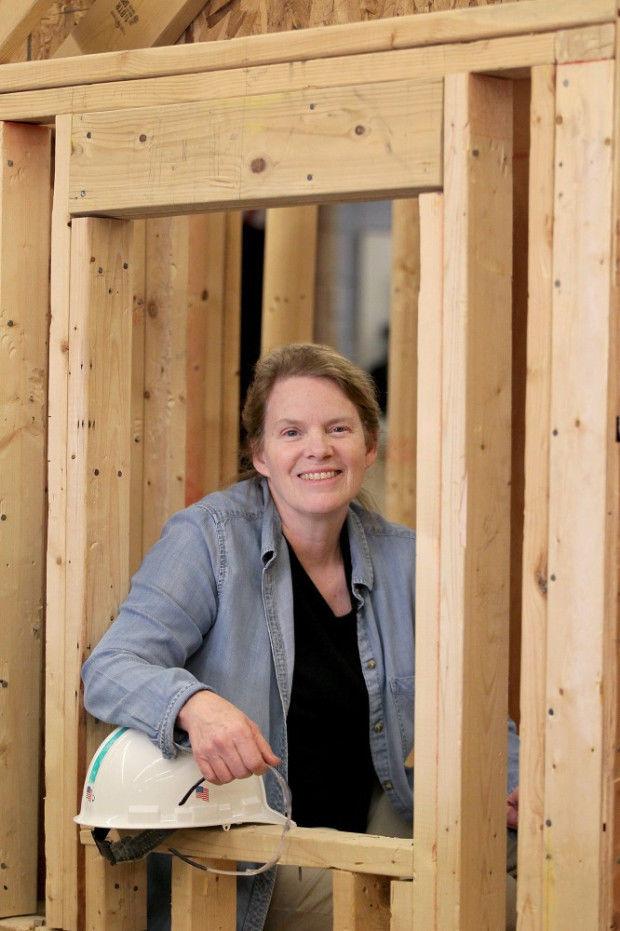 Eileen Homen, 59, of Pawtucket is the carpentry teacher at Attleboro High School, so she knows a thing or two about tools.
"One of life's greatest tools are our hands,"she said.
Homen grew up working at her family's shipyard in Newport, helping fix and repair sailboats.
When she entered her freshman year of high school, she was eager to take a cabinet making course and show off skills she had honed at the shipyard.
But she was turned down because at that time, only boys were allowed to take the course.
After graduation, carpentry was all Homen thought about - so, she set out on a journey.
That summer she decided to apply for a job working as a deckhand helping to build and repair sail boats in Bristol, R.I.
When she applied, one of the workers said to her, "You'll never get the job."
But, she got it, and became the first female deckhand there.
"I was working one of the hardest and dirtiest jobs ever," Homen said. "But I was never discouraged."
She went on to sail all over -across the Atlantic and into the Mediterranean Sea.
After her time at sea, she decided to put her skills as a ship's carpenter to use on solid land, opening her own carpentry business with a furniture maker she knew from the area.
And from there, she realized: "The sky's the limit!"
She went on to further her carpentry skills at Rhode Island College, where she studied vocational training, and after earning her degree she started teaching at AHS, helping a male-dominated class learn the skills it takes to become a carpenter.
Times have changed since she was a student. Now, she even teaches females - something she calls one of the greatest rewards of her career.
"My life has been filled with adventure, and when I was discouraged I continued to work for what I wanted," Homen said. "But now, I'm able to teach others about the skills that I worked my entire life to learn."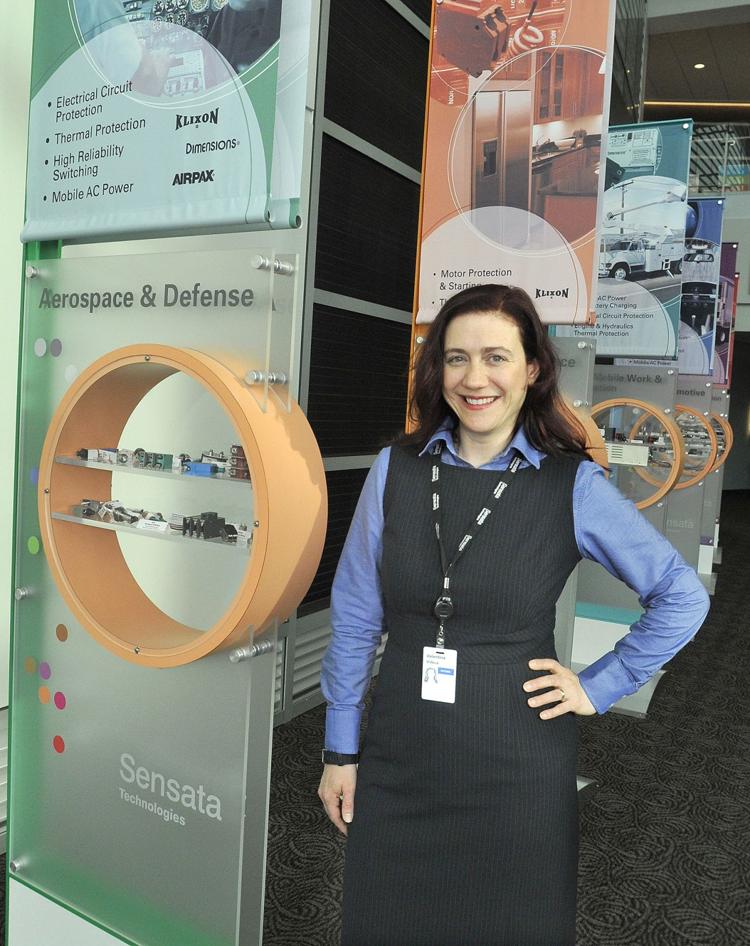 Valentina Videva Dufresne, 45, is director of process development and product management at Sensata in Attleboro, and has lived life by following her passions, listening to advise and taking risks.
Originally from Macedonia, Dufresne's career had a rocky start when she decided to transfer her junior year of college from the University of Belgrade in Serbia to Norwhich University in Vermont. The decision was made after Yugoslavia fell apart, and she was left as a foreigner in her own country.
"I loved the university, but the environment was not healthy," she said.
Dufresne went on to graduate summa cum laude with a bachelor of science degree in mechanical engineering from Norwhich University.
In most circumstances, she was the only female in her engineering classes, and was often discouraged by her male classmates. She recalled a time when a male technician in the college department made jokes about her coming all the way from Macedonia to study engineering, when in the end she would "end up in the kitchen."
But in the end, words of discouragement turned into motivation, she said, and "for every naysayer I have had 10 to 20 times the people that supported me."
By 1997, she started a job at Sensata as a process engineer and was one of the only females with the job. It was her role to make sure that the manufacturing lines she was responsible for delivered quality products on time.
Fast forward 20 years and she is now leading the process development and product management team working on new sensor technology that will enable autonomous driving.
"I enjoy the continuous learning," she said. "And with continuous learning comes continuous growth."
Dufresne is also a member of the engineering council diversity committee at Sensata. The role of the committee is to embrace and support a diverse work culture, with initial focus on gender identity in the engineering community, and improving the hiring, retention and leadership of women.
Dufresne has two daughters, 11 and 9 years old, and tells them: "You can do anything you dream up - you can be an astronaut, an engineer, a programmer, a teacher, a writer or the president."