WRENTHAM — A grenade found next to an American Legion donation box on Sunday afternoon turned out to be a dud.
Wrentham police responded to the call by the American Legion around 4 p.m.
Police and fire personnel secured the area and set up a safe perimeter in the event of detonation. The state police bomb squad was called for assistance.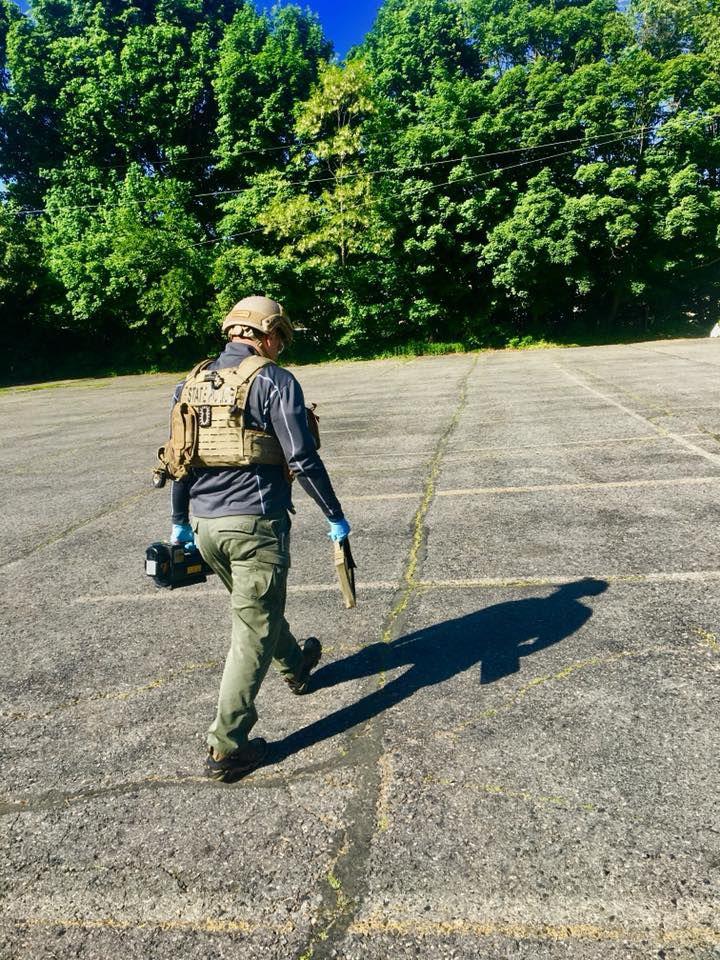 Trooper Stephen Sicard Jr. of the bomb squad, donning protective gear, examined and x-rayed the grenade at which time he determined it was inert and safe, Wrentham police said in a statement later in the day.
The device was identified as a Mark 2 "pineapple" grenade husk.
It was removed from the scene.