REHOBOTH — The town celebrated its 375th anniversary Sunday with a massive parade on Route 44.
The event was part of a year-long celebration honoring Rehoboth's history.
The parade's grand marshal was E. Otis Dyer Sr., the official town historian and trustee emeritus of the Rehoboth Antiquarian Society which built the 18th-century model barn at the Carpenter Museum in 1993 as part of the town's 350th anniversary.
Other parade marshals included: Neal Harrington, who previously worked on the town's 350th anniversary committee and now the 375th anniversary committee; Suzanne Withers, who has served the community in many capacities including the position of town clerk; Dick Georgia, the chairman of the 350th anniversary committee; Bill Dalpe Sr., who served as chairman for the 350th parade; Cathy Potter, who also served on the 350th anniversary committee and re-established the Rehoboth Minutemen, originally chartered in 1774.
Ken Abrams, a member of the 375th anniversary committee, and Michael O'Hern were selected as division marshals to represent the U.S. military and local veterans. Both men have served both the town and local organizations faithfully through the years in many capacities.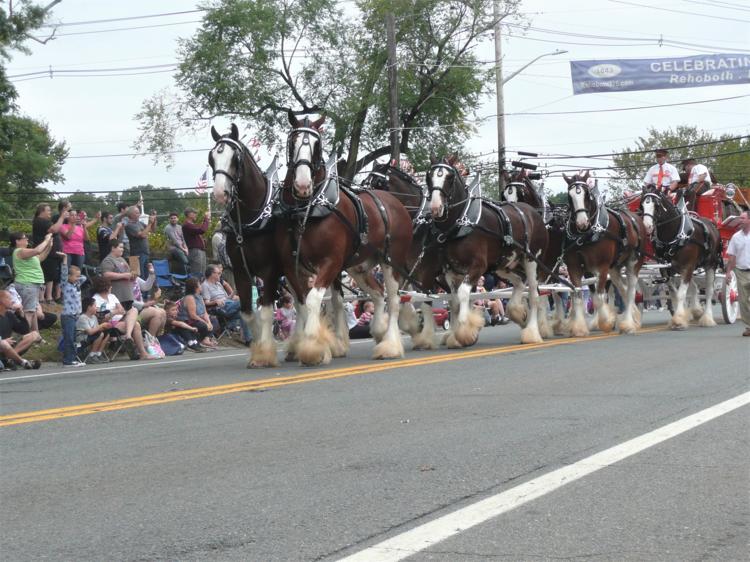 According to organizers, more than 1,800 participants, including town and state officials, civic and religious organizations, members of veterans' organizations and state police troopers marched in the parade.
There were also a number of marching bands including the Colonial Pipers Bagpipe Band, Bristol County Fife and Drum, Crusaders Senior Drum Corp. and the Dighton-Rehoboth Regional High School Marching Band.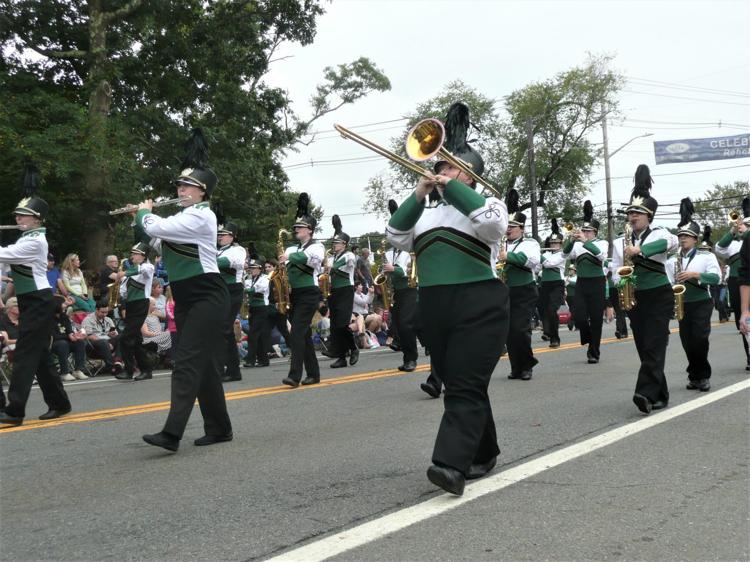 Members of the boards of selectmen of Seekonk and Dighton and city councilors from Attleboro were also in the parade.
The Rehoboth 375th Anniversary Committee was established in July 2017 by the selectmen for the purpose of planning events and programs for the anniversary year.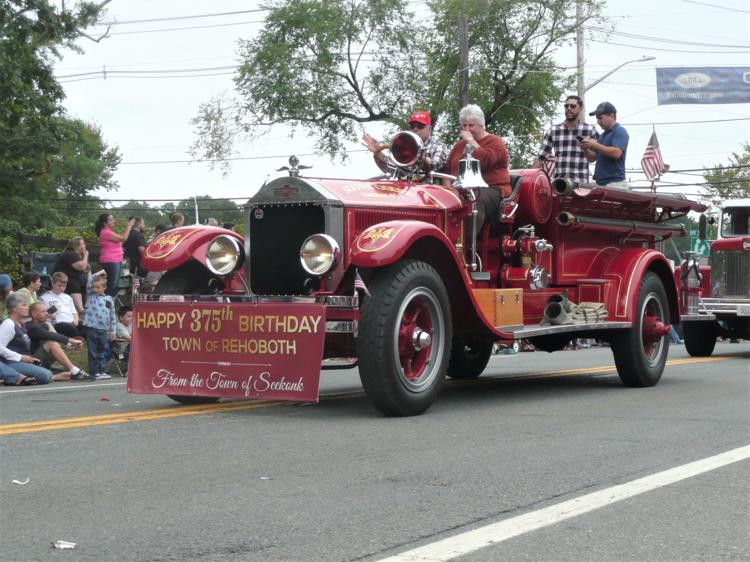 Among the other activities has been "Take Back Rehoboth," where the town has symbolically "taken back" land that was once part of Rehoboth, including Seekonk and East Providence and parts of Attleboro, North Attleboro, Cumberland, and Pawtucket. Committee members attended a recent Attleboro City Council meeting for the "take-back."
Established in 1643, Rehoboth was one of the largest communities land-wise in Massachusetts, and is one of the oldest towns in the state.