If you're a school superintendent, you don't want to live in Hawaii.
Well, maybe you do, but the job will be tougher despite the blue skies, white sandy beaches and soft, warm breezes.
School administrators, who may or may not wear colorful Hawaiian shirts in that island paradise, are always under pressure to find enough teachers to fill their classrooms.
As school got underway there last year there were 13,437 teaching jobs all told, according to an article in civilbeat.org.
When the school bell rang, 521, or 3.9 percent, were unfilled and another 508 were filled by teachers who had not completed a state-approved teacher training program.
That means 7.7 percent of classrooms were devoid of a teacher or filled by someone who was unqualified and was hired essentially out of desperation. And it's been that way for at least six years.
"That the state faces a teacher shortage, as is the case in many other states, is nothing new," the article, written in November of last year, stated. "The latest employment data from the Hawaii Department of Education illustrates just how continuous the pattern of teachers leaving Hawaii and reliance on emergency hires has been over the past six years."
A superintendent could move to Arizona, but the teacher well there is about as dry as the desert that sprawls over big chunks of the state.
"Nearly one in four teaching vacancies that school districts had this year remain unfilled four weeks into the academic year," the Arizona Capitol Times reported on Sept. 5 of last year.
According to the story, there were 6,227 open jobs. That means that 1,557 were still open when the first well-polished apple hit a teacher's desk, possibly an empty desk.
As in Hawaii, there were desperation hires.
"Districts have tried to make up the difference by putting people who do not meet standard teaching requirements in front of classrooms," the article said. "That includes those who are in a teacher intern program and those who have emergency teaching certificates, people who lack any actual training in how to teach but have some professional background in the subject like math or physics."
The report continued, "Yet even with that, schools still reported they have… positions where there are just no teachers to be had."
If Hawaii and Arizona are out, a school administrator who loves basketball perhaps would consider Indiana, the Hoosier State, as the place to establish a career.
"In a survey this year, Indiana State University researchers asked Indiana school superintendents if they faced a teacher shortage — and how bad the problem was."
"It's killing us," one respondent wrote.
"This situation is getting worse each year," another said.
"Out of the 220 districts that responded to the survey, 91 percent reported experiencing a teacher shortage, with most feeling the pinch in science, math, and special education," the reporter wrote. "Eighty-five percent of the surveyed districts applied for emergency permits for people who don't have teaching licenses, or educators who are hired to teach subjects outside their licensure."
Those are sorry states of affairs.
More examples can be found in Washington, Nevada, California, South Carolina, North Carolina, North Dakota, Alaska, Illinois, Florida, Connecticut, Alabama, Arkansas and Texas, teachaway.com reported in a story about what the states with the worst teacher shortages are doing to entice educators through their doors.
A warning in the wake of an improving economy
A warning was sounded in 2016 with the Learning Policy Institute's publication of "A Coming Crisis in Teaching? Teacher Supply, Demand, and Shortages in the U.S."
"Widespread media reports of local teacher shortages have become a hot topic in education since the summer of 2015," the authors said in their executive summary. "After years of teacher layoffs, districts began hiring again as the economy recovered from the Great Recession. Many were surprised to find they had serious difficulty finding qualified teachers for their positions, especially in fields like mathematics, science, special education, and bilingual education/English language development."
The report said a "number of states greatly expanded emergency permits to allow hiring of untrained teachers to meet these demands."
The authors defined shortages as "the inability to staff vacancies at current wages with individuals qualified to teach in the fields needed" and blamed the shortage on four problems: "A decline in teacher preparation enrollments, district efforts to return to pre-recession pupil-teacher ratios, increasing student enrollment, and high teacher attrition."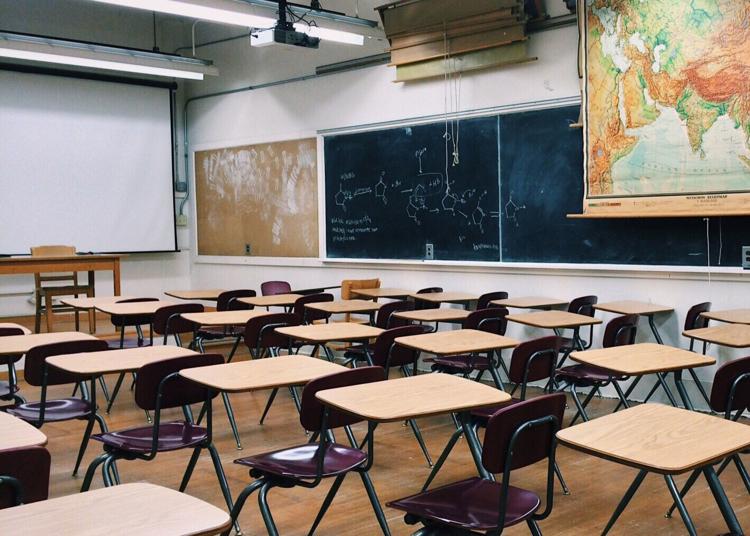 A confirmation of the shortage
The Economic Policy Institute issued a report on teacher shortages in March of this year detailing the national shortfall.
"The teacher shortage is real, large and growing, and worse than we thought…," authors Emma García and Elaine Weiss said.
And those teachers who are available are often not highly qualified or qualified at all.
"When indicators of teacher quality (certification, relevant training, experience, etc.) are taken into account, the shortage is even more acute than currently estimated, with high-poverty schools suffering the most from the shortage of credentialed teachers," they said.
Garcia and Weiss found that "working conditions and other factors …are prompting teachers to quit and dissuading people from entering the profession, thus making it harder for school districts to retain and attract highly qualified teachers."
"Low pay, a challenging school environment, and weak professional development support and recognition" are among the conditions keeping people from the profession, they said.
How's Massachusetts doing?
David Chard, interim dean and a professor at Boston University's Wheelock College of Education and Human Development, said Massachusetts actually has a surplus of elementary school teachers.
However, there's an ongoing shortage of STEM teachers — those who teach science, technology, engineering and mathematics — in the middle and high school levels, which is common throughout the nation.
English as Second Language, foreign language and special education teachers are also in short supply, he said.
However, he noted the problem is more acute in some states, such as those mentioned above.
"States with large populations such as Texas and California have perennial teacher shortages," he said.
For example, an article published this year in edsource.org, which used data from Learning Policy Institute, reported that California needed to hire 24,000 new teachers for the year 2017-2018, but only got about 16,000, and 4,000 of those came from out of state.
That's a shortage of about 8,000 teachers.
Part of the problem results from fewer enrollments at teacher colleges such as Wheelock, Chard said.
"As with many education schools, there is a general pattern across the country of decreased enrollment in education programs," he said. "At Wheelock over the past several years we have seen a downturn in the number of students applying to teacher preparation programs at the undergraduate level."
Statewide, enrollment in teacher education programs plummeted by 34 percent over a five-year period, from 21,866 in the 2011-2012 school year to 14,447 in 2015-2016, according to statistics provided by the state's Department of Elementary and Secondary Education.
The latest figures show a slight upturn to 15,413 for the 2016-2017 school year, a 6.7 percent increase — and that's good news.
The prospects for the future are promising, according to DESE spokeswoman Jackie Reis.
"A 2015 study of Massachusetts teacher supply and demand conducted by the American Institute for Research on our behalf found that by 2023-24, there will be more teachers than will be needed to meet demand here," she said.
While Massachusetts suffers from teacher shortages in STEM subjects, it has not for the most part had to resort to hiring lots of teachers who are not licensed, Chard said.
"It is common for states to give temporary waivers to teachers to teach, particularly in high-need subject areas," he said. "According to 2016 data from the U.S. Department of Education, Massachusetts had relatively few teachers who were not fully certified. The largest percentage was around 5 percent and these were over-represented in schools and districts in urban areas and with larger numbers of students of color."
Meanwhile, Reis said there are other kinds of shortages in addition to teachers who teach STEM subjects or in the areas of special education and English as a Second Language.
"We have shortages in key geographic regions, school types… districts also continue to look for diverse educators from groups that are underrepresented in the profession and for people who are closely connected to a given district's community," she said.
At UMass Dartmouth, Christopher Clinton has a long title, so here we'll just call him head of teacher development.
His colleague Traci Almeida is coordinator of admissions and licensure for teacher training.
Clinton said the subject of teacher shortages in Massachusetts and elsewhere is fraught with pitfalls.
"It's a very sticky issue and highly nuanced," he said in a telephone interview with The Sun Chronicle.
But he summed it up this way:
In Massachusetts there are enough teachers to go around, but it's tough to get them to remain in a district and even in the profession.
"Year in and year out we have enough bodies, but they don't stay," he said.
About 12 percent of all teachers leave the field every year, which puts constant pressure on administrators to hire. Some of them, usually newer teachers, never set foot in a classroom again.
According to DESE, the statewide retention rate of teachers for the 2018-2019 year was 87.5 percent.
And that creates more expense for districts.
Almeida said on average a new hire costs a district about $12,000 for in-service training.
Keeping teachers reduces that expense and brings stability and experience to a district, she said.
High turnover is especially evident in urban school districts such as Fall River, which has a rate of about 21 percent a year. That means that one out of every five teachers is replaced every year.
Usually teachers don't leave solely because of pay, Clinton said. It involves the culture of the school and how much support they get from mentors and administrators, he said.
The less support, the more likely it is new teachers will leave the district or the field altogether.
"If they are not prepared, especially in an urban setting, they won't do well," Clinton said.
As a result, UMass Dartmouth has developed a program in which the teachers of teachers go into the schools in which their former students are working to help them adapt to the culture there.
The program brings added support and training for urban teachers.
"You need a different skill set for an urban district," Clinton said.
A new teacher especially needs support.
"You need to know the person in the next room has your back and is there to help you," Clinton said.
Meanwhile, Almeida said it's important to keep the same people in the school. Kids' faces change every year, but when the faces of teachers change, it creates a sense of instability.
Working relationships are always a little unsettled.
"Problems are exacerbated by retention," she said.
The above phrase does not refer to how good looking the teacher is, but how attractive the district is to the teacher.
And some are definitely better looking than others.
In the 2016 Learning Policy Institute study the authors created a chart representing a number of characteristics that affect the supply and demand of teachers in each state.
There was an overall "teacher attractiveness rating" on a scale of 1-5, with 1 being the worst and 5 being the best.
Out of all 50 states and the District of Columbia, none achieved a 5 rating or even near it, which is a telling statistic for the country.
The highest was Oregon at 4.09 and the second highest was Wyoming at 4.0. All the rest were below 4. The lowest teacher attractiveness rating was given to Arizona at 1.5 followed by D.C. at 1.92 and Texas at 2.0.
Massachusetts is somewhere in the middle of the pack at 3.17, tied for 24th place with Kansas.
It places fifth among the New England states behind Vermont at 3.82, Maine at 3.64, New Hampshire at 3.55, Connecticut at 3.42, and ahead of Rhode Island at 3.0.
The three states outlined at the beginning of this story, Hawaii, Arizona and Indiana, all had low numbers, 2.75, 1.70 and 2.17 respectively, putting them in the bottom 19 states in terms of teacher attractiveness.
One factor affecting that attractiveness is, of course, money.
It's a key factor in any job, but in teaching there's a wide disparity in average salaries across the nation.
One thing that probably makes it less difficult for superintendents to fill vacancies in Massachusetts is the fact that the state has the third highest average salary for teachers in the nation at $80,357 per year, according to National Education Association numbers from 2017-2018.
Massachusetts was about $300 behind California at $80,680 and about $4,000 behind New York, which was No. 1 at $84,227.
The lowest average salary in the nation is paid by West Virginia at $45,642.
The overall national average comes in at $60,477.
Looking at Hawaii, Arizona and Indiana, all three are below the national average at $57,866, $48,723 and $50,614, which again doesn't help when they are trying to recruit teachers who are already in short supply.
Two of those states rank below the national average of $39,249 for starting salaries as well.
Only Hawaii comes in higher at $46,790. Arizona comes in at $34,473 and Indiana is at $35,943.
In Massachusetts, average starting salary is $45,498, well above the national average.
What's happening locally?
In general, things look good on the local level.
Superintendents from the five area districts, Attleboro, Mansfield, Norton, Seekonk and King Philip, who responded to a Sun Chronicle request for information all reported they'll be fully staffed when the bell rings on the first day of school.
All said that's typical. They noted that the toughest jobs to fill are STEM openings along with special education, ESL and foreign language jobs, which is to be expected.
The application pools are smaller for those subjects, but the openings get filled and by qualified people.
Sometimes there are as few as 10 applications for openings in subjects like physics, but openings for elementary school teachers can attract up to 200.
In each of those districts at least 99 percent of the teachers are licensed.
In fact, according to DESE statistics, a minimum of 99 percent of all area teachers are licensed.
Mansfield, Norfolk and Wrentham are at 100 percent.
The statewide average is 97.3 percent.
And all area districts are retaining more teachers than the statewide average of 87.5 percent, although a couple are just barely above that number.
Those doing better than the state average are Mansfield at 95.4 percent, Wrentham at 94.8 percent, Seekonk at 93.9 percent, Attleboro at 93.8 percent, Norfolk at 93.7 percent, Foxboro at 93 percent, Plainville at 92.2 percent, Dighton-Rehoboth at 90.6 percent, Norton at 89.1 percent, King Philip at 88.1 percent and North Attleboro at 88.3 percent.
Zachary Ledoux wants to work here
Zachary Ledoux, 27, is entering his third year of teaching social studies and his first in Attleboro this fall.
He's coming from the Fall River school system and is among the 22 percent leaving that district.
Perhaps unlike others, he didn't leave Fall River because of a lack of support or because of money.
Ledoux was a middle school teacher there, but here he has a chance to teach at the high school level and that's what he's always wanted to do, "because of the deeper discussions and demanding content," he said.
But unlike some young teachers, he said he's "absolutely" dedicated to the profession.
"Education is the catalyst of change in the lives of students from all cultures and socioeconomic backgrounds," he said in an email. "To be a part of that change, and know that each day you are making a difference, is not something that can be found in any other profession."
For him, Massachusetts is a good place to pursue his mission to make a difference in the lives of young people because teachers are supported to a degree that doesn't exist in other states.
"The reason Massachusetts is so attractive to educators is the support we receive to make that mission a reality," he said. "Massachusetts has always prioritized public education and provides support and compensation that make you feel valued as an educator and an individual."
And he believes Attleboro schools are unique for students and teachers.
Ledoux is excited about a social science program that gets kids involved in the workings of local government.
"Students have the opportunity to apply their knowledge and personal experiences with tangible, real world issues," he said. "Seeing and hearing about young people utilizing their potential to make a difference in their community is inspiring and I'm excited to be apart of it."
Some teacher shortages like those in STEM subjects, are understandable because knowledge of those subjects can lead to higher paying jobs in the private sector, he said.
"To a young person, those are very appealing," Ledoux said.
He attributes overall shortages across the nation to systems that fail to support their teachers.
"The pressure of standardized testing, low resources, and a decrease in being able to provide authentic learning experiences for students adds a new layer of stress that I feel many educators in other states believe isn't worth their efforts," he said.
"No state has a perfect system, but it's obvious that teachers need to be better supported and respected across the country."