Former New England Patriots running back Jon Williams was posed the question of whether he could still fit into his No. 44 jersey.
"With or without shoulder pads?" joked the Norton resident, as proud as any Patriot that New England will be competing for Super Bowl LIII Sunday in Atlanta.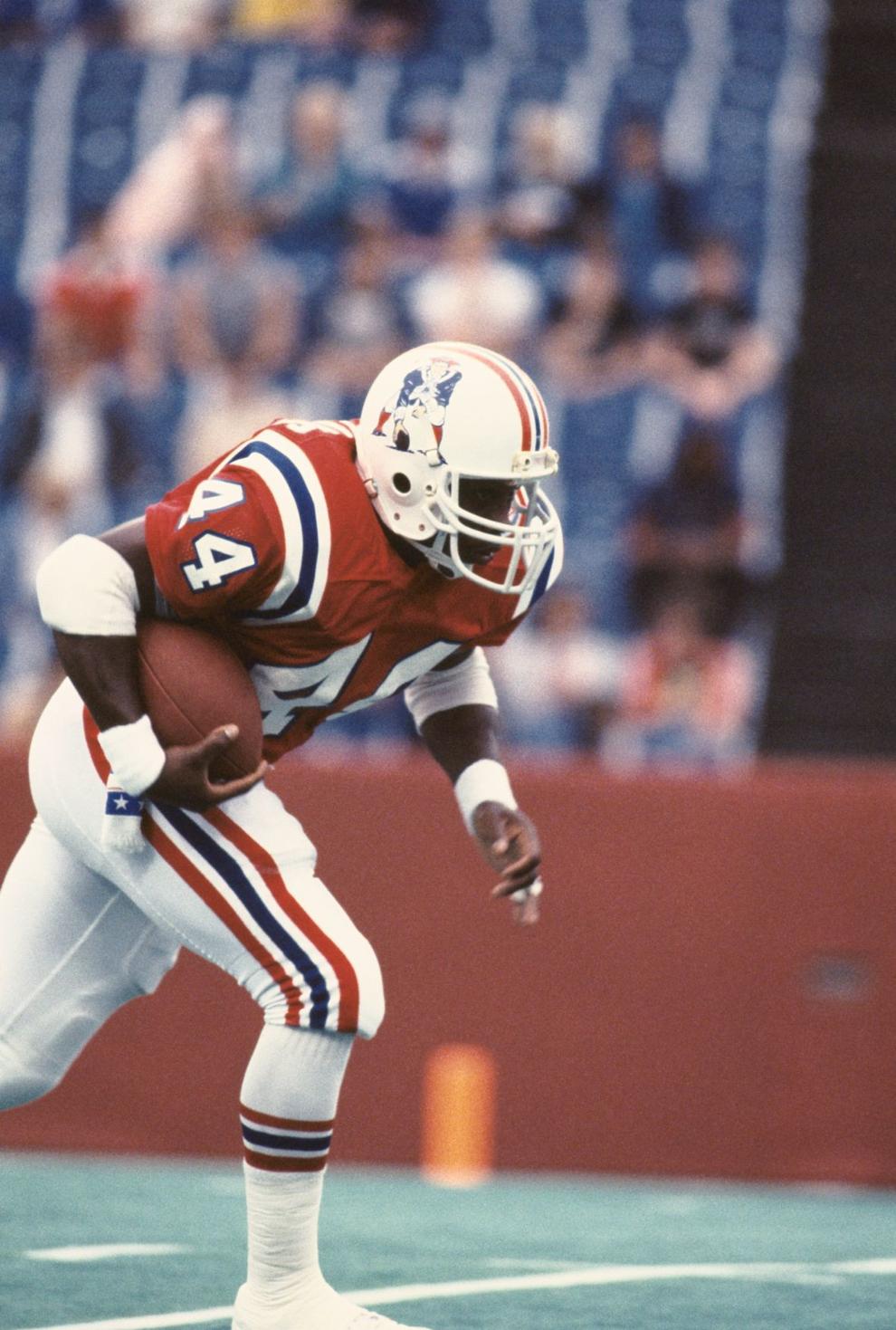 Former Patriots living in the area — such as running back and Attleboro High assistant coach Sammy Morris, linebacker and Seekonk High head coach Vernon Crawford, Bishop Feehan High assistant coach and offensive lineman Russ Hochstein, Shamrock assistant and former linebacker Ted Bruschi and plenty of others sprinkled throughout the 'Boros, Wrentham, Norfolk and Foxboro — are all highly supportive of the NFL franchise, which under the ownership of Robert Kraft has welcomed them as testimony to the team's tradition of success.
"The success of the New England Patriots team, since Bob Kraft took over ownership, just opened the floodgates for every alumni player," Williams, the father of Penn State and former Norton High track star Brooke-Lynn Williams, said earlier in the week. "With Mr. Kraft and the entire Patriots' organization, it's about doing the right thing.
"We're not going down the street with our Patriots' jerseys on saying, 'Do you know who I am?' That's not what the Patriots are about. It's about what can I do to contribute to the team's success as a former player, with the team and in the community."
The coaching of Bill Belichick and quarterback play of Tom Brady have created a mystique, an aura that is the envy of 31 other NFL franchises, while providing the rallying cry at every doorway through the six-state region, not just the 02035 Foxboro zip code.
Perhaps no Patriot better exemplifies "Patriot pride" than Bruschi, a North Attleboro resident and a fan favorite through his 13 NFL seasons in Foxboro. In 2013, Bruschi was voted by fans as the 19th player to enter the New England Patriots Hall of Fame.
Now an analyst with ESPN, Bruschi marvels throughout the NFL season over how the Patriots have had such an unmatched level of consistency and success.
"To see them win, to see them back in the Super Bowl, is something that I take a lot of pride in even though I'm supposed to be neutral as a member of the media," he said.
All three of Bruschi's sons have been raised in New England, two attending Bishop Feehan High.
"So they've known nothing but New England (Patriots football)," Bruschi said. "We're watching the AFC Championship Game and I see how excited that they are and I had that 'being in the moment' experience, and that was such a prideful moment for me, as a parent. That I had come full circle — sharing with them what I had experienced."
Bruschi, with his trademark No. 54 jersey (which he asked the Kraft family not to retire), served as the Patriots' honorary captain during the 2015 Super Bowl XLIX.
"To see the Patriots do well, maybe because I know a lot of them, is special for me," he said.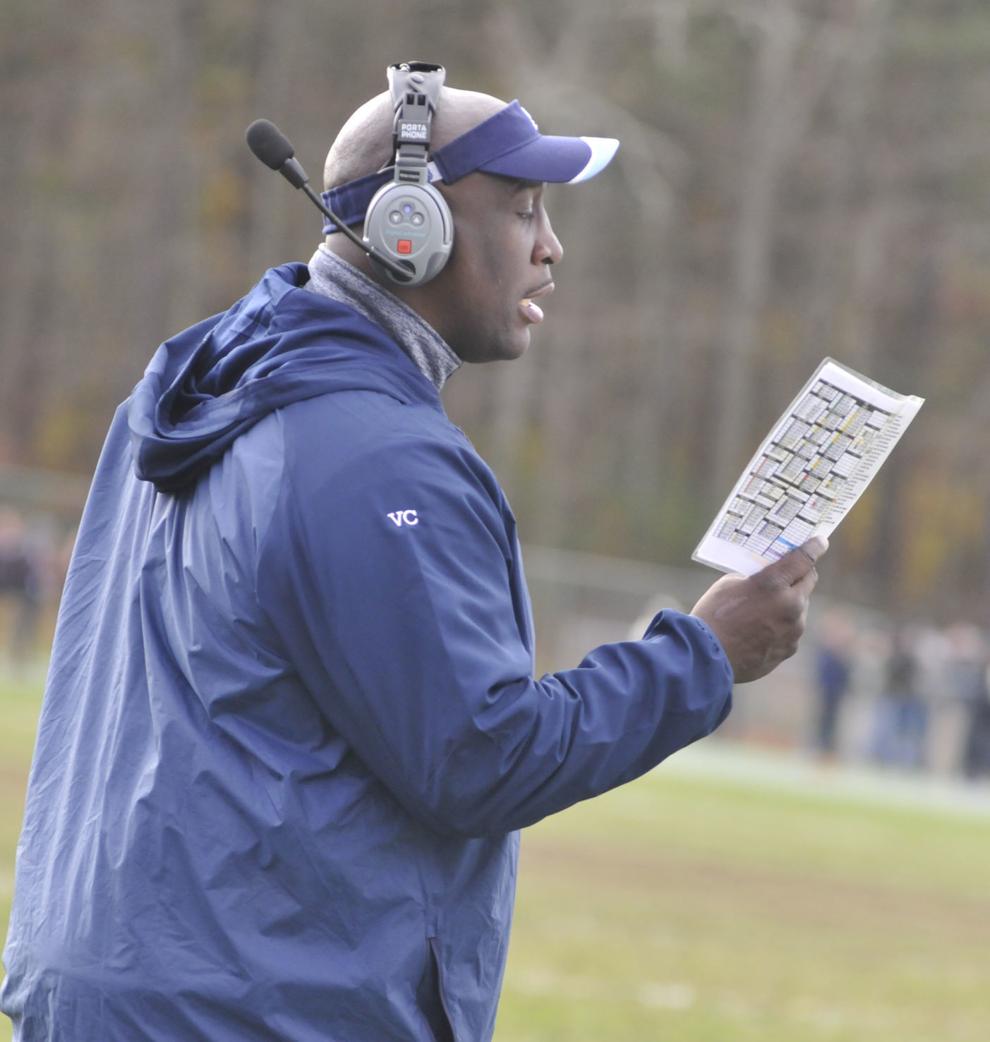 Seekonk High football coach Vernon Crawford was a member of the Patriots during the 1997-99 seasons, when Pete Carroll was head coach. Crawford came under the regime of Bill Belichick when the current Patriot coach made his debut in Foxboro.
"I teach everything the same way, a lot of the things that I learned during my time in Foxboro, I teach at Seekonk High," Crawford said.
"Pete (Carroll) was a motivator, he was energetic," Crawford said of Carroll, now coach of the Seattle Seahawks. "Pete was like an assistant coach, running around and firing everybody up — you need that sometimes."
Crawford, then a linebacker out of Florida State, maintains that becoming a Patriot changed his life.
"To become part of it, being around it now, is very, very special," he said.
Crawford engages with the Patriots' Alumni Association, being invited to home games at Gillette Stadium, to Super Bowl parades, to serving as an ambassador of the franchise for many a community service project.
"Bill (Belichick) was in his first year as head coach and I was one of the first guys that he brought into the office," Crawford recalled. "He asked me how I'd fit into the program, to the team, what I could do to help the team win.
"That was an honor to be asked by him what I could do."
It's a special relationship that former Patriot players have with the franchise, all of its success — 11 Super Bowl appearances, five Super Bowl championships.
"Even now, when I might be in Foxboro and I run into Bill, he's always asking me how my team (Seekonk High) is doing, about coaching football," Crawford said.
Not every NFL head coach does that, but that's the "Patriot Way."
Norton resident Jimmy Bowman played in 73 games for the Patriots during the 1985-89 seasons and is still on the New England payroll — serving as the official NFL uniform inspector for each and every home game at Gillette Stadium for 21 seasons now.
"So the more playoff games that the Patriots play, that's another paycheck," Bowman said.
The winning ways of the Foxboro franchise extend beyond the playing field for Bowman and into his everyday life as a liquor salesman.
"It truly is a badge of honor," Bowman said, who was also on the field for another legendary New England coach, Raymond Berry.
"Philosophically, it's not the same with Belichick as it was with Berry," Bowman said, referring to Berry's sometimes quirky mannerisms developed during his All Pro career as a receiver for Johnny Unitas with the Baltimore Colts.
"For all of us players back then, for the way that the Patriots franchise has emerged over the past 20 years, we're all so proud to be associated with the team," Bowman said.
He was a member of New England's first ever NFL Super Bowl team, playing in the 1986 game against the Chicago Bears.
"We had some success, well at least until halftime of that Super Bowl game (trailing 23-3)," said Bowman of the first of New England's 11 Super Bowl appearances.
After Bill Parcells and Drew Bledsoe came in, "and now with the Bill Belichick-Tom Brady era, we're the beneficiaries," Bowman said of Patriot alumni.
Former King Philip High assistant football coach and former Wrentham resident Pete Brock serves as the Patriots' Alumni Association director and maintains a network of former New England players nationwide.
Alums generally meet quarterly for meetings and socializing while the Kraft family extends its generosity with ticket availability for home games and encourages ex-Patriots to extend themselves into the community.
Bowman, a safety who played college ball at Central Michigan, maintains that "Mr. Kraft is the best owner in the NFL. He treats his alumni like there's no tomorrow. He's always making you feel welcome, that you are part of the Patriots' family.
"I haven't missed a home game in 21 seasons now — it's been a great joyride."
Morris played 12 NFL seasons, notably four with the Patriots from 2007-10.
"So I got my Super Bowl ring," said Morris, assistant to AHS football coach Mike Strachan, of the 2008 Super Bowl game between the Patriots and New York Giants in Arizona. Participants in Super Bowls, even those teams that don't win as that Patriots team didn't in Super Bowl XLII, get rings.
Morris began his NFL career with the Buffalo Bills. He was the Patriots' leading rusher (727 yards) in his first year, 2007.
"New England will always be part of my career," said Morris, who takes many of the principles that he learned in NFL camps onto the practice field.
"The main thing is the attention to detail, the way that practices are run," he said.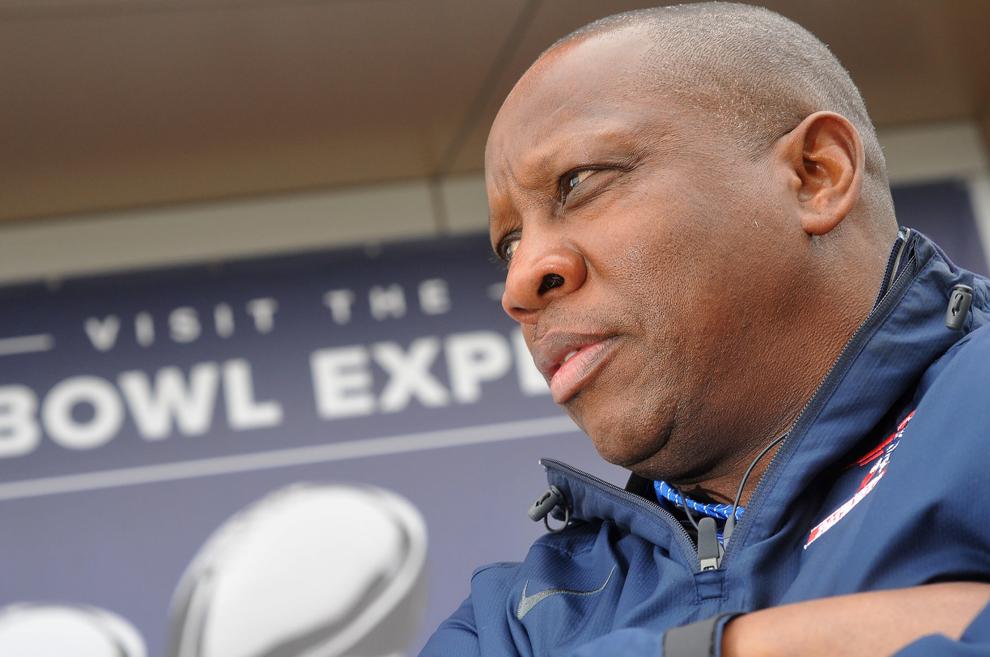 Williams, a running back out of Penn State, spent the 1984 season on the active roster then was injured for the next two seasons.
"I remember that very first NFL playoff game that the Patriots won (against the Jets during the 1985 season)," he said. "Then the next year, we beat the Raiders in LA which led us to the AFC Championship game and we went to Miami and won (31-14 during the '86 season).
"Ever since then the camaraderie among Patriots players has gotten better and better. Just all the training, the film work, the knowledge of the game — everyone became more involved.
"What Mr. Kraft and Jonathan (Kraft, his son) have done with the Patriots (Charitable) Foundation, what Pete Brock and others have done with the Alumni Association, that brings so much value to you as an individual and to the team in the community," Williams added.
Williams, a New Jersey native, played for the Patriots under Raymond Berry too.
"The one thing about Raymond was that he never got negative," Williams said. "You learn from all of the coaches that you have had playing football.
"When I was a rookie with the Patriots, it was just a matter of surviving — you didn't want to mess up. I can go back to Pee Wee football and high school football, to Penn State and then with the Patriots, you carry that on with you into life — in every aspect of life.
"Winning or losing, you learn lessons all the time. With the Patriots, everyone has that winning spirit. Bill Belichick, Tom Brady, they have that attitude and it brings out the best in players.
"That just catches on, which is why former Patriots like myself are all so proud to be associated with the team."