Minerva Laporte, 96 years young, says a combination of things have kept her going all these years. And while she was neither a smoker nor a drinker, she attributes much of her longevity to the intangible: a positive attitude and, of course, a sense of humor.
Laporte isn't alone, though, on this quest for 100. She and many other friends at Christopher Heights Assisted Living in Attleboro have lived long, healthy and happy lives.
That seems to be the trend — people are living longer.
The number of older people — those age 60 or over — is expected to more than double by 2050 and more than triple by 2100, according to data from a report of the United Nations by the 2017 Revision of World Population Prospects.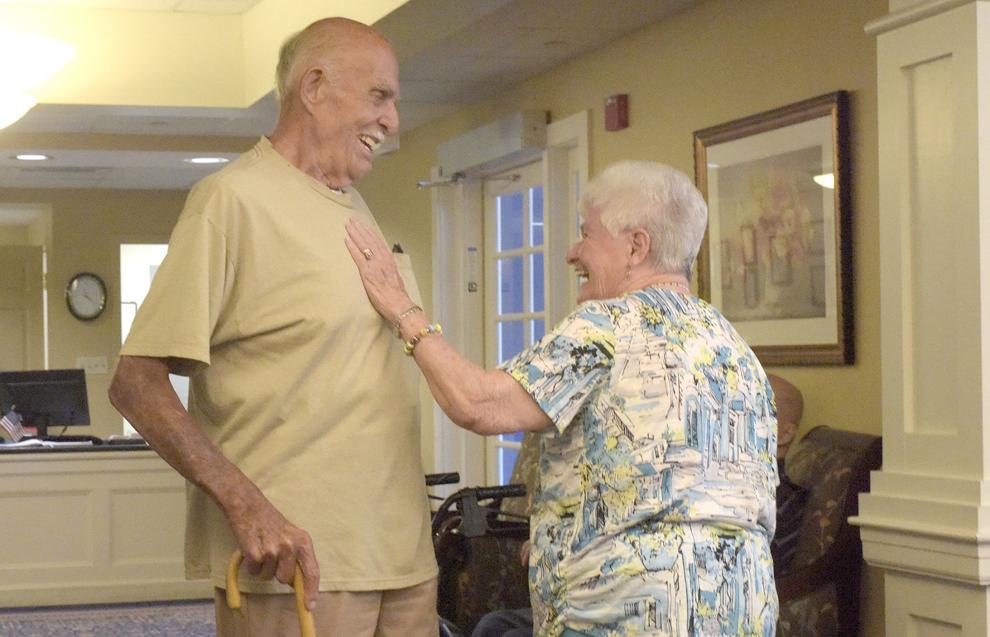 This would mean numbers rising from 962 million globally in 2017 to 2.1 billion in 2050 and 3.1 billion in 2100.
And complementing the trend is an effort, locally and beyond, to help seniors live independently for as long as they can.
The Attleboro, Mansfield and North Attleboro councils on aging provide a range of services along those lines, and the directors at all three agencies agree that a strong senior center is essential.
Madeline McNielly has been the Attleboro COA director since 2001, and has borne witness to the notable increase in longevity.
"We just celebrated another 100th birthday," McNielly said.
She and her team on South Main Street provide an assortment of assistance to seniors, including hosting clinics, providing hot meals and arranging transportation.
"It's the council's job to meet the unmet needs of our community," McNeilly said.
The American Association of Retired Persons has a mission of "empowering people to choose how they live as they age." And in its March 2017 bulletin, the association released "50 ways to live a longer, healthier life."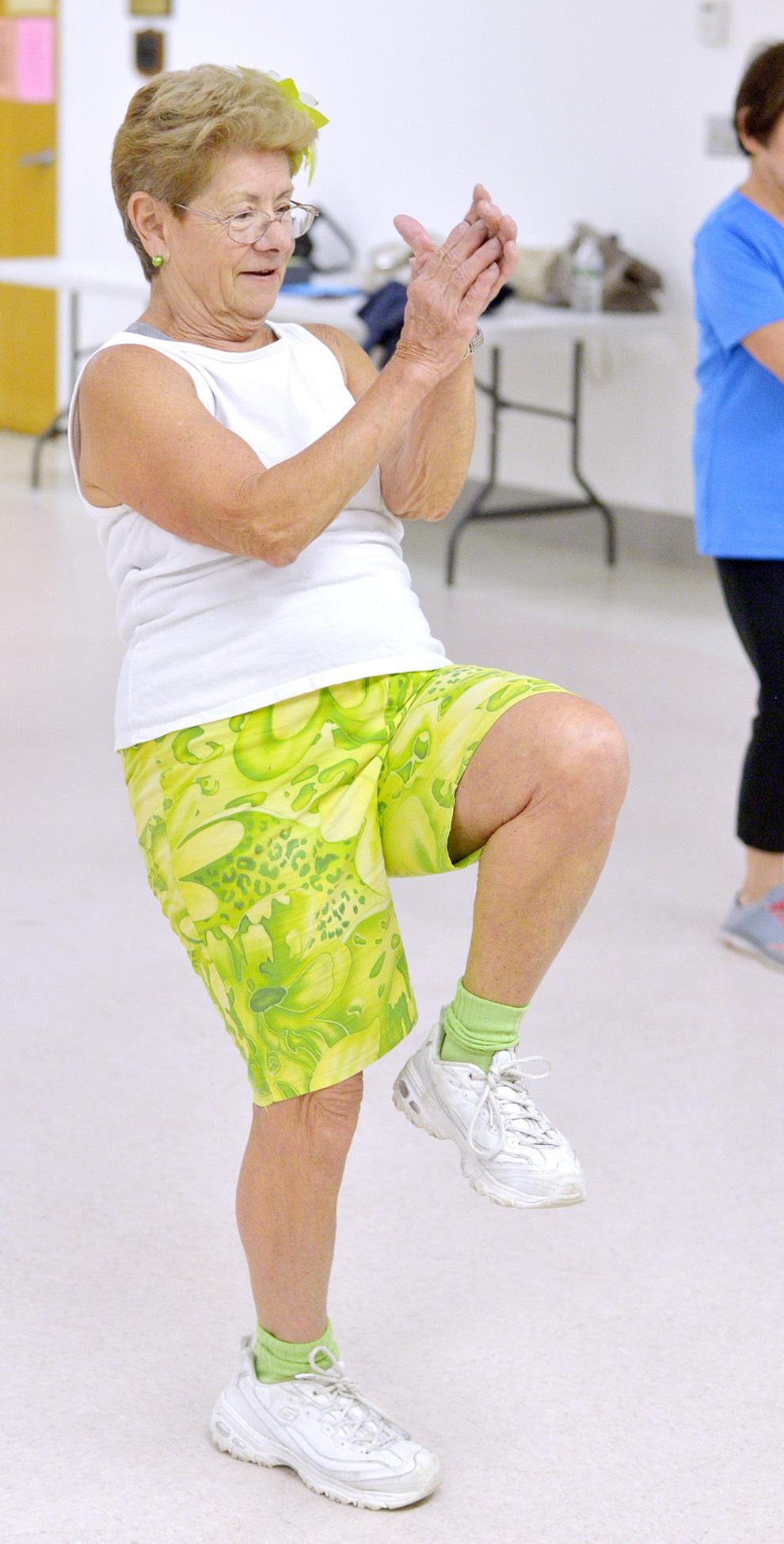 The list includes things as simple as taking the stairs, driving less, reading often and staying social.
"Longevity definitely happens through lifestyle," said Debra Surprenant, Mansfield COA director for the past 23 years. "This involves being engaged in activities, whether that be physical exercises or mental exercises."
Suprenant says that her agency offers "a range of services for older adults, whether it be financial or social."
And so does North Attleboro's COA, where seniors can take part in chair yoga, walking groups and the modified, yet still serious, Zumba Gold class.
Director Pamela Hunt says that it is a "combination of lifestyle and Medicare" that keep people living for as long as they now do.
"There is medicine for everything," Hunt said. "But people must stay active, and this can be through exercise or even gardening."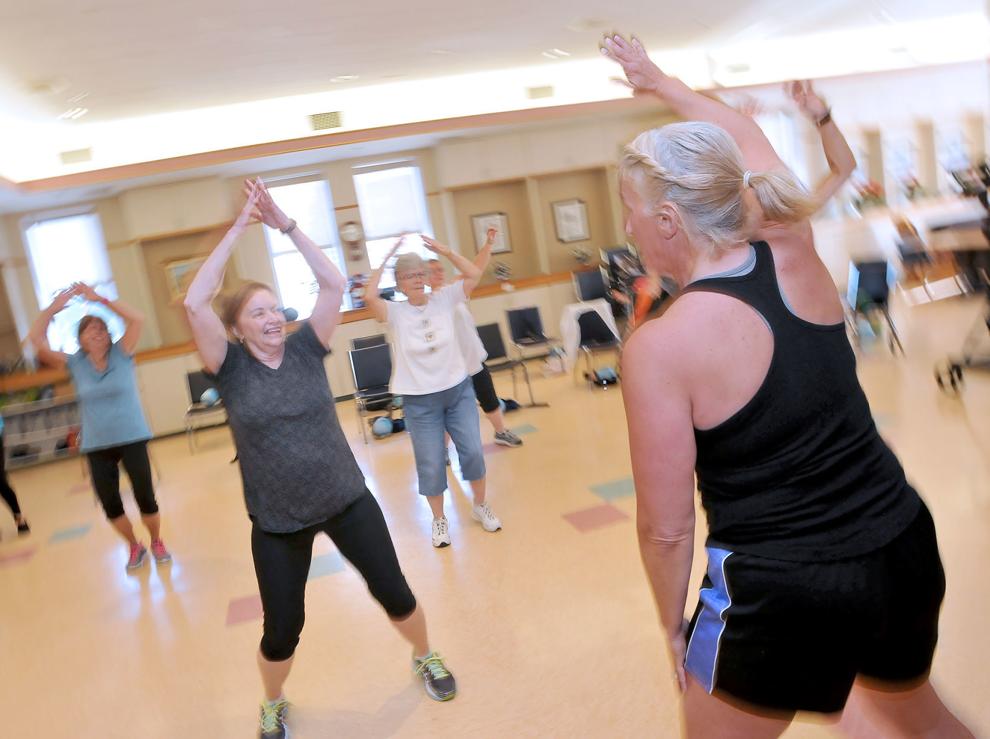 And gardening is just how a man named Joe at Christopher Heights chooses to stay busy.
The 91-year-old, who declined to give his last name, takes pride in his flowers and tomatoes on the assisted living center's porch. Not only does he garden, but he rises before 5 a.m. each day to get in his morning stroll of Attleboro.
"It's all about good living," Joe said.
And other residents echo that sentiment.
Jo Varone, 98, said she treasures her mind, her energy and her viewpoint.
"It's all in how you look at things," she said.
Varone raised her four children in South Attleboro before she transitioned to Christopher Heights.
Her daughter, Carol Forget, 71, who now resides in North Attleboro, says she and her sister want to be "just like" their mom.
"My mother still walks and plays golf," Forget said.
In fact, Varone says she recently got two holes-in-one. Her motto is, "never give up."
Renee Maxwell, chronic disease specialist at the Attleboro YMCA, has been treating adults over 60 for the last 20 years.
The YMCA offers a diabetes prevention program, a LIVESTRONG program for cancer survivors, and a new Delay the Disease program designed for those with Parkinson's.
"Many people get a health scare, like prediabetes, and they come in to be with other people," Maxwell said.
The YMCA's classes keep people social, and people of all ages and abilities are welcome to participate.
"There is no intimidation," Maxwell said, "only fun."
Popular activities for seniors include pickleball, aerobics, Zumba and chair yoga.
"Start right where you are," Maxwell said. "Just start walking."
David Dansereau has been a physical therapist for more than 18 years, and a practicing nutritionist and dietitian for 11 years before that.
He spent many years at Miriam Hospital in Providence before relocating to Attleboro, and eventually again to Cumberland. He is now the wellness division director at Physical Therapy of Cumberland. He encourages exercise, not pills.
"Movement is the best medicine," Dansereau said.
As a physical therapist, he gets to see true progression with his patients. Where a physician often sees patients only annually, Dansereau has the chance to see his up to three times a week.
He says that the key to longevity is "controlling or reducing chronic low-grade inflammation, which plays a significant role in the pathology of just about all chronic diseases."
And these chronic diseases "reduce lifespan and impair health."
Dansereau wrote a book about the subject after witnessing many patients in the clinic confused about what to do and getting misinformation online.
"'Body and Balance' gives people an action plan," Dansereau said of his book. "It's a roadmap."
The "map" involves setting smart goals and focusing on staying balanced.
Dansereau explains that preventing chronic diseases can be as simple as reducing 100 calories a day.
"When I tell my patients that, a light bulb goes on," he said. "They tell me that they can do that."