XXX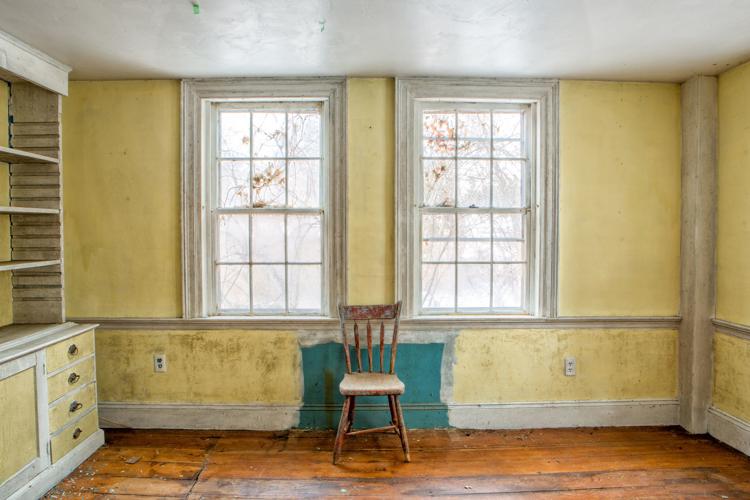 The Morini Gallery at Mass Music and Arts Society, 377 North Main St., Mansfield, will present "Perspectives," an exhibition featuring the work of Susan Greer Emmerson, Tatiana Flis and Rebecca Skinner, July 12 to Aug. 25. Gallery hours are 10 a.m. to 4 p.m. Tuesday to Friday, by appointment and during Black Box Theater evening performances. An opening reception will be held 5 to 7 p.m. Saturday, July 20. More info: www.mmas.org, 508-339-2822.
XXX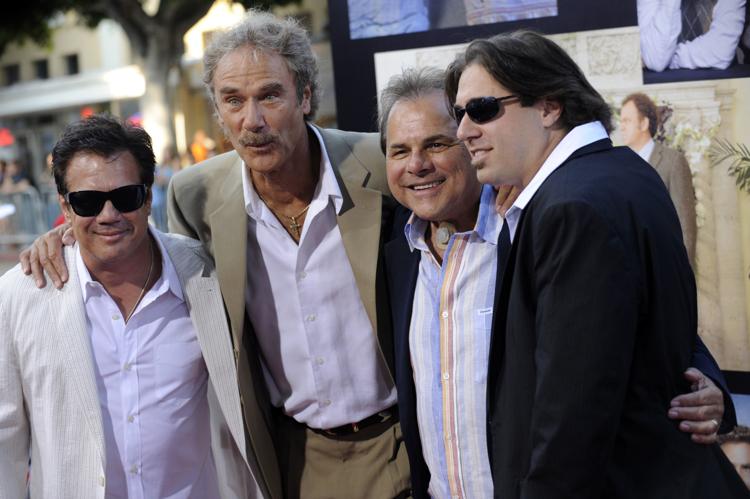 You may not remember the '70s bands Pablo Cruise, Orleans and Firefall, but you probably remember their hits. Pablo Cruise sold millions of records with such catchy tunes as "Whatcha Gonna Do When She Says Goodbye?" and "Love Will Find A Way." Orleans recorded classics including "Still The One" and "Dance With Me." And Firefall scored big with "You Are The Woman," "Strange Way" and "Just Remember I Love You." All three will be at Twin River Event Center on Friday night, July 12. Tickets for the all-ages show start at $40. (www.twinriver.com)
XXX
Mass. Audubon's Attleboro Springs refuge, 947 Park St., Attleboro, is offering a "Firefly Fiesta" from 7:30 to 9 p.m. Friday, July 12. The night will start with an introduction to the night insects and conclude with a hike to look for some. Cost is $5 members, $7 nonmembers. All ages are welcome, but preregistration is required. Go to www.massaudubon.org/get-outdoors/wildlife-sanctuaries/oak-knoll.
Not to be outdone, Mass Audubon Stony Brook, 108 North St., Norfolk, will offer "Flickering Fireflies" from 7:30 to 9 p.m. Saturday, July 13. Visitors will spend some time inside making a craft, exploring the science behind the firefly glow, and discovering the different kinds of fireflies that live in the area. Then it's outside to search for fireflies on the sanctuary. Fee: $6 members/$8 nonmembers. Preregistration required. Call 508-528-3140, email stonybrook@massaudubon.org, fax 508-553-3864 or do so in person.
XXX
The Black Box, 15 West Central St., Franklin, will present Daniel Ian Smith and the Generations Ensemble at 8 p.m. Friday, July 12, as part of its Jazz in July series. Smith is a saxophonist, flutist, educator and composer with over 30 years of professional experience. He has recorded and been featured on over 30 albums. (www.theblackboxonline.com, 508-528-3370)
XXX
The Proven Ones, with Kid Ramos, Brian Templeton, and Anthony Geraci are performing Saturday night, July 13, at Chan's, 267 Main St., Woonsocket. The blues rockers have been playing for over 100 years combined and have shared a stage with legends such as John Lee Hooker, Big Mama Thornton, Chuck Berry, Big Walter Horton, Big Joe Turner, Otis Rush and Bo Diddley. Tickets are $25 in advance and $30 at the door. (401-765-1900, www.chanseggrollsandjazz.com)
XXX
Borderland State Park off Massapoag Avenue in North Easton is offering Ranger Darren's Compass Skills Scavenger Hunt starting Saturday, July 13 and ending Sunday, July 28. Stop by the visitor center to pick up a scavenger set. Use your compass or your compass app on your phone to find six hidden stamps around the park, and you may win a prize. All children must be accompanied by an adult. For more information, email Ranger Darren at Borderland.Park@mass.gov.
XXX
Wiz Khalifa leads the Decent Exposure Tour into the Xfinity Center in Mansfield on Sunday night, July 14, starting at 6. The American rapper-singer-songwriter-actor is well known for his single "Black and Yellow," which peaked at No. 1 on the Billboard Hot 100. The show also features French Montana, Playboi Carti, Moneybagg Yo, Chevy Woods, and DJ Drama. (LiveNation.com, Box Office)
XXX
Audubon Caratunk Wildlife Refuge, 301 Brown Ave., Seekonk, is hosting a Nature Scavenger Hunt from 1 to 3 p.m. Sunday, July 14. You'll start at the barn and wander the refuge in search of items. Take pictures and collect a prize when you have finished. Different levels will be available. Bring a digital camera (or mobile phone), water and dress appropriately. Cost is $10/member adult, $5/member child; $14 and $7/nonmembers. The hunt is for ages 7 and up. Register through the events calendar at www.asri.org.
XXX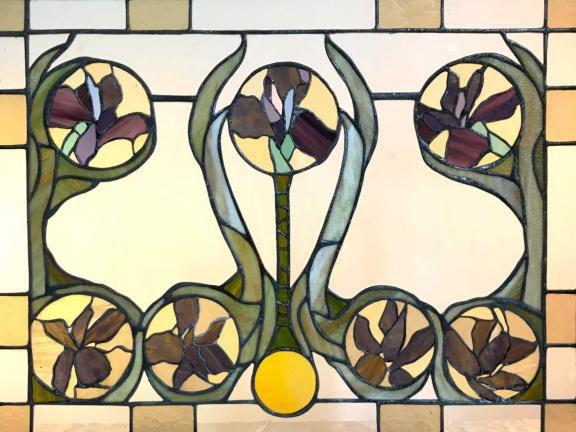 The Museum of Fine Arts Boston will present "The Art of Stained-Glass Windows" from noon to 3 p.m. Sunday, July 14, in the Druker Family Pavilion. Artist Kathleen Muse Mayer will demonstrate how glass is cut, shaped, and assembled using traditional lead came and the copper-foil approach developed by renowned artists John Lafarge and Louis Comfort Tiffany. Afterwards, you can visit the works of Lafarge and Tiffany on Level 2 of the MFA in the Art of the Americas wing. The event is free with admission. (www.mfa.org)
XXX
4EverFab, a Beatles tribute band, will be performing from 2 to 4 p.m. Sunday, July 14, at the Newell Shelter in Attleboro's Capron Park. According to its website, the band formed in late 2012 and aims to re-create The Beatles' music as authentically as possible, using many of the same style of instruments the Fab Four played. 4EverFab also provides back stories to the songs and plays each show "by request" so audiences hear their favorite tunes. (www.4everfab.net)
XXX
Greg Maichack is back with a Pastel Workshop at 5:30 p.m. Monday, July 15, at the Richards Memorial Library, 118 North Washington St., North Attleboro. You'll learn to "make light luscious" as you develop your pastel painting skills in the two-hour workshop. Participants will also create their own pastel painting to take home. The workshop is free and open to all 18 and older. Call 508-699-0122 or email mholmes@sailsinc.org to register.
XXX
Jennifer Lopez brings her "It's My Party Tour" to the Xfinity Center in Mansfield on Tuesday night, July 16. Her first ever US headlining tour is billed as a birthday celebration with a "nonstop party mix" of her new and classic tunes. Expect lots of dancing and lots of glam. World of Dance will open. (LiveNation.com, 800-745-3000, box office)
XXX
The annual Zoo Moon and Food Fest is slated for from 4 to 9 p.m. Wednesay, July 17, at Capron Park Zoo, County Street, Attleboro. The zoo fundraiser features food trucks and more than 50 vendors as well as the zoo's animals (in their pens, of course). Tickets are available in the zoo's gift shop. They're $6/person or five for $25. For more information go to capronparkzoo.com.