XXX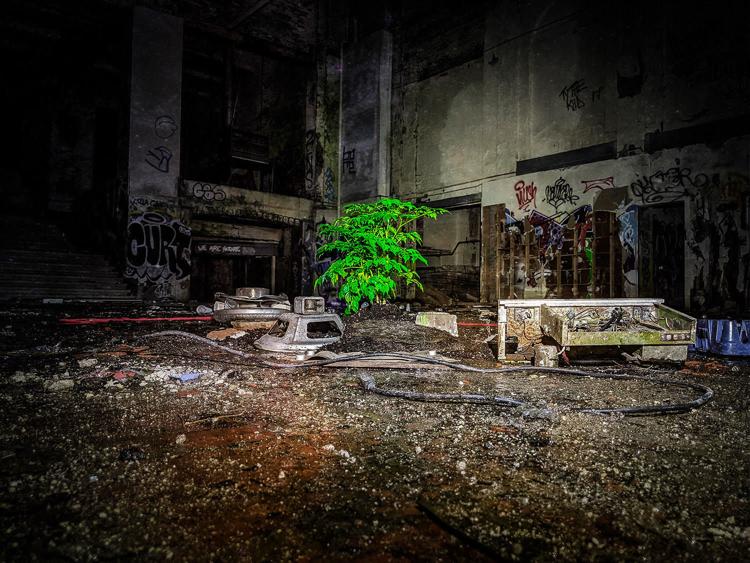 The Attleboro Arts Museum is opening two exhibits on Saturday, Feb. 15. One is called "Luminaria," and it pays tribute to the lighted memorial bags that adorn the American Cancer Society's Relays For Life. Nineteen artists will be showing their work in various media, and the exhibit will run through Feb. 21. It's being presented in partnership with the Relay For Life of Greater Attleboro, which will be held June 12-13 at Norton High School. An opening reception for "Luminaria" will take place from 2 to 4 p.m. Saturday, Feb. 15. Reception reservations are requested, but not required, by Feb. 14. Call 508-222-2644, ext. 10, or email office@attleboroartsmuseum.org.
The reception also will be the formal opening for a concurrent art display at the museum, "Character Development: Collection and Contemporary Portraits Exhibition." It will feature 16 artists, working in different media, putting their own spin on a portrait from the museum's permanent collection. That exhibit will continue through Feb. 29.
XXX
A contra dance is set for 8 p.m. Friday, Feb. 14 at Goff Memorial Hall, 124 Bay State Road, Rehoboth. Music will be provided by Amy Larkin and Benjamin Foss, and the caller will be Chris Ricciotti. All dances are taught, beginners are welcome, and it's not necessary to come with a partner. Cost is $10, $8 for students. For information, go to www.contradancelinks.com/rehoboth.html or the dance's Facebook page at https://www.facebook.com/groups/43751946212.
XXX
Cory Pesaturo and Mari Black will perform Saturday night, Feb. 15, at Blackstone River Theatre, 549 Broad St., Cumberland. The world-champion accordionist and fiddler will celebrate the release of their first duo CD, "Unscripted." The CD features rhythmic jazz tunes, klezmer horas, tangos, American rags, Celtic reels and more. Admission is $18 advance, $22 day of show. (401-725-9272, www.riverfolk.org)
XXX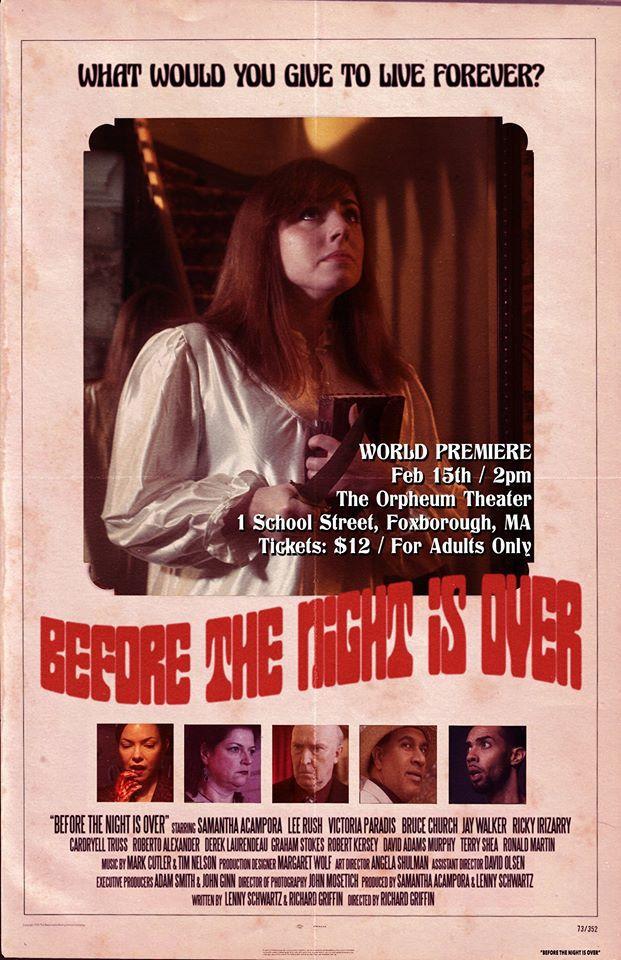 A new film is premiering at 2 p.m. Saturday, Feb. 15, at the Marilyn Rodman Performing Arts Center, 1 School St., Foxboro. It's called "Before the Night is Over" and, we're told, features lots of local actors. Tickets are $12 and it's for adults only.
XXX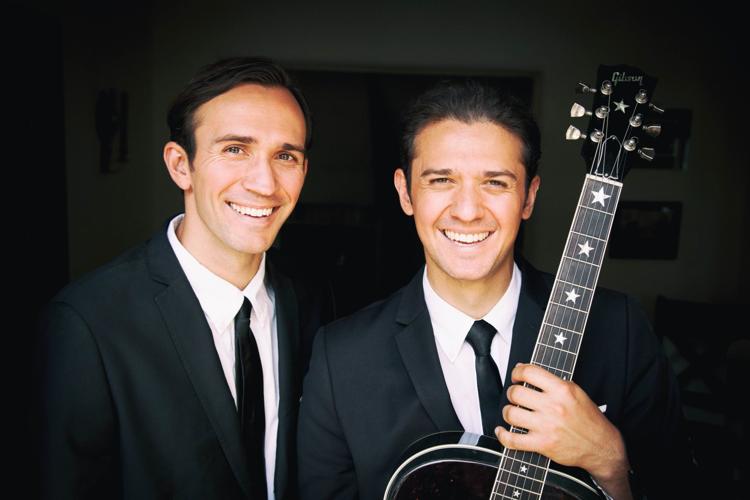 The Everly Brothers Experience featuring the Zmed Brothers will be at the OCC Coffeehouse, in the Original Congregational Church in Wrentham center, at 2 p.m. Saturday, Feb. 15. Since 2016, brothers Zachary and Dylan Zmed, along with their partner and drummer Burleigh Drummond, have celebrated the music and history of The Everlys. Tickets for the concert are $35 and available at the church office, 508-384-3110, or www.musicatocc.org.
'calendar girls' in ri
The Community Players are staging Tim Firth's comedy "Calendar Girls'' weekends Feb. 21 to March 1 at Jenks Auditorium, 350 Division St., Pawtucket. The comedy is about a group of women who raise money in a "surprising and hilarious way." Performances are at 7:30 p.m. Fridays and Saturdays and 2 p.m. Sundays. (www.TheCommunityPlayers.org, 401-726-6860)