XXX
The Norton Singers will wrap up their 74th season with the "solve it yourself" musical comedy "The Mystery of Edwin Drood" the next two weekends, June 14-16 and 21-22, at Wheaton College's Weber Theater, 26 East Main St., Norton. The production will have a steampunk vibe and feature more than 35 local performers. The play is based on the unfinished final novel of Charles Dickens, who died halfway through writing it, leaving no clue as to how it was to end. Tickets: www.nortonsingers.com.
XXX
Bestselling young adult novelist Sarah Dessen will be at An Unlikely Story, 111 South St., Plainville, at 6:30 p.m. Friday, June 14. Dessen is out in support of her latest book, "The Rest of the Story." She has written over a dozen novels for teens and her books have been published in over 30 countries and have sold millions of copies. Book plus admission is about $23. (www.anunlikelystory.com/event/sarah-dessen)
XXX
The Franklin Performing Arts Company will conclude its musical season with Kander and Ebb's "Cabaret" on Friday and Saturday, June 14 and 15, at The Black Box, 15 West Central St., Franklin. The production stars Zoë Kassay as Sally Bowles, Aaron Frongillo as Clifford Bradshaw and Nick Paone as the Emcee. Shows are at 7:30 Friday and 2 and 7:30 Saturday. (www.theblackboxonline.com, 508-528-3370)
XXX
Secret Garden Tours are being offered Friday to Sunday, June 14-16, in Newport's historic Point section. The self-guided walking tours run daily from 10 a.m. until 5 p.m. and tickets are good for any or all days of the tour, allowing for inclement weather, schedule conflicts, or just a late start. Tour proceeds enhance art education and cultural programs in Aquidneck Island public schools. (www.secretgardentours.org)
XXX
Mixed Magic Theatre will present "Night's People" at 7:30 p.m. Friday and Saturday, June 14 and 15, at Trinity Rep Theatre, 201 Washington St., Providence. The show is described as "a gathering of nocturnal people" who meet "at the Corner of Midnight and the Edge of Time to sing the songs that the daylight hides." (trinityrep.com)
XXX
The summer and fall Attleboro Farmers Market returns to Capron Park's O'Connell Field from 9 a.m. to 1 p.m. Saturday, June 15. The market will run for 19 consecutive Saturdays, ending Oct. 19, and operates rain or shine. If you bring your dog you must have it on a leash at all times and pick up after it. Visit attleborofarmersmarket.com for scheduled events and music.
XXX
North Attleboro's 6th annual Strawberry Festival is set for 10 a.m. to 2 p.m. Saturday, June 15, at Veterans Park. The festival offers inexpensive and free activities for families with games, crafts, and vendors. The centerpiece is homemade strawberry shortcakes sold by the Downtown Associates of North Attleboro, the sponsors of the event.
XXX
Norton's summer activities kick off with Founder's Day on Saturday, June 15, 5 to 9 p.m., at the Yelle School, 64 West Main St. (Route 123). There will be a picnic, fireworks and other family fun, including local bands, games, contests and other activities. Out-of-towners are welcome.
XXX
Emerald Square mall in North Attleboro will host its 8th annual Touch A Truck event from 10 a.m. to noon Saturday, June 15, in its south parking lot. Children can get a close-up look at area fire, police and municipal vehicles. There will also be giveaways, chances to win prizes, child car seat safety checks, fingerprinting by the North Attleboro Police Department, face painting, a moon bounce, carnival games, arts and crafts, and live entertainment. The suggested donation/entry fee is $10 per family, with all proceeds benefiting the Simon Youth Foundation and the Law Enforcement Torch Run for Special Olympics. The rain date is Sunday, June 16, same hours. (www.simon.com/mall/emerald-square, www.facebook.com/EmeraldSquareMall)
XXX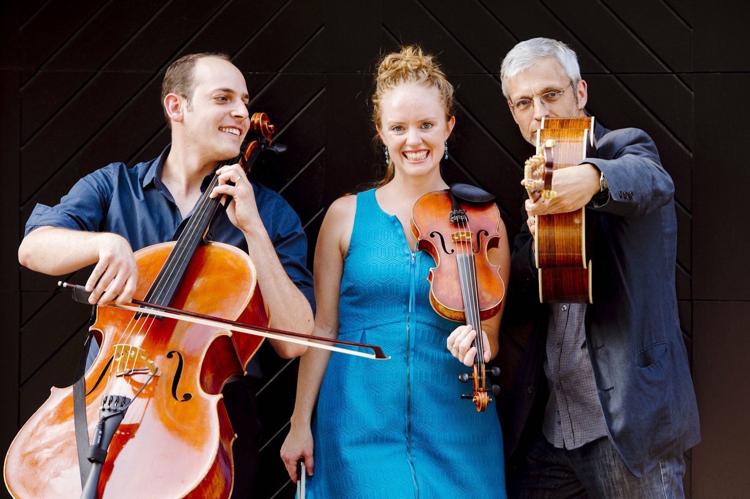 Blackstone River Theatre will put on its 9th annual Summer Solstice Festival from 11 a.m. to 7 p.m. Saturday, June 15, at Diamond Hill Park, Route 114, Cumberland. The festival will have four stages of Celtic and world music, dance and culture, plus a children's activities area and 30 craft and food vendors. There will also be the popular Irish session tent where patrons are invited to bring their instruments and play with festival performers. Admission is $15 adults, $13 seniors, $5 children ages 6-15, children under 5 free. Rain date is June 16. More info: www.riverfolk.org/brtssf.
Also returning will be the popular after-festival Music Session from 8:30-11:30 p.m. Saturday at the BRT, 549 Broad St., Cumberland. The separate admission event will feature virtually all festival performers playing and dancing in a relaxed Irish session atmosphere. Admission is $25 and includes complimentary food and a cash bar.
XXX
An opening awards reception will be held from 2 to 4 p.m. Saturday, June 15, for "Opposites," a national juried exhibition at the Attleboro Arts Museum, 86 Park St., downtown Attleboro. The exhibition runs through July 12 and includes nearly 100 works that in some manner relate to the idea of opposing forces. Exhibiting artists hail from 20 states as well as several area communities. The receptoin is free and open to the public; reservations are requested, but not required. Call 508-222-2644 x10 or email office@attleboroartsmuseum.org.
XXX
The Xfinity Center in Mansfield is hosting the 40th annual KISS Concert this Sunday, June 16, starting at 4 p.m. Headliners include the Jonas Brothers, Ellie Goulding and Bebe Rexha, among others. (LiveNation.com, Box Office)
XXX
Mass Audubon Stony Brook, 108 North St., Norfolk, will offer an afternoon of martins and swallows on Sunday, June 16. From 2:30 to 4 p.m. there will be a guided walk to explore the lives of tree swallows and purple martins that travel thousands of miles annually to nest in the boxes in Stony Brook's field. Fee is $6 members/$9 nonmembers. Preregistration is required. Call 508-528-3140, email stonybrook@massaudubon.org or do so in person.
XXX
The MA Walking Tour is making its way through about a dozen towns along the Ten Mile River Watershed this month, and stopping in many area communities along the way to perform acoustic, family-friendly concerts. The tour is marking its 10th anniversary. It begins June 17 in Milford and ends June 29 in Swansea. Between those dates it's stopping for free evening concerts June 19 at the Federated Church of Norfolk; June 20, Boyden Library, Foxboro; June 21, South Common, Mansfield; June 23, Wrentham Senior Center; June 24, Telford Park, Plainville; June 26, First Congregational Church, North Attleboro; June 27, Attleboro Public Library; and June 28, Seekonk Meadows, Seekonk. There's also a June 22 book signing event from 11 a.m. to 1 p.m. at L.L. Bean in Mansfield. Walkers travel completely on foot while carrying roughly 50 pounds of gear and instruments. The public is invited to join them and take in the concerts, which run from 6 to 8 p.m. More info: www.masswalkingtour.org.
XXX
The Museum of Fine Arts, Boston, is offering free admission Wednesday, June 19, starting at 4 p.m., in celebration of Juneteenth, the oldest nationally observed commemoration of the ending of slavery in the U.S. There'll be a panel discussion on how cultural institutions should acknowledge black histories, a tour highlighting artists of the African diaspora, demos by local artists and musicians, and a screening of "Spider-Man: Into the Spider-Verse," a film featuring the first biracial depiction of Spider-Man. (www.mfa.org)