Last 'tent show' at MMAS

Dan Crohn leads an ensemble of Boston comedians to the MMAS Arts Center at Great Woods in Mansfield on Friday, Oct. 22, at 7:30 p.m. Crohn's national credits include "Last Comic Standing" and "Gotham Comedy Live." Also in the lineup will be Tony Moschetto (Comedy Central), TikTok performer Ma, Debi Braconi, and host Dave Rattigan. It's the final "tent comedy show" this year at MMAS. Tickets are $20. More info: scampscomedy.com or mmas.org.
Movies returning to The Orpheum
The Marilyn Rodman Performing Arts Center, aka The Orpheum, in Foxboro center is bringing back movies starting Saturday, Oct. 23. At 4 and 7 p.m. there will be showings of the comedy "Hocus Pocus" starring Bette Midler, Sarah Jessica Parker and Kathy Najimy. It's about three sisters who were victims of the Salem Witch Trials 300 years ago and come back in the present day, but have but one night to secure their continuing existence. Tickets are just $5 and can be ordered at www.orpheum.org or at the door.
A night of 'Misgivings'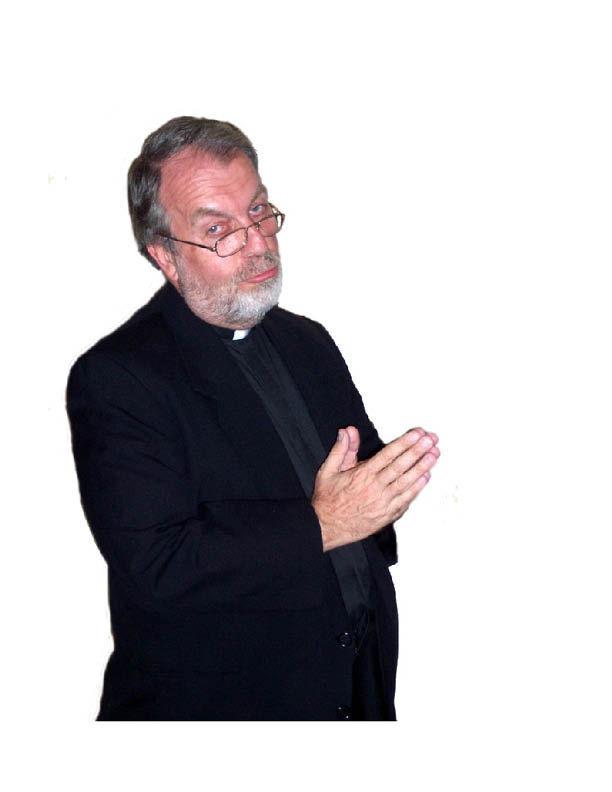 The Marilyn Rodman Performing Arts Center in Foxboro, aka The Orpheum, is hosting a one-night engagement with Father Aloysius Misgivings on Friday, Oct. 22, at 7:30 p.m. Local actor Dave Kane will present his comedic one-man show "Misgivings," stories and one-liners about growing up Catholic. The night of interactive comedy includes a collection, a raffle and even an actual bingo game. Tickets are on sale at www.orpheum.org.
Fall River Symphony opens
The first Concert of the Fall River Symphony's 2021-2022 season will be Sunday, Oct. 24 at 3 p.m. in the BCC Jackson Arts Center Theater. It will feature works by American composers, with a patriotic slant. The concert will open with the Aaron Copland "Fanfare for the Common Man" and will also feature other works by Copland, Morton Gould and George Walker. A highlight will be the Copland Lincoln Portrait, narrated by local librarian and storyteller David Mello. The musical director will be Douglas McRay Daniels, in his seventh season with the symphony. Tickets will be available at the door. More info: www.fallriversymphonyorchestra.org.
'Boo-tanical Garden' in Hub
The Boston Children's Museum is celebrating Halloween through Oct. 31 with decorations, frightful activities, and a new "Boo-tanical Garden" haunted experience, which you can do lights-on and hands-on Wednesday to Friday or a spookier experience with "wild and wacky plants" Saturdays and Sundays. More info: www.BostonChildrensMuseum.org/Boo-Tanical.
An Unlikely return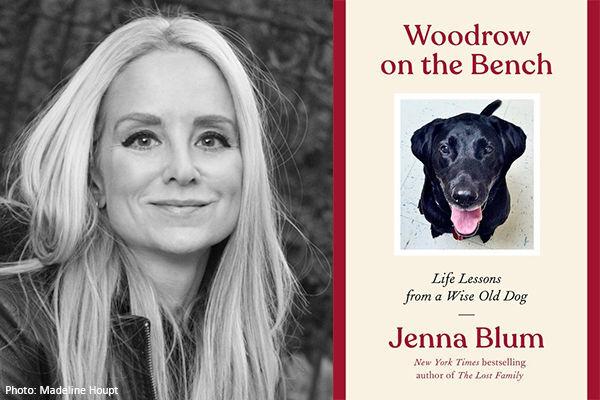 Jenna Blum and Jane Green are returning to An Unlikely Story Bookstore and Café in Plainville at 7 p.m. Wednesday, Oct. 27. They'll be celebrating Blum's debut memoir, "Woodrow on the Bench." Back in June 2019, Blum was scheduled to join An Unlikely Story for the paperback launch of her bestselling novel, "The Lost Family," along with Green launching "The Friends We Keep." Blum wasn't able to make it to the event, as her beloved black Lab, Woodrow, wasn't feeling well. In "Woodrow on the Bench," Blum recalls having to say goodbye to her beloved companion and family member. Green will moderate the discussion, followed by an audience Q-and-A and signing. Sign up for free at anunlikelystory.com/event/jenna-blum.