XXX
The Commonwealth Shakespeare Company is staging"Free Shakespeare on the Common" through Aug. 4 with the romantic fable "Cymbeline," directed by Fred Sullivan Jr. Performances take place on the Boston Common near the Parkman Bandstand. They're at 8 p.m. Tuesdays to Saturdays and 7 p.m. Sundays. And there will be a 3 p.m. matinee on Saturday, Aug. 3. Performances are free and open to the public, though there are some Friends' Section reserved chairs for a $60-$75 donation. (commshakes.org, 617-426-0863). For weather updates on performance nights, call 781-239-5972.
XXX
The Stadium Theatre, 28 Monument Square, Woonsocket, is offering a free screening of the Apollo 11 documentary at 7:30 p.m. Friday, July 19. The screening coincides with the 50th anniversary of the moon landing. It's general admission; no tickets needed. (401-762-4545, www.stadiumtheatre.com; NASA photo)
XXX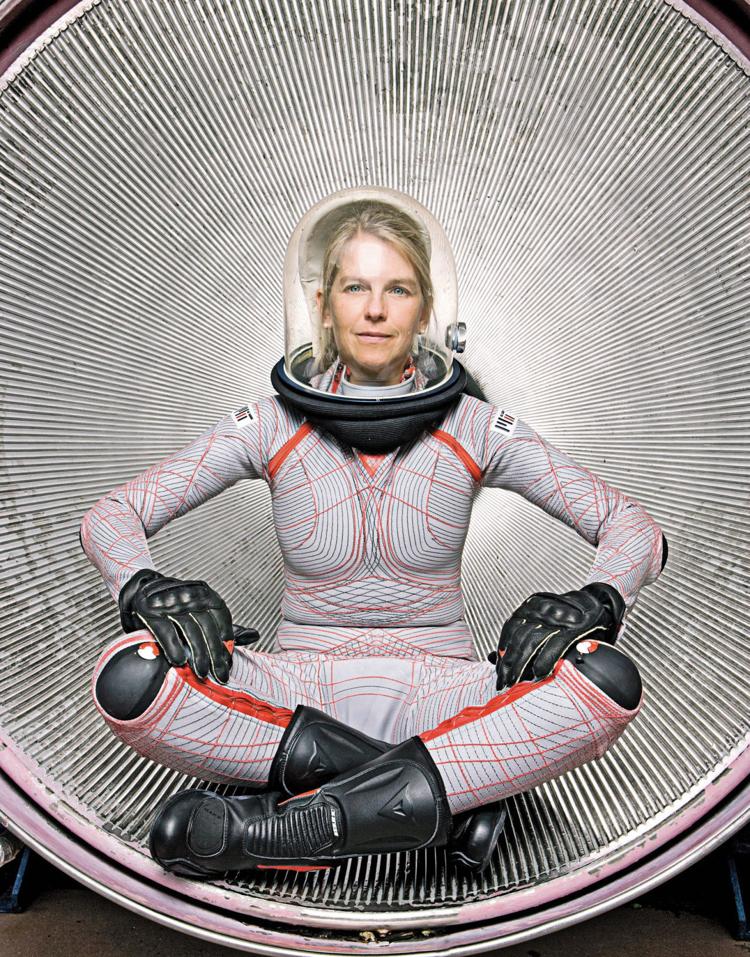 The Museum of Science, Boston is looking forward to the future of space exploration and reflecting on five decades since humans walked on the moon with a "One Giant Anniversary" celebration. Throughout this month, the museum is hosting a variety of moon-related activities, culminating in a weekend of space-themed programming and events on Friday and Saturday, July 19 and 20. The weekend will include presentations from Apollo 11 engineers, special Planetarium shows, space-related hands-on activities, and more.. (www.mos.org)
XXX
WaterFire Providence is getting in the moon landing anniversary spirit with a full lighting on Saturday, July 20, sponsored by NASA/RI Space Grant Program. "Apollo Legacy: Rhode Island and Space Exploration" will run from 6 to 10 p.m. in Market Square, 4 North Main St., downtown Providence. The event will feature NASA astronauts Jeff Hoffman and Woody Springs, robotics, a Touch the Moon attraction, photographs of space exploration from the NASA archives, and more. Sunset is at 8:16 p.m. and the fires will be lit shortly thereafter and burn until midnight. Full details: www.waterfire.org.
XXX
Oak Knoll Wildlife Sanctuary, 1417 Park St., Attleboro, will hold an Owl Prowl from 7:30 to 9 p.m. Friday, July 19. Start off indoors with an interactive presentation and owl pellet dissection then head outside for a night hike to listen for evidence of the birds. The event is suitable for children 7 and up. Members cost is $10, for nonmembers it's $12.
On Saturday, July 20, Oak Knoll is hosting "Family Explorations-Bug Nets and Insects" from 9:30 to 11 a.m. Grab a bug net and explore the sanctuary's field and forest. It's suitable for children 4 and older. Cost is $5 members, $7 nonmembers.
Preregistration is required for both events. Call 508-223-3060 or go to www.massaudubon.org/get-outdoors/wildlife-sanctuaries/oak-knoll.
XXX
Borderland State Park in Easton is holding "Hiking Navigation and Safety for Kids" from 1 to 3 p.m. Saturday, July 20. Ranger Darren will be teaching some important hiking safety tips such as preparation, map and compass reading and what to do if you are lost in the woods. Then participants will go outdoors and practice what they have learned. The program is geared to children 6-12, and all children must be with an adult. Registration is required; email Ranger Darren at Borderland.Park@state.ma.us. Rain will cancel. More info: 508-238-6566.
XXX
Mixed Magic Theatre, 560 Mineral Spring Ave. (Lorraine Mills), Pawtucket, will present a Valiant Arts Summer Dance Concert with Claude Michelle Aubourg at 7:30 p.m. Saturday, July 20. The concert will combine modern jazz and African dance forms and poetry. Bring lawn chairs and/or a blanket. There are picnic tables available, for a price. In the event of rain, the concert will move to Mixed Magic's Main Stage. Tickets are $15. (wwwmmtri.org)
XXX
Save The Bay is offering Northern Bay Lighthouse Tours on Saturdays, starting July 20 and running to Sept. 14. The 3 1/2-hour cruises depart at 1 p.m. from the Bay Center at 100 Save The Bay Drive in Providence and travel into the upper reaches of Narragansett Bay and the Providence River. You'll see 10 active and inactive lighthouses around Gaspee Point, Hog Island and Prudence Island, and take a walking tour of the Pomham Rocks Lighthouse and grounds. Tickets are $50 for members, $55 for nonmembers. (www.savebay.org/lighthouse)
XXX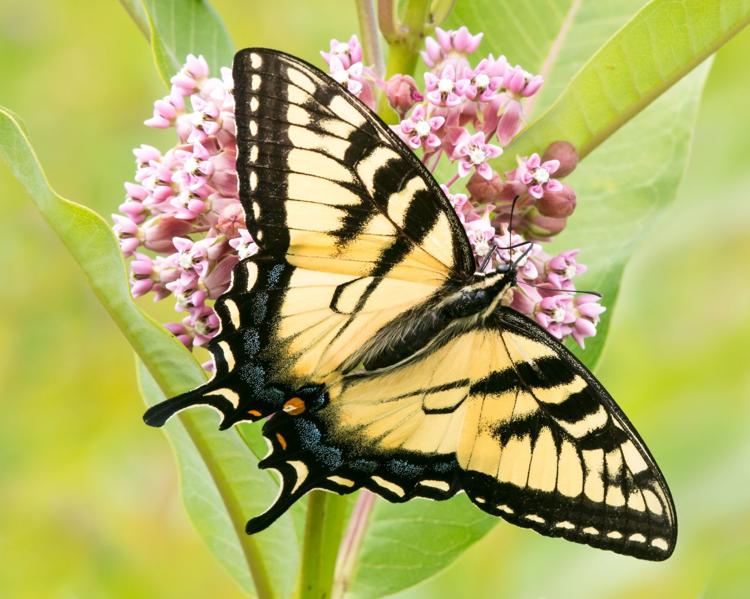 Audubon Caratunk Wildlife Refuge, 301 Brown Ave., Seekonk, is hosting a butterfly count event from 10 a.m. to noon Sunday, July 21. You can learn the basics of identifying local butterflies with an Audubon naturalist and then head out into the field to collect data on the butterfly populations of Caratunk. Bring binoculars, a camera, water and wear long pants and closed-toe shoes. Cost is $10/member, $14/nonmember. It's for ages teen to adult. Register online through the events calendar at www.asri.org.
XXX
Hearthside House, 677 Great Road, Lincoln, R.I., is hosting Ford Model A Day from 11 a.m. to 4 p.m. Sunday, July 21. The event will feature automobiles from the 1920s parked around the grounds of Hearthside, along with jazz music. You can also go inside the museum and check out exhibits about the Roaring 20s, and you're invited to bring a picnic lunch. (tourblackstone.com/event)
XXX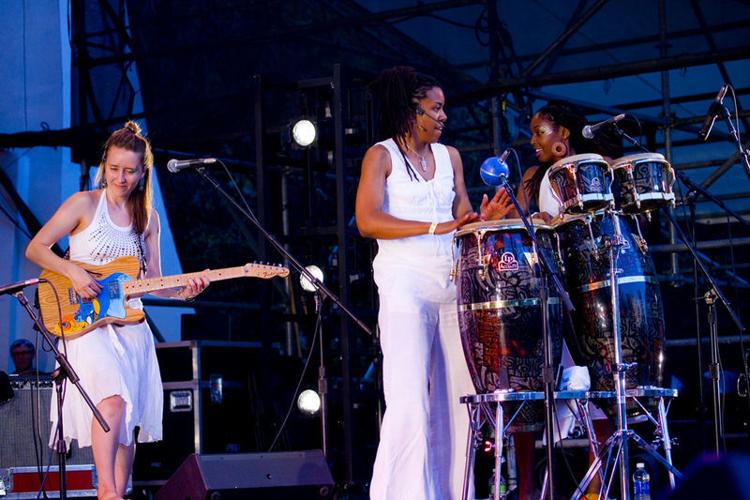 The drumming ensemble Kalfou will be performing from 10 a.m. to 12:30 p.m. Sunday, July 21, at Hope & Main's Schoolyard Market, 691 Main St., Warren. Led by percussionist Kera Washington, Kalfou plays the rhythms and songs of the African diaspora. The performance is the second in a series of free events hosted by Common Fence Music and Hope & Main. The market will be open from 9 a.m. to 1 p.m. (www.commonfencemusic.org)
XXX
Roundabout Productions will be staging "The Game's Afoot" at 7:30 p.m. Wednesday to Saturday, July 24 to 27, and 2 p.m. Sunday, July 28, at the Marilyn Rodman Performing Arts Center, 1 School St., Foxboro. The play is set in 1936 in the castle of a Broadway star renowned for his portrayal of Sherlock Holmes. He's invited fellow cast members to his abode for a weekend of revelry, but things take a dramatic turn when one of them is stabbed to death. Tickets are $15 in advance for adults ($18 door) and $12 in advance for students, seniors and veterans. (www.orpheum.org, 508-543-2787)
XXX
Weaver Library, 41 Grove Ave., East Providence, will present the KabuJazz Ensemble at 6:30 p.m. Wednesday, July 24, on the library lawn. Vocalist Candida Rose leads the ensemble, which combines Cape Verdean musical roots with American influences. The concert is free and open to all. Be sure to bring a lawn chair; Taste of Island food truck will be serving at 5:30. In case of inclement weather, concertgoers should check www.eastprovidencelibrary.org or call 401-434-2453 after 2 p.m.
XXX
An opening reception will be held 5 to 7 p.m. Saturday, July 20, for a new exhibit at the Morini Gallery at Mass Music and Arts Society, 377 North Main St., Mansfield. The exhibit is titled "Perspectives" and features the work of Susan Greer Emmerson, Tatiana Flis and Rebecca Skinner. It run through Aug. 25. Gallery hours are 10 a.m. to 4 p.m. Tuesday and Friday, by appointment and during Black Box Theater evening performances. More info: www.mmas.org, 508-339-2822.
XXX
The Stadium Theatre, 28 Monument Square, Woonsocket, will offer a combo platter of classic rock Saturday night, July 20, with the tribute band Foreigner's Journey. The band performs Journey ballads such as "Don't Stop Believin'," "Faithfully," "Open Arms," and "Anyway You Want It," along with Foreigner rock classics "Cold as Ice," "Urgent," and "Hot Blooded." Admission is $21 to $36. (401-762-4545, www.stadiumtheatre.com)
XXX
Children's author Scott Magoon will be at An Unlikely Story, 111 South St., Plainville, at 11 a.m. Wednesday, July 24, to read from his new book, "Linus the Little Yellow Pencil." Magoon will also perform a drawing demonstration and do a Linus giveaway. This event is free and open to the public. Register at www.anunlikelystory.com/event/scott-magoon.