XXX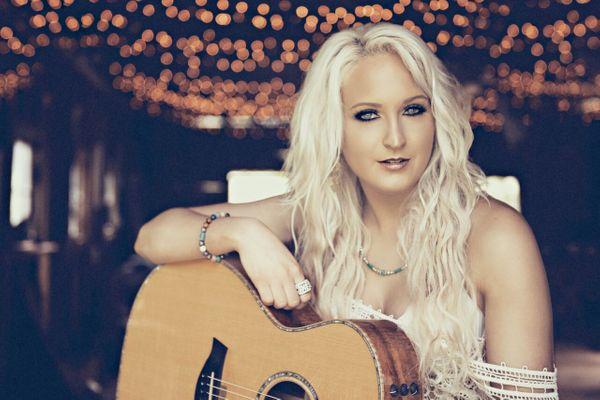 Rising country music artist Ashley Jordan performs at 8 p.m. Friday Aug. 2 at the Marilyn Rodman Performing Arts Center (formerly the Orpheum). Jordan has gone from busking as a 13-year-old guitar player to becoming an award-winning recording artist and a Grammy nominee. She'll be performing with her full band. Tickets are $15. For information call 508-543-2787 or email boxoffice@orpheum.org. For more about Jordan, visit ashleyjordanmusic.com.
XXX
Country star Thomas Rhett brings his Very Hot Summer Tour to the Xfinity Center in Mansfield on Friday night, Aug. 2. Rhett has released four studio albums that produced 17 singles on the Hot Country and Country Airplay charts, with 12 reaching the No. 1. He's also written singles for Jason Aldean, Lee Brice and Florida Georgia Line, among others. Dustin Lynch and Russell Dickerson will be opening. (www.LiveNation.com, 800-745-3000, box office)
XXX
Jon Batiste & Friends will perform at the Newport Jazz Festival Friday night, Aug. 2, at the International Tennis Hall of Fame, 194 Bellevue Ave., Newport. The festival opens earlier in the day at Fort Adams State Park and goes through the weekend. Performers will include Herbie Hancock, Kamasi Washington, Thundercat, and Corinne Bailey Rae, among many others. Tickets, more info: www.newportjazz.org.
XXX
Jazz/blues singer Kim Trusty and friends will perform at 7:30 p.m. Saturday, Aug. 3, at Mixed Magic Theatre at Lorraine Mills, 560 Mineral Spring Ave., Pawtucket. Trusty hails from Pennsylvania but studied songwriting at the Berklee College of Music in Boston. She has spent the last three decades living in Providence and performing her own style of jazz, R&B, blues and original music. Tickets are $15. (www.mmtri.org)
XXX
Sarah Grace & The Soul will be performing Saturday night, Aug. 3, at Chan's, 267 Main St., Woonsocket. Grace is a 16-year-old indie/roots singer who gained some national fame as a semifinalist on the hit TV show "The Voice." Her rendition of "Amazing Grace" on Season 15 shot to No. 3 on the overall iTunes charts and got 1 million YouTube views. Tickets are $15 advance, $20 at the door. (401-765-1900, www.chanseggrollsandjazz.com)
XXX
The Roger Williams Park Conservancy is once again offering free, family-friendly films on Friday evenings at sunset on the Boathouse Lawn at Roger Williams Park in Providence. The boathouse is across from the carousel, and the screenings will follow Food Truck Friday. The film lineup includes: Aug, 3: "The Princess Bride"; Aug. 16: "Coco"; and Aug. 30: "Jaws." (www.RWPConservancy.org)
XXX
On the heels of the hit movie biopic "Bohemian Rhapsody," Queen and Adam Lambert bring their Rhapsody Tour to the Xfinity Center in Mansfield on Sunday night, Aug. 4. Original band members Brian May and Roger Taylor are teaming up once more with frontman Lambert on lead vocals. Lambert says the tour is "a brand new visual spectacle that will reframe" Queen's iconic songs. (LiveNation.com, 800-745-3000, Xfinity Center Box Office; AP file photo)
XXX
The Rehoboth Breed Expo is set for 9 a.m. to 4 p.m. Sunday, Aug. 4, at LaSalette Shrine, 947 Park St, Attleboro. The fundraising event includes many different horse breeds and horse-related demonstrations. It also offers children's activities, carriage and pony rides, a variety of vendors and the annual the Blessing Of The Horses. Admission is free, donations are encouraged. (www.facebook.com/RehobothBreedExpo2010)
XXX
Audubon Caratunk Wildlife Refuge, 301 Brown Ave., Seekonk, is offering "What Kind of Tree is Growing Near Me?" from 1 to 3 p.m. Sunday, Aug. 4. Participants can learn the basics of tree identification and what trees grow are in their yard or park. The family program will will be indoors as well as out on the wildlife refuge, so dress appropriately. Binoculars are encouraged, and bring a tree ID book if you have one. Snacks will be provided. Cost is $10/member adult, $5/member child; $14 and $7/nonmembers. Ages: 7 and up. Register through the events calendar at www.asri.org.
XXX
Mansfield Public Library, 255 Hope St., Mansfield, continues its Monday Funday Initiative on Monday evening, Aug. 5, with a Coloring Club for Relaxation session. From 6:30-8, you can rediscover the stress-relieving benefits of coloring. The library will provide soothing music, coloring books, markers, colored pencils, crayons, and light refreshments. The program is free and open to ages 12 and up. No registration required. For more info, contact Whitney Brown at 508-261-7380 or email wkbrown@sailsinc.org.
XXX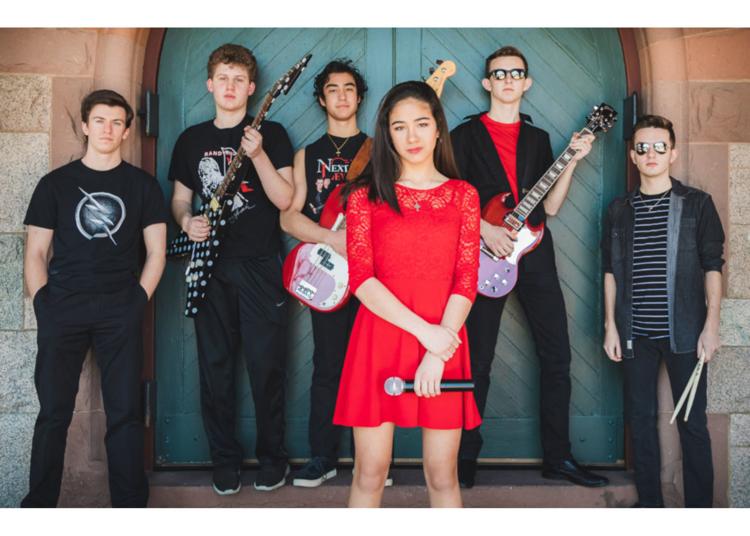 Next Level Band returns to the Marilyn Rodman Performing Arts Center (formerly the Orpheum) in Foxboro on Tuesday night, Aug. 6. The band consists of six young musicians — five current Bishop Feehan students or 2019 alums and one a 2019 Foxboro High grad. This is their last concert before they head to college. The band plays rock classics from the '80s, '90s and 2000s. Band members include Jordan McBride, John O'Brien, Corey Hall, Julia Carson, Jacob Calamar and manager Ben Carson. This will be the band's third show at the venue and we're told the first two drew about 350 fans. The concert starts at 7:30. Admission is $17 general, $14 students. Purchase online at nextlevel-music.com. (Southern New England Photography)
XXX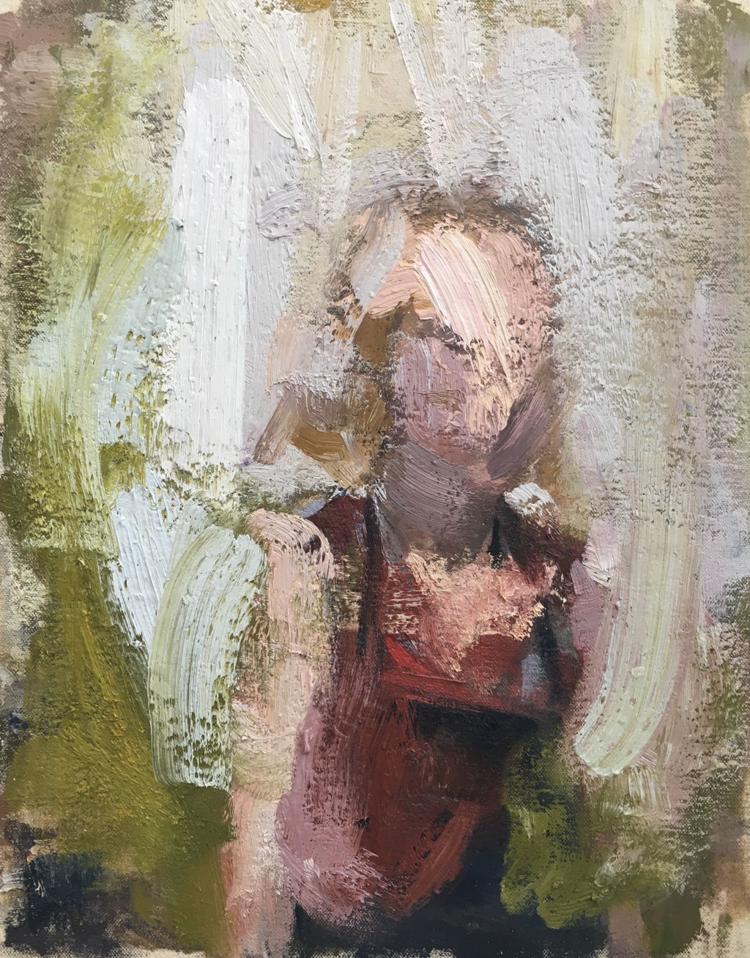 The Attleboro Arts Museum, 86 Park St., downtown Attleboro, will present its annual "8 Visions" show Tuesday, Aug. 6, to Friday, Sept. 6, featuring the work of eight juried member artists. Exhibiting artists include Lissa Banks of Norfolk, Robin Beckwith of Warwick, Carla Carey of Sharon, Ashby Carlisle of New London, Conn., William Gibson of Berkley, Catherine Meeks of Acton, Paul M. Murray of Jamestown, and Ashley Pelletier of Cumberland. On Tuesday, Aug. 6, the museum will host an "8 Visions" gallery talk from 6:30-8 p.m., where each exhibiting artist will speak. An opening reception will be held from 8 to 9. The night is free and open to all. Reservations are requested, but not required, by Aug. 3. Email office@attleboroartsmuseum.org or call 508-222-2644 x10. Pictured is "Self Portrait" by Pelletier.
XXX
Mass Audubon Stony Brook, 108 North St., Norfolk, is offering a Raptor Identification Primer from 7-9 p.m. Wednesday, Aug. 7. Master naturalist Jack Lash will lead the program. Fee is just $6 members, $8 nonmembers. Preregistration is required. Call 508-528-3140, email stonybrook@massaudubon.org, fax 508-553-3864 or do so in person. More info: www.massaudubon.org. It's a great way to prepare for a visit to Mt. Watatic or Mt. Wachusett in September.
XXX
The 23rd Annual Flickers' Rhode Island International Film Festival is set for Aug. 6-11 at 22 venues in Providence, Warwick, Jamestown, Tiverton, Foster, Narragansett, North Scituate, East Greenwich, and Woonsocket. The festival will screen more than 300 films and is recognized by the Oscars as a Qualifying Festival in all short film categories. Tickets are $10 general admission to all screenings, except $15 for the opening night gala at The Vets in Providence. Senior, group and student discounts are available with advance purchase. To order call 401-861-4445 or purchase tickets at the door. Advance tickets can be purchased online at www.RIFilmFest.org.
Among festival participants again this year will be the Museum of Work & Culture in Woonsocket, which will screen a collection of new films by French-language filmmakers on Thursday night, Aug. 8, starting at 7. Viewers can vote for their favorites and help decide which ones advance to the next round of judging. Tickets are available at ShopMoWC.com or on site before the screenings.
XXX
The Black Box, 15 West Central St., Franklin, will present a concert celebrating the music of the highest-grossing animated film of all time, "Disney's Frozen," at 7 p.m. Tuesday, Aug. 6. The concert will feature a narrated telling of Elsa and Anna's story with live performances of the film's songs as well as new music written for the current Broadway production. Katie Gray and Ali Funkhouser of New York will sing the roles of Elsa and Anna. Tickets are $20 for adults, $15 for teens, $10 for youth 6-12, and $5 for kids 5 and under. (508-528-3370 or www.theblackboxonline.com)
XXX
Ed the Wizard and his Rocket and Airplane Building Workshop will visit the Blanding Public Library in Rehoboth at 10:30 a.m. Wednesday, Aug. 7. Visitors can build their own Air Powered Rocket and Airplane and learn the basic properties of flight as they test their skills on flight length, flight accuracy, controlled banks, turns, and stunts. The program is free and open to the public but may require preregistration. Contact the library for more information.
XXX
Joe Rattie of Lincoln, R.I. is the August Artist of the Month in the Community Gallery of the Attleboro Arts Museum, 86 Park St., downtown Attleboro. The digital abstract photographer works primarily on the streets of Providence, and his close focus images resemble impressionistic paintings. The museum is free and open to all. Summer gallery hours are 10 a.m. to 4 p.m. Tuesday to Saturday (closed July 4 and Aug. 31).
XXX
"A Living History Tour of Slavery & Abolition in Rhode Island" is set for 9 a.m. Saturday, Aug. 3, in Providence. Led by Ray Rickman, an authority on Providence African-American life, the walking tour starts at Stages of Freedom, 10 Westminster St., and features six sites and reenactments on the East Side. Tickets are $18. Register at https://form.jotform.com/91545453765162. More info: 401-421-0606.