XXX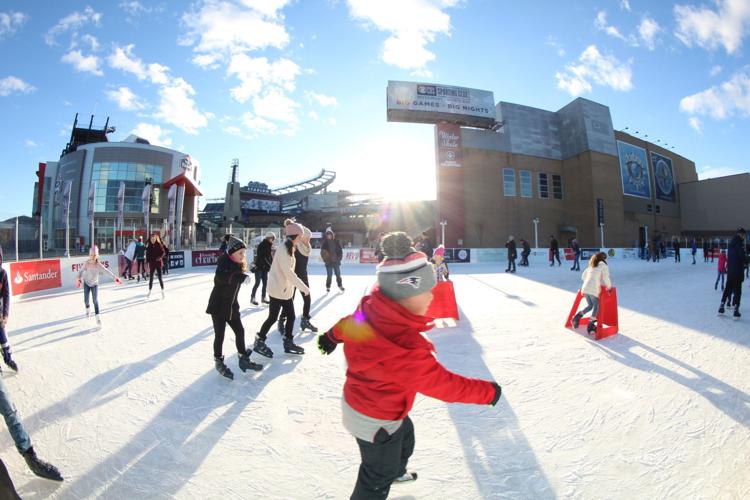 Winter Skate at Patriot Place will open for the season outside of CBS Sporting Club and the Patriots ProShop at 4 p.m. Friday, Nov. 8. The opening will feature appearances by Pat Patriot, the Patriots Cheerleaders and New England Revolution mascot Slyde from 4-6 p.m. The fun continues through the weekend, as guests can enter to win a pair of tickets to the Patriots-Chiefs game on Dec. 8, enjoy a caricature artist from 2-5 p.m. Saturday, and face painting from 2-5 p.m. Sunday. Opening weekend ends on Veterans Day with the New England Revolution Battalion and mini golf from 11 a.m. until 3 p.m. (www.patriot-place.com; submitted photo)
XXX
The Empty Bowls Attleboro Area fundraiser will take place from 5 to 7 p.m. Sunday, Nov. 10, at the Attleboro YMCA, 63 North Main St. Proceeds will directly benefit the Attleboro Area Interfaith Collaborative Food N' Friends and the Attleboro YMCA. Empty Bowls is an international project started by artists making handmade bowls, soliciting food and other support and hosting a community meal. Guests who pay to share the meal get to choose a handcrafted bowl to keep as a reminder of the many empty bowls in the neighborhood and the world. Tickets are $25. (www.emptybowlsattleboro.com)
XXX
Author Mike Stanton is coming to An Unlikely Story in Plainville on Wednesday night, Nov. 13. Stanton has been enjoying huge acclaim of late with Trinity Rep's successful stage adaptation of his book "The Prince of Providence," about former mayor Buddy Cianci. But he's coming to Unlikely to discuss his more recent book "Unbeaten," which tells the story of boxing legend Rocky Marciano. The event is free. Register at www.anunlikelystory.com/event/mike-stanton.
XXX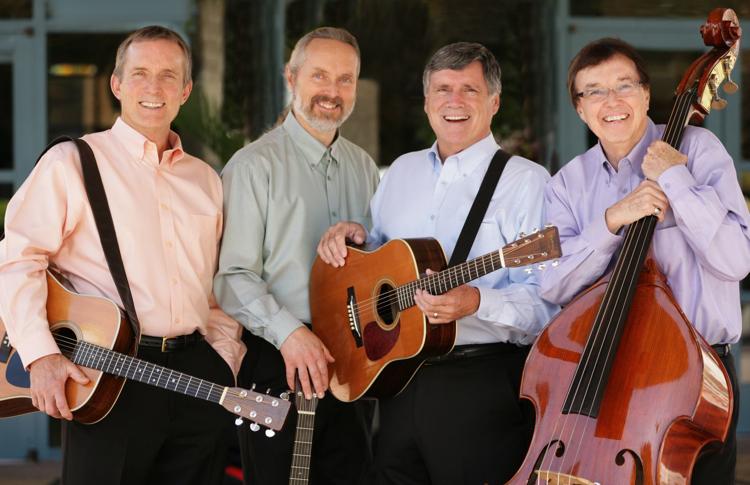 The Brothers Four will be performing Friday night, Nov. 8, at the Original Congregational Church in Wrentham center. The quartet is celebrating its 50th anniversary, and plays folk and love songs from America, Europe, Africa and Asia. They were pioneers in the "folk revival" movement in the 1960s and had hits such as "Greenfields," "Yellow Bird," "Try to Remember," and "Across the Wide Missouri." Their hit recording of "The Green Leaves of Summer" from the motion picture "The Alamo" was nominated for an Academy Award. The local band the McGuire Brothers will open the show, which starts at 7:30 p.m. Tickets are $35 in advance and $40 at the door. They are available at the church office, 508-384-3110, or at www.musicatocc.org. The event will be in the sanctuary at the front of the church with entry from the door on Dedham Street (Route 1A). Parking is available behind the church and in the lot across the street.
XXX
Audubon Caratunk Wildlife Refuge, 301 Brown Ave., Seekonk, will hold a muskrat and otter program from 3 to 5 p.m. Sunday, Nov. 10. You can learn all about the animals and then take a walk to search for them in their natural habitat at Muskrat Pond. Wear sturdy shoes and bring a flashlight. Cost is $10/member; $14/nonmember. It's for ages teen to adult. Register through the events calendar at www.asri.org.