Country legends up for auction
The Mass Music & Arts Society (MMAS) in Mansfield will host its annual gala event — live-streamed for the public — at 7 p.m. Friday, April 30. As part of its fundraising efforts, MMAS will have a live online auction that the public is free to register for and participate in. The auction will have hundreds of items that include gift certificates, gift baskets, original artworks, signed baseballs and a Patriots football. The highlight is an acoustic guitar (pictured) autographed by 15 country music legends including Faith Hill, Keith Urban, Kenny Rogers, Willie Nelson, Garth Brooks and Kenny Chesney. (www.mmas.org, 508-339-2822)
Food trucks roll into Cumberland
Food Truck Concert Nights return to Diamond Hill Park, 4097 Diamond Hill Road, Cumberland on Thursday, April 29, from 5-8 p.m. Visitors can enjoy a variety of trucks, beer, wine and live music. The trucks accept cash, credit or debit. Admission is free and tickets are not necessary. Be prepared to practice safety and all COVID-19 guidelines, though. (https://tourblackstone.com)
3-d artist on display in north
The work of local freelance artist Vesna Longton will be displayed from April 30 to May 26 at The Preservation Framer's Churchwood Gallery, 31 North Washington St., North Attleboro. Longton creates 3-D images on glass and resin that incorporate the element of light. Born in Moscow, Longton has lived in Massachusetts since 2006 and is a member of the Attleboro Arts Museum and the Pawtucket Art Collaborative. The public is welcome to view the open-door exhibit from 10 a.m. to 6 p.m. Mondays to Saturdays, and you can meet the artist April 30 and May 15 from 3 to 6 p.m. More info: https://preservationframer.com, www.vesnalongton-art.com.
Monet's Boston legacy at mfa
"Money and Boston: Legacy Illuminated" just opened at the Museum of Fine Arts in Boston and runs through Oct. 17. The exhibition highlights 25 works by Claude Monet (1840–1926), drawn from the MFA's holdings and select loans from local private collections. While Monet never traveled to Boston himself, his paintings could be found in "astonishing numbers on the walls of the city's art galleries, in collectors' homes—and at the MFA," the museum says. (www.mfa.org)
welcome back, kids
The Boston Children's Museum plans to reopen to the public on Saturdays and Sundays in May, and then with an expanded schedule of Wednesdays through Sundays beginning June 2. The museum, which as been closed since December, is launching the Summer of Play that will offer families a range of hands-on and social activities. It will be open in two time slots: 9 a.m. to noon and 1:30-4:30 p.m. with tickets available online. More info: www.bostonchildrensmuseum.org/reopening.
unlikely 'goosebumps'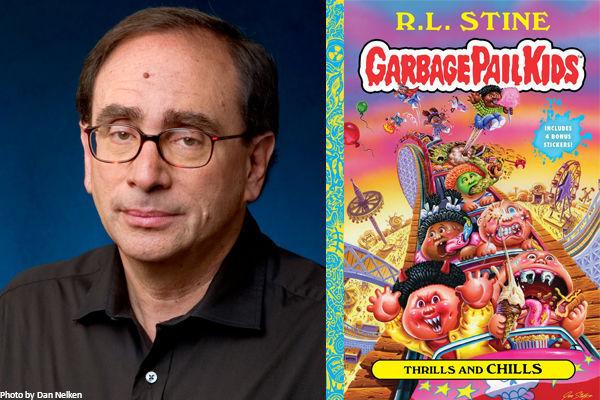 "Goosbumps" author R.L. Stine takes the virtual stage of An Unlikely Story Bookstore in Plainville at 7 p.m. Tuesday, May 4. Stine will share the second installment of the Garbage Pail Kids, an illustrated middle-grade series. He'll be conversing with Diary of a Wimpy Kid author and Unlikely Story owner Jeff Kinney. Sign up for free for the Crowdcast event at anunlikelystory.com/event/rl-stine.
collages on display at aam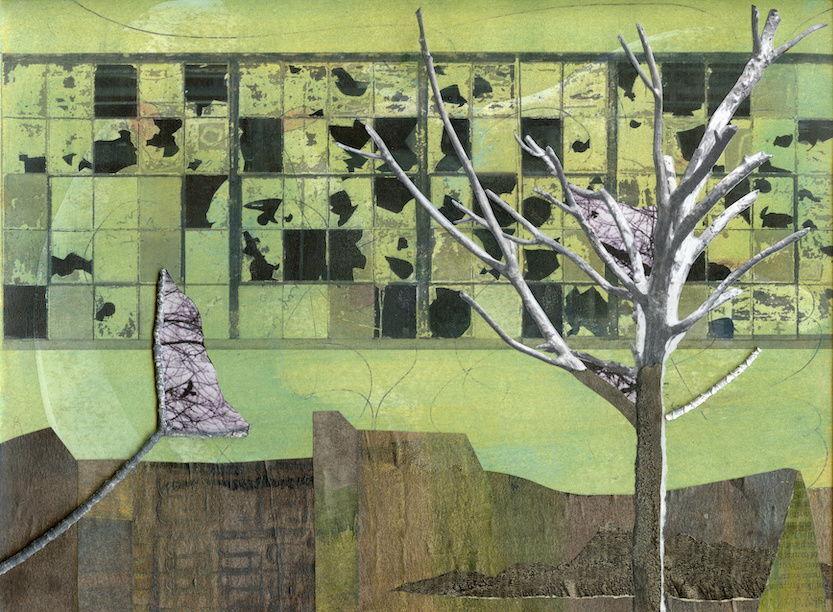 The Attleboro Arts Museum will display the work of its May Artist of the Month, Helen Lozoraitis of Wareham, from May 4-28 in the museum's Community Gallery. The showing is titled "Explorations" and features a series of mixed media collages. Lozoraitis takes photos of animals and trees and integrates them with real and fictional landscape elements. Admission to the museum is free; donations are appreciated. Review its health and safety guidelines for in-person visits at www.attleboroartsmuseum.org.
may is all about birding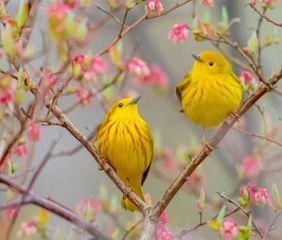 The Audubon Society of Rhode Island assures May is the best month for birding because of spring migration, and its offering plenty of outings for experienced birders and novices alike. At Caratunk Wildlife Refuge in Seekonk there are outings set for 7:30 to 9:30 a.m. Sundays, May 2, 9, 16 and 23. Walks are geared for teens to adults. Masks and social distancing are required. Register through the events calendar at www.asri.org.
Caratunk is also offering "Raptors on the Refuge" from 1 to 3 p.m. Wednesday, May 5. You'll meet a live Audubon Raptor ambassador (bird of prey) and take a walk with a naturalist through the fields and forest of Caratunk to find raptors in the wild. Dress for the weather and bring binoculars. Register online through the events calendar at www.asri.org.